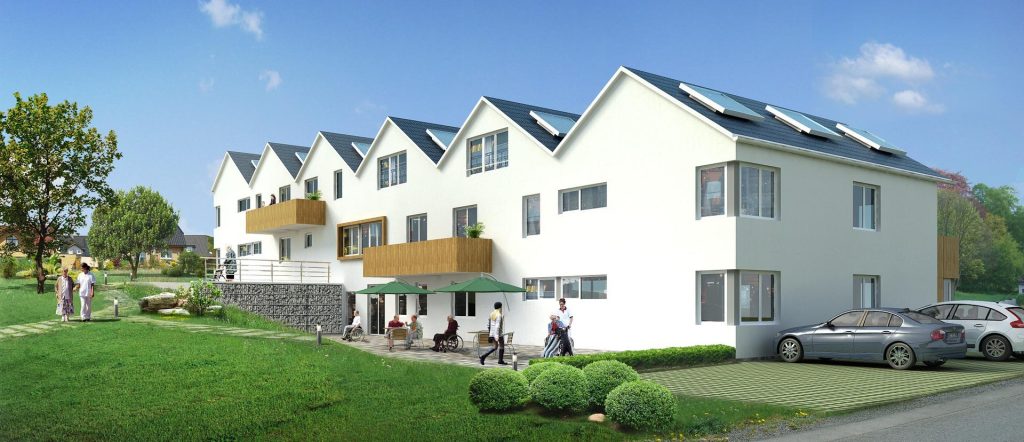 Four Major Reasons…
Houses are expensive. Many people trying to buy homes today are finding they need significantly more income than they thought they would need to qualify for a mortgage.
Going for a townhouse in a multi-unit development, rather than a free-standing house, makes sense for many buyers for this reason alone. There are other reasons, too — environmental and social benefits. Let's take a look.
1. The Economy
Builders are aware that accessibly priced housing is badly needed. Townhouses are part of the response.
Census information about residential building projects shows builders constructing 152,000 townhomes over the past year. That's 25% higher than the previous year! The percentage of new townhouses is now up to 13.4% of all houses being constructed. This amounts to a notable rebound after the Covid-related declines in demand for medium-density housing.
It all suggests that growing numbers of people want townhomes. Especially first-time buyers hoping to live near (but priced out of) expensive cities.
Granted, townhouses are likely to come with homeowners' association (HOA) fees. But even with those added charges, the monthly costs to live in a townhome are cheaper than renting apartments in many areas. And the HOA fees often cover expenses (heat, landscaping) that would be covered by renters' monthly payments in any case.
What else is covered by the monthly HOA charges? It depends on the development. But usually the charges pay for snow removal, exterior building repairs, tree cutting, and the management of the pool and parking if applicable. For a townhome, the HOA charges can range anywhere between around $200 a month to $700 or more.
2. Property Tax Awareness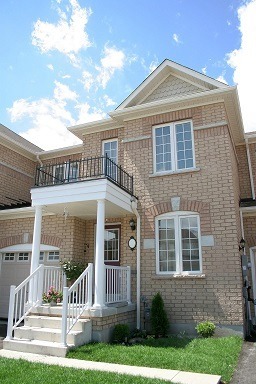 Even though fewer buyers are now flocking to the market, real estate prices as of mid-2022 are sky-high and not getting any lower. This means property taxes are high, too.
The tax assessor counts a home's assessed value (usually lower than the market value) and applies the tax rate for the area, which is based on public services and amenities that need to be funded. Because townhomes are compact, they tend to have modest property taxes, compared to freestanding houses.
A townhouse might consist of two or three floors, garden space, and possibly a carport. If you're comparing townhouse taxes to taxes on comparable condo properties, the townhouse unit will likely be taxed more, because condo owners do not own the land under their units.
All homeowners, condo and townhome owners included, should note the homestead exemption forms mailed by states where the exemption is available. Owners have to opt in by returning the form. The reward? A cut in property taxes for primary residences.
3. Amenities, Conveniences, and Social Buzz
Townhome developments might offer recreational and office areas, workout rooms, and playgrounds. Some have parties and movie nights. Some have tennis courts and private pools. Unit owners' monthly fees vary, depending on the level of extras and services.
Before buying into the community, a prospective resident can ask for an information package. The office will be able to provide the bylaws, rules, and introductory material for prospective townhome owners. Check budget information, too. A key question is how much money the association keeps as a reserve fund. If the amount is too low, the community might be hit with special assessments to cover major repairs and maintenance projects.
An undersold benefit of townhome living is the potential for friendships and communities to form. Relationships are naturally forged when homes are side by side. Community amenities arise, underscoring the potential for cohesion and belonging.
"Density increases connectivity," says the National Multifamily Housing Council, whose Housing Affordability Toolkit explains:
Density allows vibrant public spaces and cultural amenities to exist and thrive…Density allows for cities to be walkable and cyclable, for streetscapes to be attractively designed for high volumes of foot traffic, and for a wide variety of people to interact with each other. Not only does this improve the aesthetic experience of living in a city, it can positively affect public, physical, and mental health.
4. Eco-Consciousness
With its shared walls, its (usually) vertical design, and its frugal use of land, townhouses do more with less space, need less landscaping, and use less energy than freestanding homes. And as they evolve to meet the vital needs of a growing population, townhome developers are becoming deliberately greener. Builders — including townhouse builders — are starting to respond to the need for sustainable, controllable electricity sources.
A few miles from Dulles International Airport in Chantilly, Virginia, some prototype townhomes produce more electricity than they consume. They're modular homes. Their builders use only the material they need. The homes are designed to withstand storms made fiercer by climate disruption.
Modular homes don't need as many workers to construct them, so they can be made despite the worker shortage plaguing today's builders. They take weeks to build, instead of months. And timing matters in the quest to remedy a severe U.S. housing shortage.
Van Metre Homes of Ashburn, Virginia says it will increase its output of modular townhouses. Its POWERhaus design includes solar electricity and storage, a personal electric car charging station, a self-cleaning bathroom, and smart security. The company is adjusting its roof design to support solar panels as standard features.
All these perks don't come cheap. The three-bedroom prototype is just under $900K. But the company is getting more efficient as it works, planning to reduce costs for future modular townhomes.
While nowhere close to the POWERhaus's level of technology and design, most townhouses are much less expensive — and pay much less in tax.
On the Other Hand: A Few Things to Know About Townhomes
First, although townhomes are less expensive than houses, they're major investments. Consider this note from Revere Homes, a developer in Utah. Keep in mind that costs have kept rising in 2022 — in Utah and nationwide.
Statewide in Utah, the median home price for a single-family home is $471,000 in 2021. This is a jump of 30% from 2020. The median townhouse price statewide is $286,900, which is a 15.46% jump from 2020.
Second, a townhome has one or two walls shared with the people next door. This means limited surfaces for windows, and it can mean noise exposure, especially in older buildings. Buyers should keep this in mind when examining the layout and listening for sounds on a house tour.
Third, expect stairs. Most townhomes have several floors.
Fourth, be sure to get an idea of available parking for the homeowner and for visitors. Is there reserved, unit-specific parking — or enough parking space near the unit's entrance?
Finally, as with any multi-unit home purchase, you're buying into a shared living arrangement. It's possible to learn a lot from online reviews, community pages on social media, and conversations with current owners.
Overall, townhouses are great options in a challenging economy. And many people prefer them over single-unit homes. They're becoming increasingly popular for some very good reasons.
Supporting References
Adriana Velez for Realtor.com®: Are Property Taxes Lower for Condos or Townhouses? (May 19, 2022).
National Association of Home Builders (NAHB) Discusses Economics and Housing Policy: Eye on Housing – Townhouse Construction Growing by Robert Dietz (May 19, 2022; citing an NAHB analysis of Q1 2022 census data of housing starts and completions by purpose and design).
National Multifamily Housing Council: Multifamily Benefits – The Housing Affordability Toolkit (PDF; Apr. 2019).
Michele Lerner for the Washington Post: Maxed-Out Townhouse Sets the Stage for Minimal Impact on Environment (Jun. 9, 2022).
Richard Lane for the Des Moines Register: What to Know About Buying, Owning a Townhome: Check on Fees, Layout, Noise, Parking, Stairs (updated Jun. 6, 2022).
Image credits: Peggy Marco and chapay, via Pixabay.