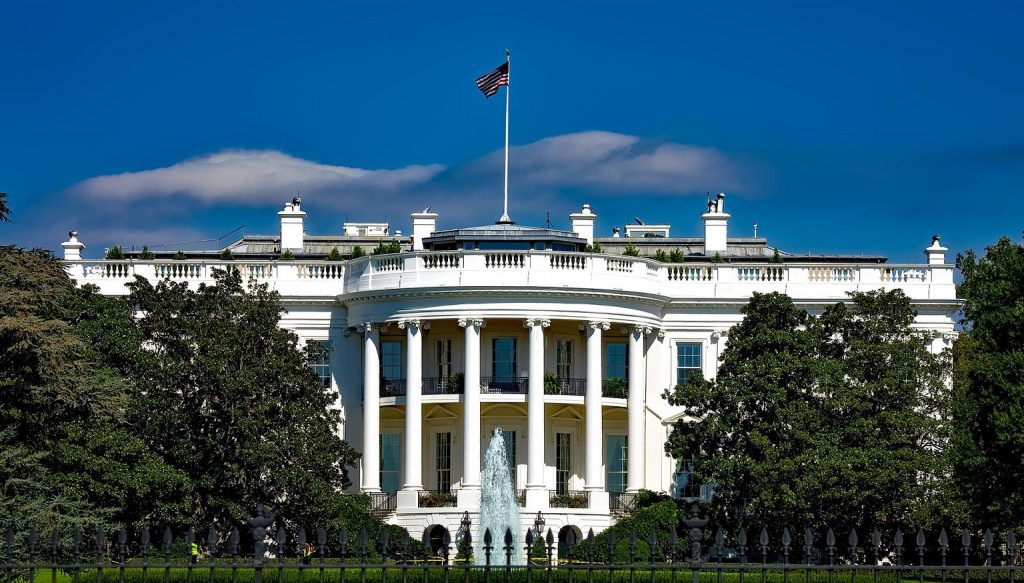 It's Been Well Received in the Industry. How Will It Work?
Housing is in short supply. Home prices are unbearable. The plot keeps getting more dire, with the prices of building materials up 19% from last year, and mortgage rates hitting a 12-year high.
And it's not as though people can just rent some place and wait for things to normalize, given the surging costs of U.S. rents. Rising costs are leaving potential buyers stranded. Market inflation is crushing ordinary working people and minority communities. And now, massive increases in rents are battering residents of mobile home parks, where residents fear losing their homes and having no housing options at all.
Something's got to give.
In May, the Biden administration announced "the most comprehensive all of government effort to close the housing supply shortfall in history." The Housing Supply Action Plan from the White House aims to create options for people who desperately need them, and to rein in costs for renters and homeowners.
Here's what the administration is doing.
Helping Builders Finance Affordable Housing
The administration is increasing access to low-income housing tax credits and loans. Working with Fannie Mae, the government will make USDA Construction to Permanent loans easier to get. In these loans, construction and mortgage costs are funded in a single bundle for approved lenders and builders in advance of a building project. This will spur rural housing projects.
Meanwhile, the administration is directing Freddie Mac and Fannie Mae to focus on backing conventional mortgages for designated affordable housing projects.
Slowing Down the Large, Corporate Buyers
Large, corporate real estate investors ratchet up prices, keeping first-time and first-generation home buyers out of homeownership and wealth-building opportunities. The administration is directing government-owned housing to be withheld from deals involving corporate developers.
Fannie Mae, Freddie Mac, and the FHA are now requiring that banks hold foreclosed properties for30 days to give owner-occupants and non-profit organizations a chance to acquire them. Corporate bidders may not participate until that time has passed.
Mortgages, grants, and tax credits will be prioritized for primary residence owners, nonprofits, and companies focused on creating affordable rental housing.
Incentivizing Accessory Dwelling Units, Backyard Cottages
The Administration is leveraging Transportation Department resources to encourage state and local governments to reward upzoning policies. Several townships and states have changed their policies to allow accessory dwelling units, or ADUs, as well as basement apartment units. This trend increases housing density, which can lower real estate prices and help create affordable rental housing.
The administration is hoping to see a million accessory units in the next five years. It is promoting new financing options to help prospective owners and builders of ADUs, especially when they're being created to house people with modest incomes.
Supporting Pre-Fab Housing and Other Innovations
Freddie Mac is considering revamping its mortgage lending standards to help buyers of manufactured homes. Today, many people apply for high-interest personal property (chattel) loans to buy these homes.
Both Fannie Mae and Freddie Mac also upped their purchase targets for manufactured housing loans.
The administration wants to update its regulations to help manufacturers expand, innovate, and cope with supply chain tangles. And it is pressing for uniform state and local inspection rules and standards for panels and pre-fab housing. These changes should remove obstacles to time and cost efficiency.
Pressing American Rescue Plan Funds Into Affordable Housing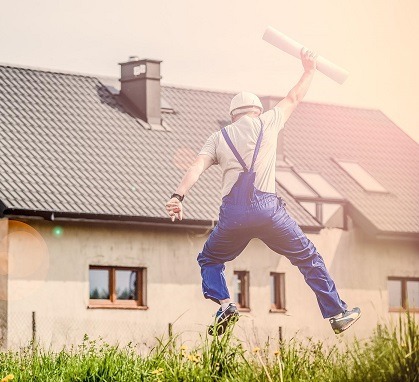 The administration, through the Treasury Department, has committed to pressing state, tribal, and local governments to use Covid relief funds for affordable housing, rental assistance, and home repair needs. Examples of city governments currently deploying relief funds include:
Los Angeles County, California. L.A. is putting $10 million into prefab and container housing on government-owned or leased property.
Denver, Colorado. Denver is investing $28 million in 600 new and existing affordable rental units, and 50 new homeowner units. It's also planning to convert hotels into homes.
Erie, Pennsylvania. Erie will inject a total of $6.5 million into low-interest mortgages and affordable homes. It's also helping homeowners and small businesses with renovations and repairs.
Meanwhile, the federal government is:
Supporting the creation of more than 8,000 rural housing units, with a focus on multi-unit developments.
Using federally owned property to create affordable housing and reduce homelessness.
Funding 30 projects that will update the building methods used in affordable housing. This includes the use of super-insulated panels and 3D-printing technology to address the housing shortage.
The administration continues to press state and local officials to tap Covid relief funds and come up with more affordable housing.
Impressing Real Estate Industry Leaders
The Housing Supply Action Plan has been welcomed by a diverse array of groups. They include (among others) the National Low Income Housing Coalition, the Mortgage Bankers Association, the National Apartment Association, and the National Multifamily Housing Council. Housing leaders have lauded the White House plan for several of its key aspects:
It will award federal grants to townships and states that increase residential density.
It supports new financing options for building and rehabbing, particularly for multi-unit properties.
It clears regulatory pathways for new, innovative construction in areas of intense need.
It directs the Housing and Urban Development and Commerce departments to collaborate with developers to untangle material supply chains and improve building techniques — so as to "finish construction in 2022 on the most new homes in any year since 2006."
All things considered, the Housing Supply Action Plan should give a substantial boost to housing access for owners and renters. But it's not a complete fix, say industry experts. And it will take time.
Next Up: Legislation?
Joe Biden's 2023 budget calls for investments to assist some 500,000 renters and homebuyers over the coming decade. With the legislature's support, the administration could offer tax credits for struggling home buyers, and large enough grants to really move the needle on affordable housing creation. A bill allocating $150 billion to this end is currently stalled in the Senate.
The White House is also urging Congress to issue tax credits that would help create affordable, owner-occupied homes.
As for the hopeful homeowners, their immediate need can hardly be overstated. The White House estimates that the United States is short 1.5 million housing units. The number could be far higher. Research from the National Association of REALTORS® points to a current need for 5.5 million more homes. In other words, need will outstrip supply well beyond 2030.
For the hopeful home buyer, the struggle continues.
Supporting References
The White House Administration: New Biden-Harris Administration Housing Supply Action Plan To Help Close the Housing Supply Gap in Five Years (May 16, 2022).
Gail Kalinoski for MultiHousingNews.com: Biden Administration Announces Housing Supply Action Plan (May 17, 2022).
Brittany Gaddy and Conor Finnegan for ABC News: Biden's Housing Crisis Plan Met With Praise From Experts — Who Say There's More to Do (May 19, 2022).
Caitlin Reilly for RollCall.com: Biden Looks to Boost Housing Supply Absent Congressional Action (May 16, 2022).
Adam Barnes for TheHill.com: How Biden Is Taking Action on the Housing Shortage (May. 17, 2022).
Betsy Klein and Anna Bahney for CNN.com: Biden Administration Unveils Action Plan to Boost Affordable Housing (updated May 16, 2022).  
REALTOR® Magazine: Biden Administration Takes Aim at America's Housing Shortage (May 17, 2022).