Owning a decent, healthful, attainably priced home should be possible for everyone. Buyers in the modest- and middle-income categories should be able to achieve homeownership. After all, buying a home is considered a key to building up a store of value and attaining financial safety.
Lately, though, the dream of homeownership has been fading for many. Can technology help our society provide real estate opportunities to all?
Why Tech Should Help Make Homes Affordable
As of October 2022, a U.S. home buyer had to show earnings of about $107K a year to buy a home at the median market price (stat source: Redfin). This is astonishing to anyone who has been preparing to buy. The earnings threshold for loan approvals is more than 46% higher than in the previous year.
☛ Analysts think we might have a 2023 recession. Home prices are expected to drop. But is that enough to make housing more affordable?
A struggling economy could stop some people from buying. Some will have no choice except to wait out a possible recession. But being sidelined from the market means no chance to build up home equity to help offset inflation. Ownership matters, especially during financial downturns.
Law and policy must boost housing opportunities. And proptech (property tech) can support the effort.
Let's take a look at some of the relevant innovations.
How Tech Offers a Path to Homeownership
Landis Technologies Inc. (Landis.com) is a startup with an office on Wall Street. Its mission? To counsel renters so they can buy homes. Here's how it works, according to Landis:
Find your dream home. We'll buy it for you. You can rent it from us, while you get ready for a mortgage.
Sequoia Capital and GV (formerly Google Ventures) have led funding rounds for Landis. Jay-Z's Arrive and the National Association of REALTORS® Second Century Ventures are among the additional supporters.
Landis buys customers' homes with cash, and holds the titles up to two years. Meanwhile, the customers rent their homes to-be. During this period they receive personal coaching so they can enhance their credit profiles, save for down payments, and obtain mortgage loans.
Landis is one of a growing number of proptech startups striving to ease the pain points in real estate.
How One Company Helps Mom and Pop Investors
Not long ago, plenty of hardworking people bought investment properties and offered them — at fair prices and with good service — as local rental options. Today, it's hard for anyone who isn't wealthy to buy an investment property. And of course it's harder than ever for first-time investors.
Individual buyers of residential parcels must cope with inflation. They must deal with rising mortgage rates for investment buildings. Tax-advantaged corporate landlords can price out ambitious locals who hope to buy buildings. Consider Lennar Homes, which bought $4 billion worth of residential real estate last year so it could market rental homes.
In this environment, how can technology smooth out the investment path for ordinary people?
In 2022, the proptech startup DeedPath introduced save-to-invest tech. A hopeful investor selects a property with the goal of becoming the title holder in just three years. DeedPath says it inspects, assesses, underwrites, and makes the purchase with cash. With just 5% down, and without perfect credit, an investor can qualify to make monthly "equity credit" payments on the path to own.
DeedPath's stated mission is to shift investing opportunities to ordinary people. But this isn't a local affair. Deedpath assists investors buying across distances, so they can get cheaper properties.
Investor-owners can use various technologies to help their renters along in turn. They can offer flexible deposit and payment systems. They can adopt credit-building tech, too. This enables renters to raise their credit profiles by adding rental payment history to their Equifax and TransUnion credit profiles. Building credit through rental payments helps a renter succeed on the ownership path. Rent-reporting credit services such as Rental Kharma and LevelCredit (which also reports to Experian) are examples of this useful technology.
How Artificial Intelligence Can Start Opening Doors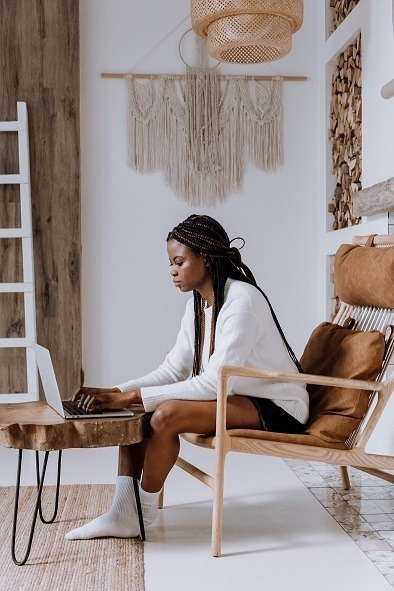 The Office of Science and Technology Policy, part of the White House, has recently published its Artificial Intelligence Bill of Rights. Its goal? To offer new opportunities to millions of people who have been sidelined from financial opportunities — including the ability to get a mortgage.
The Office has published guidance for the tech and marketing industries, showing how to seek least discriminatory alternative methods of key processes like credit scoring, loan approvals, pricing, and renter selection. If it's widely adopted, it should have a serious impact on algorithmic bias.
What is algorithmic bias? The White House lays it out:
Algorithmic discrimination occurs when automated systems contribute to unjustified different treatment or impacts disfavoring people based on their race, color, ethnicity, sex (including pregnancy, childbirth, and related medical conditions, gender identity, intersex status, and sexual orientation), religion, age, national origin, disability, veteran status, genetic information, or any other classification protected by law.
Detecting bias in algorithms means exposing personal assumptions that go into the software design. It means taking account historical inequities and the way they are repeated in the software.
By focusing on this issue, we, as a society, can make good-faith efforts to halt numerous unfair practices. We can open doors in the real estate world, and in city planning. This is what the Artificial Intelligence Bill of Rights is here to do.
Banks and financial technology companies can also get involved with the White House's Economic Opportunity Coalition. Innovative lenders are playing key roles in equal-opportunity policy making.
Mortgages and desirable housing can be made accessible to more people, with technology involved in the process. In this way, millions of sidelined people will be recognized, heard, assisted, and included.
And There's Plenty More to Come…
A growing number of technology companies are tackling the affordability crisis in U.S. real estate. We've only scratched the surface.
There are lending tools that use artificial intelligence to find alternative credit data. There's smart construction like 3D printing and digital pre-fab homes. And smart home devices can keep the bills down. With each year, technology is opening interesting new avenues for cost-efficiency. And that's good news for home buyers to-be.
Supporting References
Dan Weisman for the National Association of REALTORS® Blog: Emerging Technology – How Can Technology Streamline Real Estate Affordability? (Aug. 30, 2022).
Tannistha Sinha for the FinLedger Daily Newsletter: DeedPath Aims to Make Property Investments More Accessible (HW Media, LLC; Sep. 21, 2022).
Jeanne Casey for Nuveen, LLC: How Consumer Behaviour Is Driving Change in Proptech (Jul. 6, 2022).
The White House: Algorithmic Discrimination Protections.
The National Fair Housing Alliance (NFHA): The National Fair Housing Alliance Applauds the White House's Efforts to Protect Consumers from Harmful Technologies (press release; Oct. 6, 2022).
Jeff Rohde for Roofstock.com: What Happens to Real Estate During Periods of Inflation? (updated Feb. 15, 2022).
Joe Burns for FinLedger.com: Path-to-Homeownership Startup Landis Raises $40M Series B Company Says It Has Earmarked $2M to Expand Client Coaching Programs (Oct. 18, 2022; citing information supplied by RealTrends).
Lennar Corporation via PRNewswire: Lennar Announces $4 Billion Single Family Rental Platform with Centerbridge Partners as Lead Investor (Mar. 17, 2021).
Rental Kharma (RentalKharma.com).
LevelCredit (LevelCredit.com).
And as linked.
Photo credits: Buro Millennial and Cottonbro Studio, via Pexels.