The Endangered Species Act (ESA) protects at-risk species. Most everyone supports its mission. But when it impacts the property they own, developers and landowners may believe the law clashes with their 5th Amendment rights. Why? The law regulates their use of property — which sometimes amounts to a taking without payment to the owner.
In the interest of defending private landowner rights, the National Association of REALTORS® (NAR) wants law reform. NAR says landowners should get paid for assisting at-risk species rather than give up the economic value in their properties.
Not Easy Being Green: Trouble for Frogs in Louisiana
Could private property owners get credits rather than losses for protecting key habitat? And could the government cut some of the regulatory red tape for those owners who do? NAR has been pushing for both. The group does have some case law to encourage it. Here's what happened when the Supreme Court learned about a severely endangered group of frogs.
Dusky gopher frogs (Rana sevosa) live in the pine forests of the southeastern U.S. coastal plains. Or they did — back when those forests still stood. Unremitting land development took the dusky gopher frog population down to a mere 135 frogs.
After working for years to sustain a tiny population of these frogs in Mississippi, the Fish and Wildlife Service listed the frogs as endangered. About a decade passed, and in 2012, the federal government designated more land for frog recovery, including part of a tract of private land in Louisiana. The private land belonged to the Poitevent family, who got it rezoned to make it a commercial timber site. The Weyerhaeuser Company had a contract with the Poitevents for the wood.
The frogs had been pushed out of the area decades ago. But the government believed the property's ponds could be valuable to the frogs' future recovery.
To make the land suitable for the frogs in this case, the commercial timber operations would have to stop. Protected longleaf pine forestland would need to replace Weyerhaeuser's trees. Controlled burns and the preservation of ponds would be essential. And frogs would need to be reintroduced and monitored. The landowners and Weyerhaeuser sued. In 2018, the U.S. Supreme Court, in Weyerhaeuser Company v. U.S. Fish and Wildlife Service, decided that the habitat designation was too much of a liability for the property's owners. The Court determined that only habitat where the species at issue is already living could be taken under the ESA's critical habitat category.
Pitting Private Landowners Against Species in Peril?
If the federal government determines that a homeowner's land is necessary for species protection, there are several possible ramifications:
The designation can push the property value down. A California study of properties near or in critical habitat for two ESA-listed species showed how property assessments diminished, sometimes severely (for example, by 78% for homeowners near certain butterfly species).
Landowners could lose rights to their property permanently. For example, they might face a future taking of the property at issue.
Or the owners could see their property rights compromised with the creation of a conservation easement. The easement might not be an obvious burden, but it can impact property values nonetheless.
The government can force a private land owner to apply for an incidental take permit before doing anything to disturb the land and perhaps unintentionally harm members of a listed species. Such an owner might have to hire experts and spend money on conservation.
An owner's title insurance policy may have a provision that compensates for the loss. But it depends on the policy.
Calls for More Carrots (and Fewer Sticks) for Private Land Owners
In any case, depriving owners of the use and enjoyment of their properties isn't the government's only option. Sustaining endangered and threatened species can be done in other ways, the real estate group says. The government could:
Pay owners for their species conservation efforts. Instead of imposing a critical habitat designation and enforcing compliance, the government could compensate the owners for restoring habitat or succeeding in recovery goals.
Offer to buy critical habitat outright.
Some conservation groups already do step in to help. They shield certain areas on behalf of at-risk species, but they know nearly private lands are important too. So they persuade the owners to turn their yards into habitats. They use dedicated funds to pay private owners who meet species recovery goals.
The "Private Land Problem" in Endangered Species Protection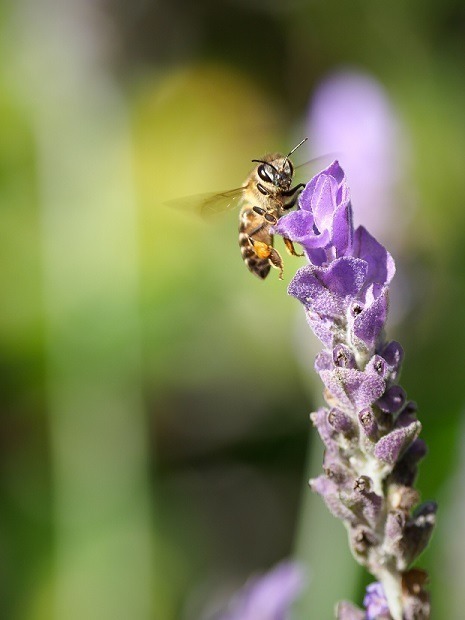 Why is it that public lands are so often dedicated to species protection? For one thing, it's a lot easier for the federal government to regulate land that's not privately held.
But the government does have to restrict private lands to some extent, if it's going to meet its goals for certain species. Therefore, the Endangered Species Act enables the regulation of private land. It bars private owners from (even inadvertently) "taking" or harming members of the species it lists. And it allows for critical habitat designations that forbid the land's owners from making changes to the affected land.
Sometimes, this prompts a perverse yet entirely predictable response from land owners. The owners might take it upon themselves to build on habitat before a listing can be made. Or they'll modify their properties before at-risk species try to establish themselves there.
And this, too, means the federal law tends to succeed much better on public lands than on privately held parcels.
Jonathan Wood and Tate Watkins point to a case in North Carolina. There, private land owners would proactively cut down their trees near red-cockaded woodpecker populations. The idea was to keep their wooded lands from turning into old-growth woodpecker habitats.
As you can see, the idea that a critical habitat designation could be possible in the future — in other words, that the government might use its stick — can actually incentivize people to ruin habitat.
Properly Funding the Endangered Species Act Could Enable the Government to Choose the Carrots
Payments to property owners could make habitat valuable land to real estate owners, rather than a liability. This raises a key question. Does the federal government have enough money supporting the purposes of the Endangered Species Act?
The United States government allocates "a few tens of millions of dollars per year to acquire land or entice recovery efforts," Wood and Watkins note. That money quickly runs out "when spread across 2,361 listed species occupying more than 100 million acres of public and private land."
This suggests that the compensation called for by the National Association of REALTORS® will not be forthcoming without a bigger budget for the ESA.
It's fair to say homeowners have an interest in promoting funding for the Endangered Species Act. More important, though, is everyone's interest in protecting the natural world and its interconnected living communities.
Supporting References
National Association of REALTORS®:  Endangered Species Act.
Jonathan Wood and Tate Watkins: Working Paper – Critical Habitat's Unique Private Land Problem, via the Center for Growth and Opportunity at Utah State University, Student Research / Environmental Stewardship Blog (Oct. 20, 2020; internal citations omitted).
And as linked.
Photo credits: David McPictures and Jean van der Meulen, via Pexels.