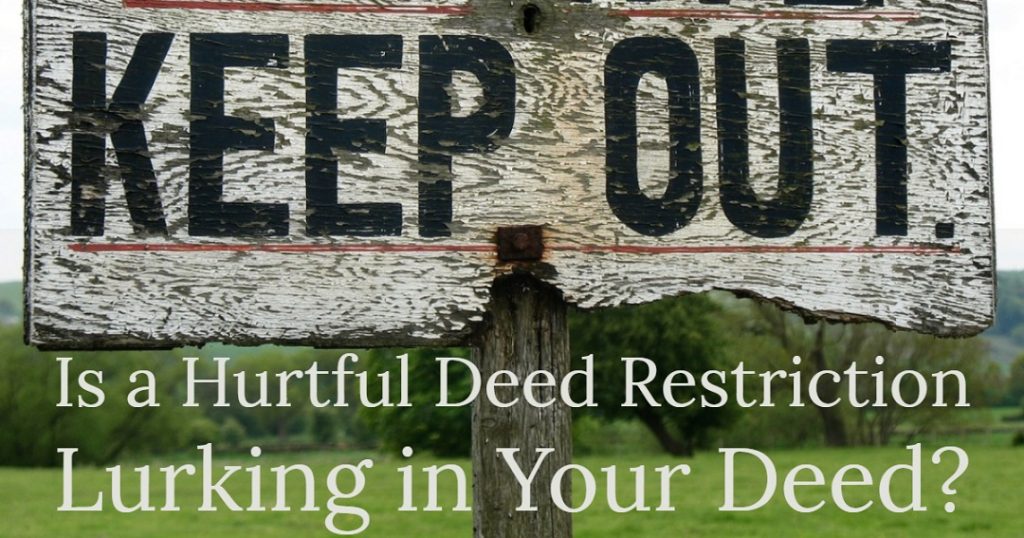 Restrictive covenants are binding obligations not to do something with your property. These restrictions on real property are normally contained in a deed.
Restrictive covenants originated to keep industry out of residential areas. To this day, homeowners' associations use deed restrictions in order to make condo owners adhere to established aesthetics or the property's historical character.
They have also been used as grotesque tools of discrimination.
Continue reading

"Is a Hurtful Deed Restriction Lurking in Your Deed?"