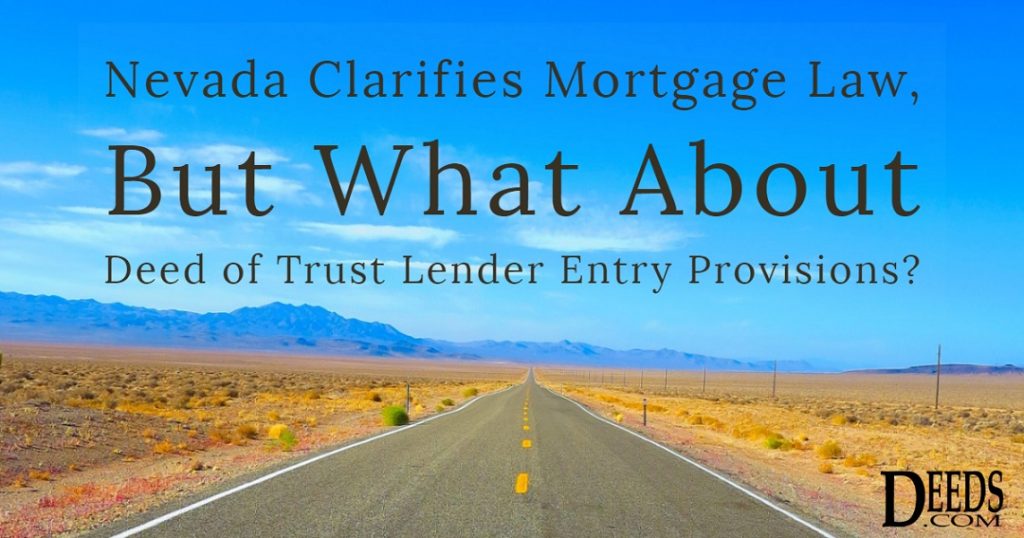 In May 2019, effective October 1, 2019, Nevada passed Senate Bill 382 amending the law pertaining to deeds of trust, foreclosure sales, and homeowners' associations.
Among other things, this is a change to Nevada Revised Statute § 40.050, whose language states that a mortgage of real property is not deemed a conveyance. If a mortgage does not constitute a conveyance, the mortgage lender may take possession on the home upon the inhabitant's default, bypassing a judicial foreclosure sale.
Nevada employs a deed of trust between the home buyer and the lender. A deed of trust places the legal ownership of a home with a designated trustee until the buyer—who holds equitable ownership—pays off the loan.
Of course, some buyers do experience financial challenges and find themselves unable to pay their mortgages.
Here, we briefly explore the ramifications, as seen through a case that shook mortgage lenders' expectations in homes they held legally through deeds of trust.
Continue reading

"Nevada Clarifies Mortgage Law, But What About Deed of Trust Lender Entry Provisions?"