What's a closing scam? Consider the Colorado home buyer who, a few weeks back, opened an email from the title company. It contained precise instructions for wiring the closing money. The amount requested — about $80,000 — matched the amount the title company had already discussed. Everything looked legit.
Two days later, the title company was requesting the money. Why hadn't it been received? Because those wiring instructions weren't from the title company after all. Criminals had insinuated themselves into the company's email accounts, impersonated the title agent, and diverted the funds.
When a buyer is stung by fraud, money is hard to get back, says the American Land Title Association (ALTA). This buyer was fortunate. Redfin's Title Forward escrow and settlement subsidiary sprang into action. Title Forward brought in CertifID Funds Recovery Services and the Secret Service. The buyer recovered the 80K.
Why Is Closing Fraud Spiking Now?
There's an extraordinary level of competition for homes in this unremitting seller's market. In Ohio, for example, home sales in March 2021 are up more than 3% year-over-year, with the average Ohio home selling for more than 10% higher than last year's average. The challenge of buying in this market can unnerve the most levelheaded buyer. And the value changing hands is greater than ever.
Not surprisingly, identity thieves are targeting a market filled with big-ticket buys and stressed-out borrowers. Fraud in the housing field is becoming more sophisticated, and it's finding many entry points as more elements of real estate transactions go remote.
The results of this perfect storm? The Secret Service says it's a sharp rise in real estate crimes in 2021.
Companies Are on Cybersecurity Learning Curves
There's alarming news in the 2021 Wire Fraud and Cyber Crime Survey from the American Land Title Association. Real estate professionals are being targeted for wire fraud in a third of the home and mortgage transactions they handle. ALTA says agents are learning to spot these diversion attempts. The agents wired money to fake accounts in just 8% of the total recorded attempts. Still, that's a lot of diverted money! The startling reality? Closing scams now represent close to half of the total losses from cybercrime.
Obviously, the industry needs more robust data security. Redfin is a big company, and its Title Forward subsidiary has a working awareness of cybercrime. Smaller companies with fewer resources are going to need to prioritize security. This means all companies in the real estate industry should run regular data security assessments, purchase cybersecurity insurance, and implement basic safeguards to protect their data and email systems.
And real estate agents, who do not handle closing funds, must make it clear to buyers that they will not be sending wiring instructions. Buyers should know that messages from real estate agents requesting money aren't the norm. Which leads us to…
How Buyers Can Guard Their Funds
As the industry comes the grips with this issue, what self-protective measures can a buyer take? Here are the key recommendations from Rocket Mortgage, the American Bankers Association, the National Association of REALTORS®, and others in the title and lending sphere:
1. Know Your Closing Procedures.
Preparing for the closing process in advance will make you safer. Learn from your mortgage specialist in advance about how the wiring process will go. Write down every step, including the details on who will call whom when money needs to move.
☛ Preparing to close on your new home? Congrats! See The Home Stretch: A Buyer's Guide to Closing Like a Pro on Deeds.com.
2. Organize Your Contacts.
Keep a private directory of contact information including the best phone numbers for people involved in your home purchase. Call those numbers when you need them — not numbers that come in texts or emails. If someone whose voice is unfamiliar calls and asks you to verify financial or personal details, call your mortgage specialist to confirm the request. Use the number from your own directory.
3. Know the #1 Wire Fraud Red Flag.
The major red flag is an email with wiring instructions. Even if it includes details the sender would know, and seems perfectly valid in every way, receiving wiring instructions this way is suspect. Stop, don't click. Initiate your own call to your representative to verify what's you've received. Open hyperlinks or attachments only when you are sure the email is really from your representative.
4. Verify Financial Instructions Before Following Them.
Be on the lookout for any late changes to previous instructions. Changes, too, can be red flags. Before submitting data, check the instructions and account details by making a quick call to your mortgage representative or the escrow agent receiving the information.
5. Verify Receipt of Wired Funds.
Have you wired your funds for closing? Check in with your mortgage specialist or the escrow agent who's receiving the money. You should know within eight hours that the funds safely arrived.
Home buyers who run into attempted diversions of funds should immediately alert their bank. They should also call their mortgage specialist or title company, and the FBI's Internet Crime Complaint Center.
Be Aware of Unscrupulous Financing Practices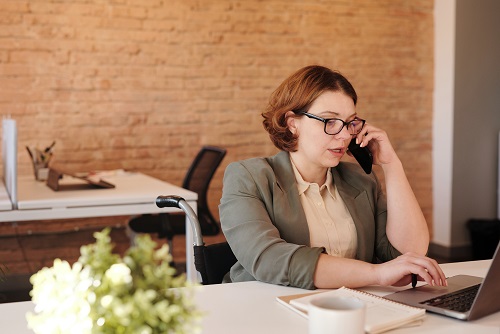 Home buyers are sometimes targeted by high-pressure salespeople touting guaranteed low loan rates and speedy loan approvals with no regard for credit. They may press the buyer to immediately submit information and payments. Steer clear. Reputable lenders don't advertise high-risk mortgages. Shady companies are out there, taking advantage of hopeful home buyers by promising loan approvals now and refinancing later. These services may charge such high fees that a low-rate loan can be a rip-off.
And even if you're working with an excellent mortgage company, it's important to do your own due diligence. This means:
Asking your mortgage specialist to explain any fees and terms. Compare these with the rates and terms of other reputable products on the market.
Keeping notes when you meet with your mortgage specialist. Be sure what you sign is what you both agreed to in meetings.
Signing a loan agreement only after you have studied it. Research the terms and ask a trusted person (such as an accountant) to go over them with you if you could use a second opinion.
Understanding your rights. As your mortgage specialist should tell you, you have three days after you close on the mortgage to cancel.
Once you've closed, don't let your guard down. Use caution when responding to real estate marketing services selling everything from warrantees to alarm systems to mortgages to deed recording!
☛ Have you received marketing materials from a deed recording service? See more on Deeds.com about deceptive deed record letters in 2021.
Exploitive lending practices may not rise to the level of fraud, but they could be serious consumer protection issues. If you encounter manipulative practices, you can file a complaint with the Federal Trade Commission online. Here's a short and easy video showing how to report fraud or a bad business practice. Reporting questionable practices makes real estate safer for all of us.
Because Home Buying Should Be a Joy…
Technology is making real estate transactions simpler. We can all play a role in keeping the process, and our hard-earned money, safe and secure.
As always, knowledge is power.
Supporting References
American Land Title Association (ALTA): Homebuyer's Life Savings Stolen in Wire Fraud but Recovered for Timely Closing (Feb. 24, 2021).
American Land Title Association (ALTA): Title Professionals Targeted for Wire Fraud in a Third of all Transactions (survey dated Apr. 20, 2021).
Melissa Yu for Mutual Title Agency: Mortgage Closing Scams (Jun. 3, 2019).
Tanya Svoboda for the National Association of REALTORS®: How to Protect Your Money From Cyber Fraud When Completing a Closing Remotely (Jul. 2020).
National Association of REALTORS®:  Protect Your Money from Mortgage Closing Scams When Buying a Home (undated).
Victoria Araj for Rocket Mortgage: How to Beware of Mortgage Wire Fraud During Closing (Apr. 1, 2021).
American Bankers Association: Avoid Abusive and Illegal Lending; Report Abusive Lenders (undated).
Photo credits: Tara Winstead and Marcus Aurelius, via Pexels.