Some home flippers are taking a step back from the real estate market. Predictions for 2023 point to a cluster of hurdles for anyone who's renovating and selling:
As mortgage interest rates went up in 2022, now there are fewer buyers who can qualify for home financing when a flipper is ready to sell.
Flippers are dealing with rising borrowing costs when they purchase buildings and everything it takes to fix them.
Workers are still hard to get, and certain critical materials are still lagging in supply-chain holdups.
On account of these speed bumps, home flippers' profits have plunged to a 3-year low.
Home Prices Are Higher Now Than a Year Ago, But…
Home prices aren't soaring the way they soared through 2021. The rising costs of putting work into old houses is making it harder even for experienced flippers to profit when they go to sell.
The typical flipper's profit, calculated by how much the flip price exceeds the original investment in the property, is down to $62K. Percentage-wise, the typical flipper is getting about a 25% return on what they put into the real estate. A year earlier, that return would have been more than 30%.
Granted, a 25% return is nothing to sneeze at. But there's significant work and risk in the process. And flippers — who aim to buy, fix, and sell a home for profit within a year — are concerned about the speed of the drop in prices. Where will the markets go from here? they wonder. What will change in the months that pass between purchasing a fixer-upper, and turning it around?
Finally, the markets just aren't flooded with cheap houses that need to be rehabilitated. After Covid debuted in the United States, many homeowners ran into financial difficulties. Some received mortgage modifications, or had their loan debts paused. And so, thanks to assistance from federal sources, the numbers of bank-owned homes are still lower than they were before the pandemic began, according to figures from the ATTOM Data firm.
In late 2023, mortgage defaults could start swelling again — perhaps to somewhere around their 2019 levels. But homes won't fall into foreclosure in droves. That's because today's homeowners are sitting on a lot of equity value. Few homeowners are underwater on their mortgages.
Changing Strategies?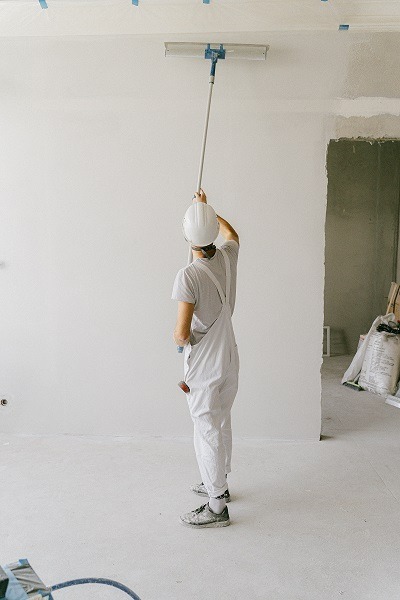 Some investors have lost patience with the risks and uncertainties embedded in this market. The numbers prove it. At this point some 6% of all home sales are fix-and-flips. That's down from 8% in the first half of 2022.
Some mom-and-pop investors who were doing very well in the 2021 surge now find their markets weakening. Rather than hold onto homes that aren't moving, they've started selling properties to large, corporate investors.
Institutional real estate investment firms were buying one of every four flipped homes by the second half of 2022. Large, corporate buyers might turn their residential purchases into rental companies. Or they might sell them to other corporations. Either way, most of those homes are forever lost to ordinary home buyers.
Of course, some people are buying fixer-uppers because they have the know-how to make repairs on homes they plan to keep for themselves.
☛ Bought a fixer-upper to renovate and make your own? Know which building permits you'll need to get. Here is… Everything You Wanted to Know (or Not) About Permits.
It's one way to avoid paying top dollar for real estate and start building up equity. Some ordinary home buyers fix up the properties they buy and might eventually rent them out themselves. In 2023, property owners should be able to find rental applicants. Renting is the reality, at least for the near term, for a constantly growing class of people.
The Best of Markets, the Worst of Markets
In which cities do flippers succeed in selling their renovated homes? More than 11% of all homes sold in Phoenix and Tucson are flipped. The same holds true for Spartanburg, SC; Atlanta and Gainesville, GA; and Winston-Salem, NC. Flipping is still going strong in and around Memphis, TN and Jacksonville, FL.
Home selling markets across several southern counties have notably high percentages made up of flips, such as:
Franklin County, Georgia — where about 20% homes sold are flipped homes.
Meriweather and Clayton Counties in Georgia — about 19% flipped in both areas.
Lumpkin County, Georgia — about 18% flipped.
Hopkins County, Texas — about 19% flipped.
Where are flippers getting the highest returns? Generally, the most lucrative markets for flips are in greater Phoenix and many southern cities: Atlanta; Spartanburg; Winston-Salem. Pittsburgh, Philadelphia, and Scranton also turn up on the lists for highest returns.
Flippers are still making decent returns in and around Baltimore and Detroit, too. And high home flipping returns also show up in the markets of Erie County, NY; Wayne County, MI; Summit County, OH; and in Camden County as well as Morris County in New Jersey. Flippers are getting good returns in several Pennsylvania markets, including Allegheny, Delaware, and Montgomery Counties.
Across the board, the typical flipped home sells for just over $300K.
Pros and Cons
So there we have it. Just as property values seem to be cooling a bit, the material costs of fixing up a home remains high. The cost of access to funding (the prevailing interest rate) is also high.
This is not the optimal situation for home flipping. And this holding pattern could take up the better part of 2023.
That said, people are profiting in many real estate markets across the country. Plenty of hopeful first-time buyers are out there, waiting for the right home to come along. And many current homeowners aren't selling — they have low-rate mortgages they'd like to hold onto — so when flippers put homes up for sale, they help create a supply.
In short, the forecast for home flipping in 2023 isn't necessarily dreary. But it does come with a few footnotes! There will be plenty of profit potential, and plenty of risk to go with it. It's not as simple to make profits now as it was in 2021 and the first half of 2022. Investors should expect to proceed with care and diligence.
Supporting References
Christine Stricker for ATTOM Data: Top 10 U.S. Counties With Highest Home Flipping Investment Returns (Dec. 16, 2022; summarizing the ATTOM Data Q3 2022 U.S. Home Flipping Report).
Diana Olick for CBNC.com: Home Flipping Profits Drop at the Fastest Pace in Over a Decade (Dec. 15, 2022; citing figures from ATTOM Data).
The Title Report: Home-Flipping Rate Falls in Q3; Still Higher Than Recent Years (Dec. 29, 2022; citing figures from ATTOM Data).
Maurie Backman for The Ascent (a segment of The Motley Fool): Buying a House to Flip at a Profit? You May Want to Rethink That (Dec. 26, 2022).
Rick Sharga for HousingWire (part of HW Media, LLC): 2023 Real Estate Investing: Approach With Caution (Dec. 30, 2022).
Alcynna Lloyd for Business Insider: Home Flippers Are Having a Tough Time Selling to Regular People Who Need a Mortgage, So They're Offloading Their Properties to Big Investors Instead (Nov. 8, 2022; citing poll results from John Burns Real Estate Consulting).
And as linked.
Photo credits: La Miko and Antoni Shkraba.