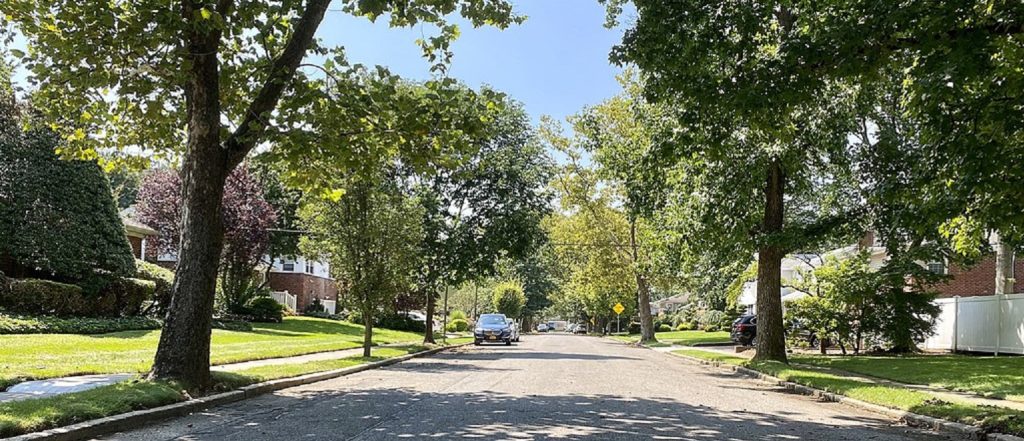 Nassau County, New York is known as America's first suburban county. It's an area with beautiful real estate, including the lovely Long Island home of Rosemarie Mika. This 78-year-old homeowner is now fighting for that lovely home — in a spectacular case of alleged deed theft.
It happened, the records show, on October 11 of last year. That's the day the deed to the house apparently passed the title to a new owner, Aurelia Soogea, for only $10. The case made national and international news.
Police Step In
Mika received a mailed notification from the Nassau County Clerk affirming that her home's deed had been transferred to a new owner. Mika immediately contacted local law enforcement. Quick action — before a transferred deed can be passed along again to a new party — is very helpful in getting justice and returning ill-gotten homes back to victims.
In this case, police say, the elder homeowner said someone else had signed her name on the new deed, and that the deed transfer was showing the neighbor's identifying information. Allegedly, the defendant took the new deed, with the fake signature, to Nassau County Clerk for recording in the county.
After the county's fraud and forgery detectives investigated the case, Aurelia Soogea, the thirty-something-year-old daughter of Rosemarie Mika's neighbor, was arrested. The defendant is charged with paying $10 and forging the deed to transfer the valuable home out from under its senior owner.
"Defendant Soogea is charged," the police stated, "with Grand Larceny 2nd Degree and Offering a False Instrument for Filing 1st Degree."
This month, the defendant was arraigned in Hempstead, Nassau County, in the district court. Soogea pleaded not guilty the theft and false instrument charges.
Defendant Pushes Back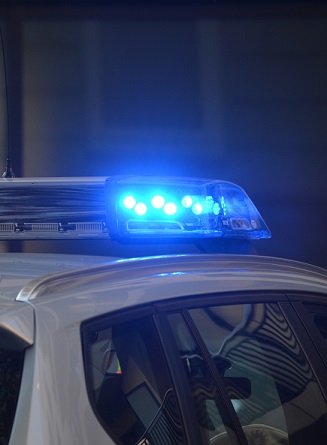 NBC New York reported that the defendant's lawyer claims the elderly homeowner voluntarily gave the deed to Soogea in return for longtime loyalty and help around the house.
The defendant's lawyer said evidence would show that Soogea was "a caring, loving aide" and that there was never a forgery. The lawyer also expressed surprise that there would even be a criminal case. A claim for the title is already ongoing in civil court.
The defendant claims to hold evidence that Mika willingly signed the home's deed over. There's the pair of name tags, for instance, that the giver and receiver wore when they made a formal conveyance. There's supposedly voice recordings of the two, agreeing on things that the elder Long Island resident later forgot.
But the elder's attorney says the defendant concocted all of the documentation — and that Rosemarie Mika, who still lives in the home in question, never had a relationship with the defendant.
The case continues.
A.G. Is Not Amused
This high-profile prosecution in Nassau County comes only a few months after Leticia James, the Attorney General of New York state, filed charges against suspects with a "deed theft ring" for grand larceny and other white-collar crimes. At the core of the case were fraudulent transfers of three senior-owned homes in New York City's Queens County. The indictment claimed that a group of five people impersonated senior or deceased homeowners at closings, forged and re-deeded the three homes. After the homes were sold off to investors, the alleged scheme defrauded innocent New Yorkers out of more than a million dollars.
"Deed theft," said A.G. James, "is a merciless crime" that impoverishes seniors and other socially vulnerable New York City residents.
☛ The best protection against deed theft is an aware population of homeowners. Go to your county's website and search "property records" to look up your parcel ID number, the name(s) on your title, and related information. We can all help seniors avoid deed theft, too.
Disrespecting Their Elders
Elders are especially vulnerable, not just in New York but nationwide. There are several reasons for this:
Fraudsters could suspect that elders become less vigilant or capable of examining title information over time. (Of course, that's not always the case.)
It becomes easier for caregivers to put pressure on elders who become dependent on others for ordinary needs.
Some elders, for health-related or other reasons, may leave their homes unattended.
There is more interest in wills and estates of people who are approaching the age of the normal life expectancy.
Elders also tend to have homes with paid-off mortgages. This means easy transactions for fraudsters, and no one from the financial world watching for title transfers.
Earlier this year, as we noted, investigators in the Miami area caught a certain fellow in the act of trying to sell the home of an 86-year-old who was lying in bed at a convalescent home. The suspect was accused of exploitation that culminated in his masquerading as the elder's son, in front of a notary public, to sell the real estate.
Deed fraudsters might know their targets, or simply pull them out of online databases. In the Miami case, the alleged criminal knew the home's owner. Yet the suspect was charged with forging documents in order to sell the disabled senior's property for half a million dollars.
It was the title company employees who suspected an issue and called the police. Detectives later caught the trickster in the act of trying to receive a payment. These local title champions redirected the deed from a disastrous fate, and saved the elder's estate.
Rosemarie Mika Fights On
As for 78-year-old Rosemarie Mika, the Long Island resident is all-in with the case against the neighbor's daughter. "We are not going to relent until she is in prison."
Mika had already filed an action in civil court to have the deed voided. It's an expensive ordeal. The bills are now higher than $12,000, including fees for a handwriting expert to establish that the signature on the deed is forged. Family members are helping with the legal bills.
Mika, undaunted, has vowed to recover the title to the home she has lived in for five decades.
Supporting References
Pei-Sze Cheng for WNBC Channel 4 New York (NBC Universal Media, LLC): Woman Allegedly Forged Deed to Steal Neighbor's Long Island Home. She Says It Was a Gift (updated Apr. 8, 2023).
Harriet Alexander for MailOnline US (Associated Newspapers Ltd., Part of the Daily Mail): Elderly Woman, 78, Loses $350,000 NY Home After Her Neighbor's 35-Year-Old Daughter "Forged Deed to Become Legal Owner of the Property for Just $10" (updated Apr. 11, 2023). Also see Ruth Bashinsky for the Daily Mail: Elderly Woman, 78, Whose Neighbor's Daughter [Allegedly] Forged Deed to Her $350K Home Brands Her a "Psychopath" (Apr. 11, 2023).
Mark Nolan for the LIHerald.com (Long Island): Nassau County Woman Almost Scammed Out of Her Home. Find Out How Police Saved Her House (Apr. 16, 2023).
Forrest McFarland for The Sun US News (The Sun, US, Inc.): Deed "Forged" – I 'm Suing My Neighbor's Daughter for "Taking My $350,000 Home for $10" – It's Sparked a Bitter Dispute Over Ownership (Apr. 11, 2023).
Deeds.com: In the News: Struggling and Elderly Homeowners Targeted by Deed Fakery (Mar. 13, 2023).
And as linked.
Photo of Nassau County by AITFFan1 via Wikimedia Commons, licensed as CC BY-SA 4.0. Police car image from Pixabay via Pexels.