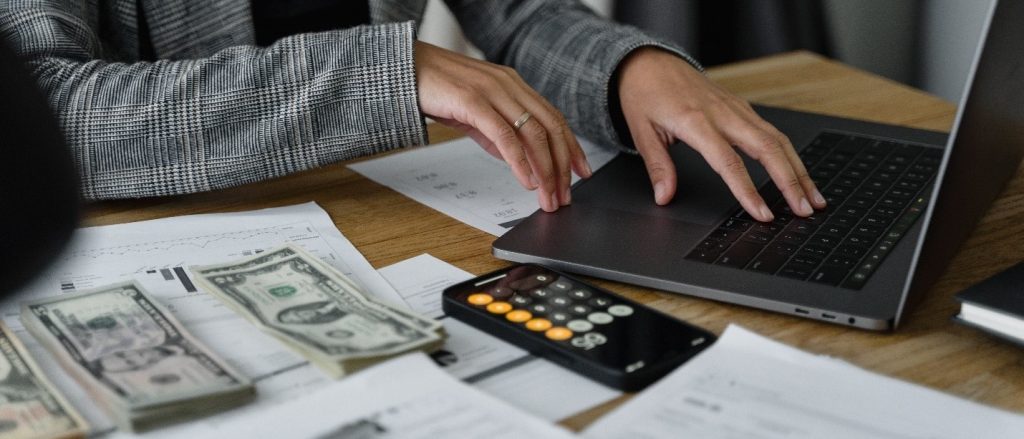 Some say the investment boom has fizzled. But mostly, it has changed tactics. Reacting to a sharp increase in the costs of mortgages, investors have shifted away from certain housing markets and into others.
Investors are keeping deed recorders very busy in Indianapolis. Suddenly, Milwaukee is feeling the love, too. Columbus, Ohio? Yep, buyers are in.
Here, we check what markets the real estate investors are betting on now.
Desirable Real Estate Isn't Where It Used to Be. Ask the Investors.
For years, the action was in the Bay Area. But San Francisco's going through a lull now, while investors are headed for midwestern metros like Indianapolis and Columbus, says well-known real estate journalist Lance Lambert.
They're also seeking opportunities in Philadelphia, Denver, Nashville, and Charlotte. Miami and Jacksonville are doing some brisk business, too.
Why Are Investors Moving Their Pieces Across the Board?
From the perspective of investors, the thrilling days of 2020 and 2021 are now behind us. Since spring 2022, market activity has been muted. Investors now face a tough borrowing arena with high interest rates. In some major hubs, they're also seeing property values drop. This is a bit of a drag for investors at any level: from the owner of the small-town duplex to Airbnb hosts to corporate buyers.
Investors are finding that the usual pricey markets — the tech havens of California, or the buzzing hubs of Phoenix, Austin, and Portland, Oregon — no longer offer such strong cash flows.
All told, investor action is now strongest in Indianapolis, Nashville, and Denver. New York, too, is back on the map. Possible positive cash flow exists in all of these markets.
All Home Buyers Are Investors. Know Your Market.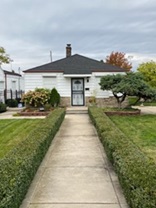 Buyers of primary residences have a lot more to think about than the investment value of their homes. Schools, access to social and cultural events, a personal job situation, family, pets, and local amenities tend to be top of mind.
But potential real estate appreciation is also a reason to buy a home. This is especially true if the question is whether to keep renting, or to invest in a deed in a particular city or county.
So, where do analysts and investors think we'll see the most appreciation potential in the coming decade?
Hang Your Hat in Tennessee.
The state is benefiting from the attention of buyers who do this for a living. Long-term residential and commercial real estate growth prospects in and around Nashville look good, they believe. Plus, Tennessee has no state income tax, making April a little easier for its residents.
North Carolina: Could Anything Be Finer?
For those looking at buying a primary residence or a rental property in the coming few years, North Carolina has much to offer. It's experiencing a tech boom and it has an appealing tax structure. Agents are saying people want to move there. All pluses, from an investment standpoint.
And Charlotte's not the only popular game in town. Other NC metro areas drawing agents' attention are Raleigh, Greensboro, and Winston-Salem.
Georgia: A Peachy Proposition?
Georgia, too, offers an appealing tax structure for residents. While Georgia has a competitive real estate market, relative bargains are available in some of its most attractive towns.
Georgia is one of the sun belt states that's showing economic strength and reeling new businesses in. This is especially notable, given the importance of filling up office space in our new era of hybrid and remote work!
Florida: They Keep Coming.
Florida is the new boomtown state. It offers sunshine and beaches, an attractive tax structure, and growing job opportunities. Orlando and Jacksonville have drawn companies from a range of industries to set up shop.
Florida also offers that famous retirement lifestyle. It's big in the fix-and-flip community, too — and has been for quite some time.
Nebraska: The Secret's Out.
It might be known as the Cornhusker's State, but Nebraska also has a lot to offer people looking to invest in homes. With relatively affordable listings and a strong job market, the state is poised to reward home buyers over the years ahead. But buyers should pick their locations carefully. Alan Woods, at the listing site Movoto.com, points to North Platte, Omaha, Lincoln, Kearney, and Minatare as offering solid value.
Nevada: Get in the Mood.
They call it the Silver State, or the Sagebrush State. It offers a sunny climate. There's no state income tax.
And now, Nevada tends to pop up when investors exchange ideas on investing in real estate for the coming decade. Looking to opt in? Get in the mood with this Nevada dance music by Vicetone.
Important note for investors, big and small: Be sure to understand the wildfire risks in many areas of Nevada and Colorado, Texas and Montana, California — and many other regions of the United States. In a changing climate, awareness matters.
New York: Spreading the News Again
What about New York? It's experiencing a turnaround. Many people joined to flight to remote work. But new buyers are now coming to fill the vacuum. The changing dynamic means New York City's condos and co-ops are rising in price.
And speaking of condos…
Condos: The New Starter Homes?
If we'll be dealing with even a mild recession in 2024, condos will be a key market segment for both regular home buyers and investor-buyers. Homes with below-$300K price tags are already in demand in these unpredictable times.
See our piece on condos… They're cheaper. And they have a lot of other things going for them, too.
We can't merely equate "condo" with "cheap." Condo prices in Nevada, for example, are going strong, having reached an all-time high this year. But relative to the greater housing market, condos are attractively priced.
The median house in Nevada's southern region hovers around $450K — meaning the Las Vegas market hasn't risen over this past year. But condos and townhomes? They're on the up and up. They're at a record high of $287K — having shot past their earlier (May 2022) peak of $285K.
Other hot markets for condos include… Nashville. Miami. Denver. Birmingham, Alabama. Charleston and Raleigh in the Carolinas. Seattle. Salt Lake City and yes… Indianapolis.
Key Takeaway? Investor Dynamics Point to Potential in New Places
Yesterday's bidding-war markets are slowing down. Investors have noticed this through lagging cash flows. But other markets have picked up the slack.
Indianapolis is booming. So are Nashville, Tennessee and Denver, Colorado. New York, too, is back on the map now.
Why should we know this? Because every buyer has a lot to gain from home appreciation. Wherever and whenever deeds are on the move, we're paying attention.
Supporting References
Lance Lambert in ResiClubAnalytics.com: Investors Pull Back From Markets Like San Francisco, While Diving Into Places Like Indianapolis (Oct. 16, 2023; citing Jason Lewris of Parcl Labs).
Angela Mae for Yahoo Finance: Real Estate Agents – These Will Be the Best States to Buy Property in the Next Decade (Oct. 17, 2023).
Alan Woods for Movoto.com: 5 Places in Nebraska With the Best Home Appreciation Rates.
Matthew Seeman for KSNV Las Vegas (NBC News Channel 3): Las Vegas Home Prices Remain Stable, Condo Prices Reach All-Time High (Sep. 6, 2023; citing statistics from Las Vegas REALTORS®).
And as linked.
Photo credits: Andy Vuknic and Timo Miroschnichenko, via Pexels.