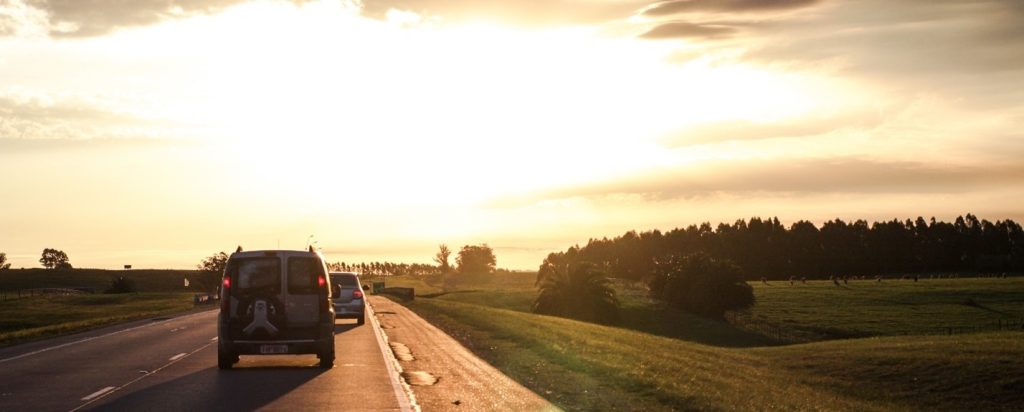 There's a new dynamic in real estate. Companies and people are moving to Indiana, Nevada, Nebraska, Georgia, and Tennessee. Change is happening in rural areas, as so many people have left the cities to live and work in the outskirts.
Counties in Florida and Idaho are dealing with similar growing pains. People have flocked to both states since the pandemic economy unfolded. Many of their counties' home prices are rising. So are the property taxes.
Now, add in the major U.S. carmakers' southern expansion to build electric cars and battery factories. It's all new to some small towns.
Consider Stanton, Tennessee — Population 400
Stanton, outside of Memphis, is a community of just 400 people. Its established storefronts are the local barbecue and a dollar store.
Now, Ford's constructing a car factory in the area. The idea is for 6,000 auto workers to move in. Great stuff for a tiny town, right?
Well, in some ways. The property values are about to heat up. Stanton and its surrounding areas will now need thousands of new homes in the next few years. Homeowners and small companies in desirable spots will be bought out.
Stanton's smaller, local companies are concerned about losing their staff, given all the new openings coming at Ford. City planners are preparing to go on a building spree, getting homes and schools and emergency services into the area. Prices for most everything will soar, and Stanton's population of modest earners will feel it.
Another element in the feelings of locals might just be a lack of interest in electric vehicles (EVS). What are rural residents' views on EVs in general? There's much less interest than car makers find in the cities and close suburb.
Why Is the Car Industry Headed for Southern and Rural Areas, Anyway?
According to the Wall Street Journal, some car makers are building up plots the size of 60 football fields. No wonder they're looking for out-of-the-way places to set up shop. They're finding property in Ohio, Indiana and other midwestern areas as well as the southern states. They're also looking for places with relatively cheap electricity.
Tennessee and Kentucky are welcoming Ford's EV projects. At the same time, Georgia's welcoming Hyundai as the company builds the largest business project the state's ever had. Hyundai will hire people to build cars and make EV batteries. Georgia's deeply invested. The state now offers a training course called Georgia Quick Start, based at the Technical College System of Georgia, that prepares people to work on assembly lines.
While the state might be thrilled, some residents are wary. They point out that the flow of employees moving in for jobs will mean more traffic, as stores and schools spring up. Some are resisting affordable housing initiatives. They say higher-density, financially accessible homes will change the character of their neighborhoods.
So, not everyone who lives in these areas is in unity about what kinds of homes to add. Some promote high density units, and affordable workforce housing. They say it's urgent to do something to help ordinary working people. Jackson County, just outside Atlanta, has already seen an influx of remote office workers. And now this. Prices are just too high.
Getting a USDA Loan to Afford a Home: What Counts as Rural?
Buying a "rural" home can mean getting a hold of a mortgage loan backed by the U.S. Department of Agriculture (USDA). Why is this an interesting option?
Because USDA loans don't require the traditional down payment usually needed for a mortgage. Like Department of Veterans' Affairs (VA) loans, USDA loans are promoted as requiring no down payment. Note: What each applicant will actually need to put down may vary. It depends on the loan applicant's personal and financial circumstances. In any case, these loans can make purchasing a primary residence a lot easier, because:
USDA-backed mortgages have lower interest rates than many others.
In addition, USDA mortgages are fairly easy to qualify for.
But how do we know which homes are in a "rural" area that would meet the USDA guidelines? Hint: It doesn't have to be out in the country. It doesn't have to be on farmland.
"Rural" basically means the home is not in an urban area or highly populated suburb. Lots of U.S. counties and townships do count for USDA eligibility. It's easy to find out about any property, using maps for the purpose. For example, you can type a home's address into this 2023 USDA Eligibility Map at NeighborsBank.com.
The buyer has to come under a set income level. The income cap depends on the area.
The property must meet the USDA standards, too. It must have easy road access, working heating and cooling systems, and solid structural integrity. It has to have an intact, protective roof. The electrical and plumbing systems should be in good shape. An inspection must show that the home measures up to the USDA safety and habitability criteria.
Moving to Uncrowded Territory? Know Your Options!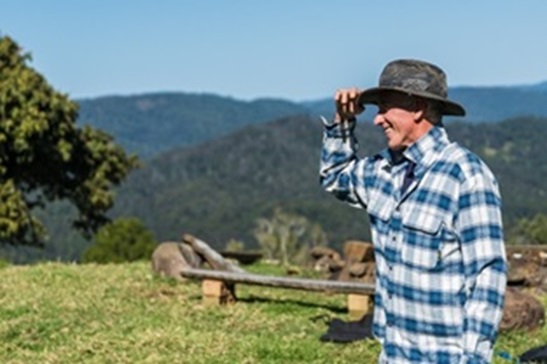 Some home buyers are moving to rural areas. Some buyers were already living in the outskirts, but have decided to buy. They're frustrated by the costs of renting today, which might not make sense for them. For example, in the outskirts of North Carolina's popular metro areas, rents are up more than 20% since 2020.
Those who aren't sitting on a heap of savings might consider low- or no- down payment loans, such as:
U.S. Department of Agriculture (USDA) loans. These mortgages require low down payments, if any.
Federal Housing Administration (FHA) loans. An FHA loan applicant just needs to put 3.5% down on the home price.
Low-cost conventional loans, like Freddie Mac's Home Possible® and Fannie Mae's HomeReady®. These options take some extra work on the part of the applicants, but they allow for down payments as low as 3%.
If all of the loan's rules and requirements fit an applicant's situation, then the hopeful buyer can apply for a mortgage preapproval, and get ready to make an offer on their country home. It may even be possible to assume a mortgage if the current owner has government-backed financing. A seller's government-backed loan — whether FHA, VA, or USDA — is assumable by the buyer, with the interest rate unchanged.
Note: A mortgage constitutes a lien on the home's title. If you have questions about how a mortgage will impact the title to your home, a local real estate lawyer can provide case-specific answers.
Supporting References
Nora Eckert for The Wall Street Journal, Dow Jones & Company, Inc. via WSJ.com: EV Boom Remakes Rural Towns in the American South (Aug. 31, 2023; citing figures from the Center for Automotive Research).
Nazmul Ahasan and Gregory Korte for Bloomberg News via New Hampshire Union Leader (UnionLeader.com): Pandemic Population Boom in Rural Hot Spots Sparks Resentment  (Sep. 15, 2023; updated Oct. 8, 2023).
David Slade and Macon Atkinson for the Charleston, SC Post and Courier via PostandCourier.com: Boom and Balance – Ghost Towns Left Out of South Carolina's Population Boom. Small Rural Towns Are Fading Away (part of the Evening Post Publishing Newspaper Group; Oct. 14, 2023).
Columbia Bancshares, Inc. via NeighborsBank.com: USDA Eligibility Map with Rural Property Requirements (2023). See related data from Housing Assistance Council: Research and Information.
Deeds.com: Five Ways to Clear the Down Payment Hurdle (Feb. 9, 2022).
And as linked.
Photo credits: Gabriel Klein and Jake Heinemann, via Pexels.