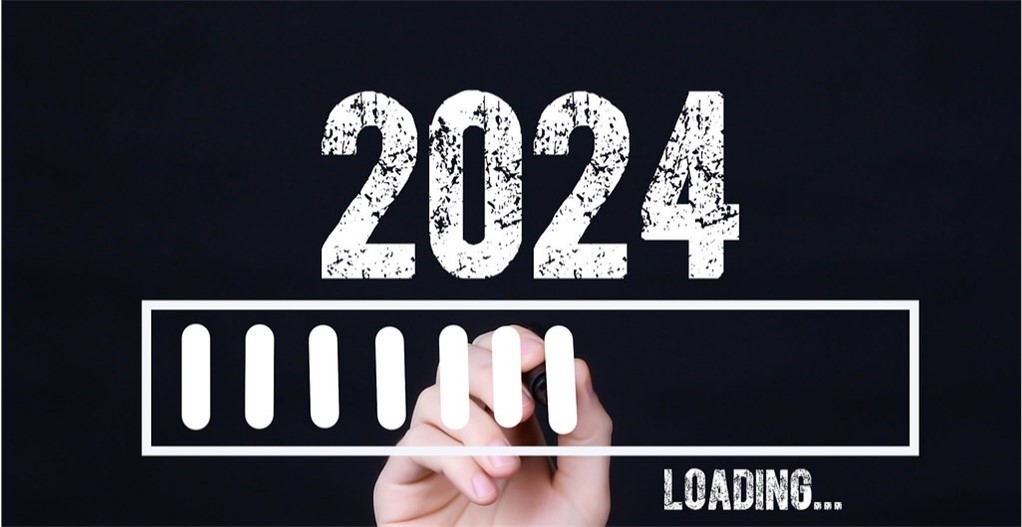 In February, Zillow said home prices had bottomed out. Was the market about to rally again?
Zillow predicted that U.S. home prices would climb at the healthy pace of 6.5%, from August 2023 to August 2024. Of course, home prices usually do go up over time.
Now, Zillow economists have slashed their predictions. Their new call? Expect U.S. property prices to be up only about 5% by the time we get to August 2024.
Meanwhile, Wells Fargo thinks most of the valuation gains homeowners made in 2023 will melt back down. And then we'll go into 2024 with prices down almost 3% from the market's 2022 peak.
Why so gloomy? It's about the mortgage rates.
Yes, It's the Federal Reserve Again
Economists see that the Fed still wants to maintain its high interest rates. Rates are, as of mid-October 2023, around 8%. These high loan rates keep a lot of potential home buyers sidelined.
The rates are just too high.
True, builders sold homes in 2023, and mortgage companies did make loans – partly by offering interest rate buydowns. As for home sales during the rest of this year, Fannie Mae expects them to happen at the slowest pace in more than a decade.
Meanwhile, a "vast majority" of people are put off by the combination of high mortgage rates and high home prices, according to a Fannie Mae representative. And the U.S. housing market will likely remain muted into 2024. Fannie Mae gives one major reason. The Federal Reserve's persistence in trying to tame inflation means easing rates won't happen any time soon.
Mortgage Companies Are Desperate, Says the Wall Street Journal
With mortgage applications at their lowest point in almost three decades, says the Wall Street Journal, several mortgage companies are actually clawing back bonuses from people they brought on during the 2020-2022 housing boom. Hundreds of former employees are being told to send their bonuses back.
"The mortgage industry is notoriously boom or bust, but this bust is especially bad," says WSJ.
Layoffs, shutdowns, and mergers are now rampant, as the mortgage sector swings "from feast to famine."
And multiple companies are even taking their former employees to court in order to claw back the bonuses they paid before letting people go.
Industry employment has plummeted 20% since 2021, with more cuts expected.
What's Next, Then? Could Mortgage Rates Come Down at All in 2024? (Spoiler: No. Er—Yes.)
Some economists see rates going down to the 7.50% range at the start of 2024. If so, buyers could be better off watching and waiting than jumping in right now.
But others believe there's no point in waiting for a break any time soon, because rates haven't reached their peak yet. As long as the U.S. Central Bank keeps bank rates hiked, mortgage interest could, in turn, go even higher in 2024.
Still, many financial pros say the end of 2024 could bring relief, like light at the end of a tunnel. They believe the economy will weaken in the second half of 2024, sending mortgage rates down into the mid-six-percent range — and perhaps on down into the high five-percent range as we head into 2025.
Here's the new prediction from Wells Fargo for the average rate on a 30-year, fixed mortgage:
In 2024: 6.39%
In 2025: 5.70%
Hm, nice trend for buyers. And if the Federal Reserve lowers rates, it's totally possible.
So it's all up to the Federal Reserve. And the Federal Reserve says it's just responding to inflation data. In short, while the timeline is unclear, analysts generally think mortgage interest rates will get lower as the economy cools — quite possibly in the latter half of 2024.
Once the Economy Cools Off, Will We See a Housing Crash?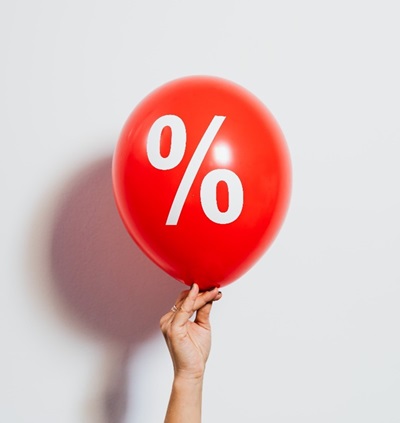 Fannie Mae stated in September that its economists expect a "mild recession" in the first half of 2024. Doug Duncan, Fannie Mae's chief economist, says "a mild downturn in the first half of 2024" could be coming as people run low on money to spend.
So, is there some possibility that home values will tumble? Almost certainly not, say the experts.
Home values will fluctuate. And eventually they will get back on track, steadily rising over time, if history is a good indicator.
But maybe not right away. Golman Sachs predicts that at the end of 2024, U.S. home prices will only be up 1.3% year-over-year. This would mean home equity won't be keeping up with inflation over the next year, at least. It looks like Goldman Sachs trend watchers are becoming more pessimistic than they were even a few months back, according to reporting in Fortune.
Keep in mind that as the economy cools and the Feds finally allow rates to drop, there will be a wave of delayed demand. People have been waiting on the sidelines for many months, hoping for more manageable mortgage rates. Their demand will push home prices up.
That makes the chance of a crash extremely low.
Despite General Forecasts, Remember… Real Estate Is Local
Early this year, very few deeds were changing hands. It was hard to buy, with homes priced so high. And hard to sell, with so many homeowners hesitant to give up their current situations for high-interest financing.
This is a perfect-storm scenario for pushing existing home sales down, and keeping sales from bobbing back up in 2024. According to Goldman Sachs strategists, we can expect mortgage rates to stay high in 2024," with existing home sales to "decline to the lowest level since the early 1990s."
So far, the Fed's commitment to high interest rates has been doggedly persistent. Until that changes, most analysts say high mortgage rates will keep housing hard to deal with — for buyers and owners alike.
But real estate is local. What happens to the market in general isn't always what happens where you might be looking. And in some markets, concerned real estate companies just might want to give buyers a hand.
Supporting References
Fannie Mae, via Cision / PRNewswire: Mild Recession Remains Likeliest Outcome as Inflation and Labor Markets Cool (Sep. 18, 2023).
Ben Eisen and Andrew Ackerman for The Wall Street Journal, Dow Jones & Company, Inc.: The Mortgage Market Is So Bad Lenders Want Ex-Employees to Give Back Their Bonuses (Oct. 28, 2023; citing information from the Mortgage Bankers Association).
Lance Lambert for Fortune.com, via Yahoo Finance: Zillow Once Again Shifts Its 2024 Home Price Forecast. Here's Why (Sep. 20, 2023).
Lance Lambert on Twitter/X (Oct. 28, 2023).
Lance Lambert on Twitter/X (Oct. 29, 2023).
Jake Safane for CBS News: MoneyWatch – Mortgage Interest Rate Forecast for 2024: Everything Experts Think Will Happen (Oct. 11, 2023).
Katie McKellar for Deseret News, from Deseret News Publishing Company (Utah): Housing Market Predictions – Don't Expect Home Prices to Come Down, Goldman Sachs Says (Oct 25, 2023); and Housing Market Predictions – Mild Recession "Likeliest Outcome" in 2024, Fannie Mae Says (Sep. 20, 2023; citing the Fannie Mae National Housing Survey).
And as linked.
Photo credits: Jernej Furman (Focusonmore.com), licensed as CC BY-SA 2.0, via Flickr; Karolina Grabowska, via Pexels.