When A Million Renters Are Spending Most of Their Income on Rent…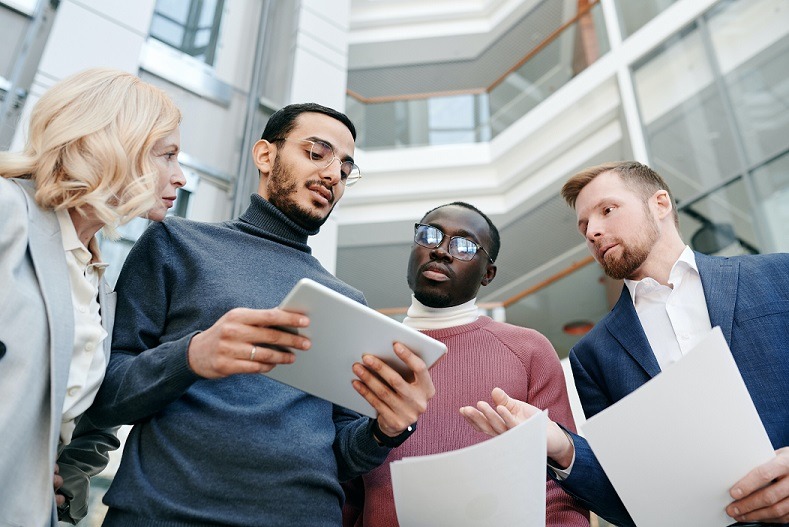 Affordable housing is in short supply. Yet everywhere we look, people need it. People are at risk of displacement in many areas, and inflation isn't helping.
A million of today's workers spend most of their income on rent. This situation makes it practically impossible for households to save money, get a mortgage, or ride out times of financial stress.
Public funding has not been enough. Some investors are approaching the challenge by setting up Real Estate Investment Trusts (REITs).
What It Means to Invest in a REIT
These trusts finance properties under special IRS laws requiring them to keep at least 75% of assets invested in the real estate sector. In addition, REITs must return at least 90% of their taxable income to investors, as dividends.
A social-purpose REIT is one subcategory of these investment trusts. A REIT can dedicate itself to making homes affordable while bringing positive returns for investors. This stands in contrast to most REITs, which focus on market-rate homes or commercial properties.
Affordable housing is a broad term, generally defined as homes that require residents to pay no more than 30% of their income to keep. Harvard research indicates that this is becoming a challenge for people at an ever-widening range of income levels.
Let's check out a few of the REITs designed to answer this challenge.
The Rise of the Social Purpose Rental REITs
The Housing Partnership Equity Trust was a trendsetting plan to attract private capital to keep rents fairly priced. Today, working with nonprofits in seven states, HPET ensures that thousands of people with modest incomes can live in inclusive communities. It chooses places with everything needed to set young residents up for success: safety, educational and career opportunities, nice shops with wholesome food, and plenty of social and recreational options. HPET selects properties that are also near Head Start academies, transit systems, community health clinics, and public parks.
HPET buys properties with Freddie Mac and Fannie Mae loans. The group taps into affordable housing tax breaks and subsidies to maintain critical workforce housing — a benefit to communities as well. It equips its rental homes with energy-efficient features. Sustainability, according to HPET, helps mitigate the risks of housing investments in a time of environmental disruption.
NexPoint Residential Trust is based in Dallas, and manages 39 properties in the southwestern and southeastern states. Focusing on lifestyle amenities for workforce housing, NexPoint buys and refurbishes multi-unit buildings. It renovates and restyles the common elements. Interior upgrades happen unit by unit, after any current resident moves. Residents have an average household income of $55,000, with their rents priced at 20 – 25% of that figure.
The typical NexPoint residence is a two- or three-level garden apartment in a hot career market, such as Greater Dallas, Phoenix, or Atlanta. During the Covid crisis, NexPoint offered its renters payment plans or connected them with rental assistance sources as needed. The company was able to weather the crisis and emerge in good shape, with no more than 2% of its households behind on rent.
Important note: REIT taxation for the individual can be complicated, unless the shareholder uses a tax-advantaged retirement account. If you plan to invest in REITs, speak with your accountant for advice that's tailored to your own situation.
Manufactured Home REITS
UMH Properties, Inc., with headquarters in Freehold, New Jersey, builds energy-efficient, three-bedroom homes with sheds and driveways, available for just $750 a month. It also sells its manufactured homes.
UMH formed a REIT to raise the funds that can give the model staying power in the face of some communities' resistance to manufactured home communities. In addition to New Jersey, UMH workforce housing properties can be found in New York, Pennsylvania, Maryland, Ohio, Indiana, Michigan, South Carolina, Alabama and Tennessee.
UMH has encapsulated the current need for investments in manufactured homes, explaining:
Affordable housing is one of the most pressing needs in our society. It is evident that the pandemic has disproportionately affected lower-income communities. The solution to the affordable housing crisis is to increase the housing supply. One of the best ways to do that is through professionally run manufactured home communities.
Sun Communities, Inc. also works in the manufactured housing area. Sun can sell you a home for $135K in an attractive community with plenty of amenities. Instead of saying affordable housing, Sun says attainable housing. It's a great term for the opportunity to buy in a time when so many markets are cost-prohibitive, and homeownership is declining dramatically. 
While some towns aren't keen on manufactured home communities, a company that replaces outdated infrastructure and adds value to a place is more likely to be welcomed into a local market. The Sun Communities homes have curb appeal, stylish interiors, social meeting areas, pools and playgrounds.
☛ In a pricey market, a manufactured home can be a path to homeownership. Learn more about mobile and manufactured homes.
Still, getting through the zoning hearings are some of the biggest growth constraints for manufactured housing REITs. Some investors might prefer REITs that weave their investments into the fabric of existing communities.
Crucial Intersection: Infrastructure and Housing Attainability
One of the great weavers is Avanath Capital Management. It's a Black-owned firm that maintains value-focused rental units in major U.S. metro areas. The group serves households with incomes of $30,000 to $80,000 — most of the rental housing market. The idea is to offer apartment communities that residents enjoy, while providing desirable returns for investors. The firm is cultivating multigenerational communities in Detroit, where it advocates for clean water and infrastructure upgrades.
Avanath's website is a treasure trove of news, and as we go to press, the focus is the infrastructure bills:
The Infrastructure Investment and Jobs Act (Approved in November 2021)

the $1.2 trillion infrastructure bill sets out, in part, to "invest in communities that have too often been left behind." If that sounds helpful to a REIT with social purpose, it is. The package allocates funds to public transit and commuting needs, to internet access, and to water quality. These are all needed for desirable workforce housing. Avanath Capital Management has had to use its funds for Wi-Fi workarounds in areas with weak broadband access, and welcomes the upgrades to come from the new law. Plus, Avanath typically invests in older parts of cities, where the pipes are old and lead in the water is a hazard. The Infrastructure Investment and Jobs Act supplies $15 billion for the replacement of lead pipes.
The "Build Back Better" Bill
A larger, "human" infrastructure bill — the Build Back Better bill — is poised to pass as we publish this article. It includes $150+ billion for value housing.
To be more specific, the bill sets aside money for rental assistance, and a Housing Trust Fund enabling the creation of designated low-income housing. The Community Restoration and Revitalization Fund will provide grants for which housing nonprofits can apply. The HOME Investment Partnerships will help fund important construction and repair work.
There is $5 billion for lead paint remediation and housing-related hazard mitigation. Tax credits are also part of the affordable housing provisions.
Social Purpose REITs Going Forward, Setting the Trend
At Deeds.com, we've noted that some housing markets are rolling out inclusionary zoning. In some markets, developers are incentivized to include certain percentages of workforce housing in their properties. Big REITs like Avalon Bay are getting into these markets. But social impact investing is really about elevating communities — not just stocks.
Social impact REITs offering investors regular returns without expecting renters spend more than 20%, give or take, of their earnings on rent. While the federal government is poised to provide historic housing support for those most in need, investments in the full spectrum of housing attainability will continue to be needed.
Supporting References
Internal Revenue Code: 26 U.S. Code § 856 – Definition of Real Estate Investment Trust.
Harvard University Joint Center for Housing Studies: State of the Nation's Housing Report (2020).
UMH Properties, Inc. Environmental, Social & Governance Report (2021).
Michele Lerner for REIT Magazine: REITs Are Helping to Bridge the Gap (Apr. 13, 2021).  
Michele Lerner for REIT Magazine: REITs Helping Address Demand for Affordable Housing (May 31, 2017).
Gail Kalinoski for Multi-Housing News: How the $1.2T Infrastructure Bill Impacts Multifamily (Nov. 10, 2021).
Lew Sichelman for Multi-Housing News: How Capital Can Cure Evictions Ills (Nov. 8, 2021).
Photo credit: Tiger Lily, via Pexels.