11 Pro Tips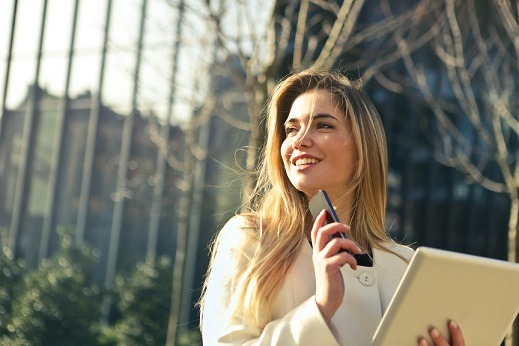 It's a tough real estate market out there. Sometimes, it has safety hazards, too. Buyers might not think too much about the heightened risks, but real estate professionals do.
Of course, real estate agents meet plenty of wonderful people when they show homes. Yet their job also carries personal safety risks. A survey by the National Association of REALTORS® suggests that four of every ten agents have feared for their safety on the job. And when real estate professionals say this, it's a sign that buyers should exercise situational awareness too.
Here, we take a look at what to look out for, and share 11 top tips used by experts.
As In Any Social Situation Among Strangers… Awareness Matters.
Real estate transactions are like other social interactions in which something of value is in play, and distracted or stressed-out people are involved. Crime risks do exist. Incidents range from the online stalking of agents, to targeted scams, to assaults. Armed robberies are not unheard of.
Tours, comings and goings, meetings at public and private buildings, files flying over coffee shop wi-fi connections — all are potential points of risk. When wrongdoers see real estate advertisements, some can't help but think of the money changing hands, unoccupied homes, and people making trips to places out of their element.
Buyers who work with professional agents may avoid risks and scams. Experienced agents are trained to spot red flags. But there are many more precautions to consider, and we'll look at some important ones now. Here they are:
Here Are 11 Safety Tips for Anyone Looking to Buy or Rent a Property.
All of these tips are given to professional agents, but they can be put to good use by home and apartment shoppers, too. Give the following list a read-through to heighten your awareness.
Pro Tip 1. Visit Properties in the Daytime.
You can always take a drive through the area to check them out after dusk. And avoid being the last visitor to leave an in-person tour. If you have to walk a distance to your vehicle, and the agent will be walking the same way, consider leaving together.
Pro Tip 2. Keep a Friend Posted.
Give your agent's name and number to someone you know well. It's a good idea to tell a trusted person when and where you're going to tour a home. This way, someone knows to check that all is well as you return from a great day of home hunting.
Pro Tip 3. Don't Send Private Details or Files Over Email.
Use a secure web portal. Even if you have VPN, remember that it doesn't encrypt emailed information.
Ignore emails requests for your personal and financial details. Financial companies do not ask for personal data by email. Avoid the temptation to click on warning notices, or download anything you did not request. You could be opening the door to malware if you click on something you didn't request or instructions for fixing a virus. Only download items from a known website you've visited at your own initiative.
Pro Tip 4. Charge Your Phone and Map Out Your Route Before You Go.
Know the address and make a mental map to your destination — as well as setting your GPS on a phone with a full charge. Double-check the address and the appointment with your agent. There are scams that target and modify listings, and faked open-house advertisements might look very real.
Pro Tip 5. Think About Safety as You Park Your Car.
Try to park in uncluttered, safe and visible locations that cannot be blocked by other cars. Check your surroundings before getting out of your vehicle and walking to the property. Don't leave valuables in plain sight inside your car. Lock your car. If you're using valet parking, separate your car key from the others so you don't hand over the keys to your home.
Pro Tip 6. When Touring, Avoid Oversharing.
When out visiting homes, avoid oversharing as you chat with others. Be protective of your home and work locations, travel plans and so forth.
Do use the agent's guest register to sign in. But if it's open to other visitors, treat your personal details carefully.
Pro Tip 7. Check Out Your Surroundings.
When entering a home for sale, pause to survey your surroundings. Notice who is around you. Use special care if visiting a single-unit property whose owners have already moved out. Online photos and tours showing a vacant home can attract attention from illegitimate guests.
Pro Tip 8. Don't Advertise the Departure From Your Current Home.
When you're vacating your own home, avoid leaving too many discarded items out for pickup at one time. It can be a signal to the world that you're in transition, and might be leaving the house unattended. Of course, have the mail forwarded. Shred papers containing account information or other private information.
Pro Tip 9. Avoid TMI (Too Much Information).
When you're moving into your new home, have the locks changed. You might need to arrange this with management if you're moving to a multi-unit property. It's a good idea to use your last name and not spell out your first name on your mailbox if applicable. Think about how much you really need to declare to the rest of the world.
Pro Tip 10. Watch for Financial Fraud.
Throughout this exciting time, keep close tabs on your accounts. Read any related mail or online updates. Affirmatively look for and review your billing statements. Check for any suspicious activity and report anything that's not right:
To report credit card fraud and stop future charges, call your credit card company's fraud line — assuming they didn't alert you first. There's a 60-day reporting window but you'll want to move quickly to stop the fraudsters in their tracks.
Consider calling the credit bureaus to freeze your credit, in case someone could make a move to open new lines of credit using your identity.
Report scams to the Federal Trade Commission online or call them at 1-877-382-4357.
And take the time to change your account passwords (all of them).
Pro Tip 11. Read Up on Closing Scams.
Everyone should learn the basics of closing scams. Closing scams now represent close to half of the total losses from cybercrime. And as the American Land Title Association says, when funds lost to wire fraud are hard to get back.
Stay Safe Out There.
What's the most important thing to know about safety? In the face of a recognized safety threat, the focus should be getting away from the danger and calling 911 for emergency assistance.
Some of this might seem a little alarmist, and we hope our readers never encounter safety issues when buying a house. Good preparation matters nonetheless. Home tours and purchases involve stress and excitement, and attention to many details. It's easy to forget the safety side.
Supporting References
The Colorado Association of REALTORS®: Safety Resources for REALTORS, Buyers and Sellers – 56 Safety Tips for REALTORS®.
Patrick Nelson for KOAA News 5 (Colorado Springs):  A Competitive Housing Market Can Pose Safety Concerns in the Pikes Peak Region (Oct. 08, 2021).
Photo credits: Andrea Piacquadio, via Pexels.