Deed fraud infects cities and counties all over the United States. This kind of fraud involves forging a deed, impersonating someone who holds a title to a home, or falsely authorizing a transfer of real estate ownership. It's essentially a home-stealing scheme.
Now, lawmakers are taking action to make life harder for deed thieves. In October 2022, U.S. Representative Emanuel Cleaver II of Missouri, along with Rep. Dwight Evans of Pennsylvania, introduced H.R. 9192, the Good Documentation and Enforcement of Estate Deeds Act. The Good DEED Act, for short.
What Could the Good DEED Act Do?
In the effort to stop "law-abiding Americans from getting ensnared in one of these nefarious schemes," Cleaver's newly introduced bill would enable the Department of Housing and Urban Development (HUD) to administer $10 million in annual grant money. Grants would fund organizations working to detect, avert, investigate, and prosecute deed fraud. Specifically, the fund would:
Help local police prevent deed crimes and track down deed criminals.
Shore up accessible legal help for impacted homeowners. At least 35% of the funding would go to offices that provide legal services.
Enhance the consequences for deed crimes. The law would direct the federal Sentencing Commission to publish guidelines that strengthen penalties for deed fraud convictions.
Have the Federal Bureau of Investigation create a new "deed fraud" crime classification. This provision would require FBI deed fraud information to appear in the U.S. Uniform Crime Reports.
Also, for the first time ever, this bill provides a federal definition of deed fraud.
How Could a Grant Recipient Use the Funds?
A grant recipient under the Good DEEDS Act could use money only for listed purposes. Specifically, these would include:
Deed fraud prevention, detection, investigation, and prosecution.
Training and education initiatives; information sharing and collaboration; research support for investigative policing; and payments for the necessary personnel.
Legal support for low-income homeowners who have been manipulated in deed fraud activities.
Monetary assistance for low-income homeowners who need to bring quiet title actions in court.
☛ A quiet title action is a court proceeding to determines the rightful title holder(s) of a parcel of real estate.
Could Deed Recorders Receive Grants?
A state or local jurisdiction with at least 200,000 people could apply for grants to support the integrity of deed records. To be eligible, the states would need to have laws directing notaries and recorders to maintain specific types of visuals and identity data. Generally, a state applying for the HUD grants would have to follow these rules:
The state would have to require in-person notaries who work with deeds, mortgages and mortgage satisfactions, purchase contracts, etc. to take fingerprints to include in their notary journal entries.
A notary who performs remote notarization using an electronic notary journal would have to record a facial photograph and a video of the signer during the act of signing. Data records would need to stay on file in an approved storage system for at least 10 years.
Grants would be available to help recording offices purchase information systems — including educational websites; public fraud alert systems; mapping technology; and equipment and software that lessens the risk of error of fraud by notaries.
Funds would target specific areas in need. Grant applications in places at high risk of deed fraud would receive the highest funding priority.
Why Do Homeowners Need Lawmakers' Help So Much?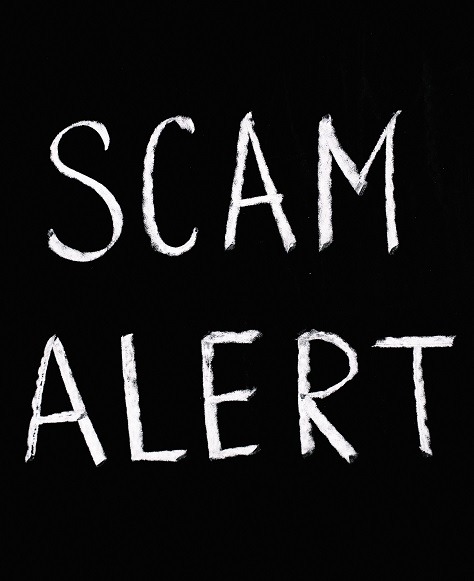 Deed fraud can be very hard to catch. Some wrongdoers forge and record deeds without the real homeowner's knowledge. Some deceive distressed or elderly homeowners to get them to hand deeds over, then record the deeds with the local county clerk's office.
Some people targeted by fraudsters lose their homes forever. And some of them pay, unfairly, for complicated legal work to try to get their titles back.
Rep. Dwight Evans of Pennsylvania points to another issue which causes a great deal of pain in Philadelphia and elsewhere. Homeowners and their families can face massive loss due to "tangled titles." These situations involve homes that were passed down in families, but without the process of proper deed transfers and recordings.
"Tangled titles" may involve:
Heirship property. In gentrifying neighborhoods, opportunists may try to take valuable properties through deed forgery.
Partition sales. Family homes are all too often taken in partition sales, caused by greedy developers or timber businesses that manipulate heirs and turn family members against each other.
People with modest incomes lack protection from these schemes, and shady developers know it. Tangled titles ruin inheritances. They also leave people without help after federally declared disasters.
☛ Not entitled? Here is how owners of heirship properties are deprived of the funding they should get after serious disasters.
Repetitive flooding and major storms are projected to impact millions of people in the coming decades. The least affluent among them often lack access to legal assistance.
So, the Good DEED Act, understood in its strongest light, will have two major kinds of benefits. It will provide funds and tools to head off and to prosecute deed thieves. It will also fund legal assistance groups, so they can support struggling people with tangled title cases. In best-case scenarios, people without clear titles can be properly named as title holders. Then, they can protect their homeownership and apply for benefits connected with their homes.
What's the Current Status of the Bill?
The bill has been formally introduced in Congress (in October 2022) by Rep. Cleaver and co-sponsor Rep. Evans. Emanuel Cleaver serves in the Financial Services Committee, and is the chair of its subcommittee on Housing, Community Development, and Insurance.
Also in October, Rep. Yvette Clarke of New York joined as a co-sponsor. In November 2022, a fourth sponsor backed the bill: Rep. Mary Gay Scanlon, who is from Pennsylvania, as Rep. Evans is.
The bill is now in the Committee on Financial Services and the Committee on the Judiciary for consideration. Chair Cleaver stated:
When Congress returns to session next month, I intend to push for quick action on the Good DEED Act so that we can immediately strengthen protections and begin tracking where and how these schemes are most frequently executed.
The next steps? The Good DEED Act needs to pass the House and the Senate. Then the president has to sign it into law. If the bill becomes law, it will allocate ten million dollars a year to deed fraud prevention for five years, beginning in 2023.
And Finally… Can This Law Work?
We shall see!
Assuming the bill passes, it'll get two years to prove itself. At that point, HUD will submit a report to both the Senate and the House on the grants. The report should pinpoint what actions work best in dealing with deed fraud. Congress will then be able to discern the law's effects, and understand how the targets of deed fraud can be best served.
Supporting References
House of Representatives, Press Release: Chairman Cleaver, Rep. Evans Introduce Legislation to Combat Deed Fraud, Protect Homeowners (Oct. 19, 2022). 
Congress.gov: H.R. 9192 – Good DEED Act. 117th Congress (2021-2022). Introduced in House on Oct. 18, 2022.
And as linked.
Photo credits: Paula Nardini and Anna Tarazevich, via Pexels.