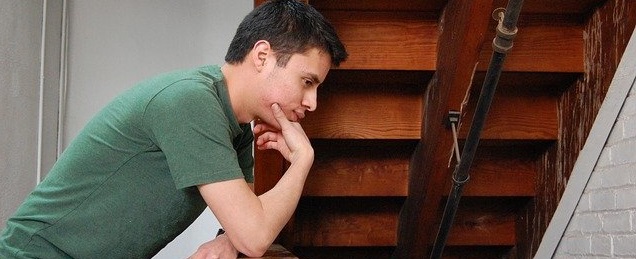 Hindsight is 20-20 vision. Homeowners learn something from each home they buy. Looking back, most homeowners can tell you what they did well — and a few things they could have done better. So, what can't-miss items need your attention before you buy?
We've said it before. There's no overstating the power of a great real estate agent and a diligent mortgage specialist. Their combined know-how can guide you through every step.
Still, you'll want to keep your own eyes open. Without further ado, here are 6 questions to ask yourself when preparing to buy a home.
1. Threshold Question: Are My Accounts in Shape to Buy This Home?
Buying a home can leave you cash-poor, which is not a great situation in an unsettled economy. Unless, perhaps, you are using a Veteran's Administration (VA) loan, you'll put down somewhere between 3.5% and 20% of the sales price. The mortgage interest rate is another part of your home cost. The terms you get depend on your financial profile, including your FICO® Score. Steady income matters, too. Lenders generally don't want the mortgage payment on your desired home (PTI: plus taxes and insurance — add homeowners' association dues if it's a condo) to be more than your monthly gross income.
Those are just the basics. Sometimes it's hard to know your financial limitations. That's why it can feel as though the loan screening process feels endless.
An effective way to cut out wasted time is to disclose every financial factor in your life up front to your mortgage specialist. A seasoned expert can usually tell you what won't fly with the lender. Because the lender is assessing everything that might signal a potential mortgage default, the process tells you a lot about where your financial risks are.
Consider your own inside knowledge about your plans, too. Ask whether future plans to move again could force you to sell before you build up a decent level of equity in your home.
2. Buying Power: Can I Boost My Financial Clout to Get What I Really Want?
Sure. You can do some things that people don't often mention. Here are a few quick tips you should know about before you buy:
Get assistance. Put your search engine to use. Research down payment assistance before you start the application process. (You might need to do some studying online in advance if you want a grant.)
Avoid new accounts and subscriptions. Don't open or close any credit lines — even subscription services — from 6 months before your loan application until you close on the house. (Break this rule if your mortgage expert says a specific new line of credit will diversify your credit profile, offsetting the impact of the credit inquiry.)
Stop spending. Well, keep your purchases under 30% of what your credit lines allow — the lower the better. (Visit all your credit line websites and be sure your payment details are updated and on auto-pay so no bills can fall through the cracks.)
Even if you land an impressive loan, it's best to buy modestly and keep a six-month cushion for living expenses and repairs. All this leads us gracefully into the buyer's Question #3.
3. Taking on Too Much: Can I Afford the Repairs?
One of the most frequently heard themes in the buyer's regret bingo is We got a fixer-upper and took on too much. And some buyers regret buying homes that they know they'll need to renovate to suit their purposes. The last thing a buyer — especially a first-time buyer — needs? Home improvement as a second job.
To avoid regrets, be sure your purchase agreement is contingent on a satisfactory inspection and appraisal. The home inspector must be licensed and insured…and really thorough. Vet that inspector for yourself. You're looking for certifications (bonus points for construction or engineering expertise), and a slew of five-star online reviews full of phrases like not rushed, thorough, and explained so I could understand.
Attend the home inspection, and focus keenly on large, expensive systems such as plumbing, the HVAC, and roofing. On large homes, it's worthwhile to pay for separate inspectors with experts in specific systems. Do tell the inspector if you plan to make upgrades, so you get actionable advice.
Seek adequate price concessions when the inspection report flags significant problems. Unless you're in a bidding war for a must-have house and prepared to infuse a lot of cash into it later (really?), be firm. Assume you'll need more repairs than you're able to spot before buying.
If the seller provides the repairs, be sure they're done right and up to code. Don't skip or rush the final walkthrough. The terms of your agreement should allow for withdrawing an offer after substantive problems are found.
Take your rights seriously now. Thank yourself later.
☛ Buying a fixer-upper? Follow the Scout's Motto and be prepared. Check out the Deeds.com guide to DIY Renovations and Everything You Wanted to Know (or Not) About Permits.
4. Pros and Condos: Do I Understand the HOA Tradeoff?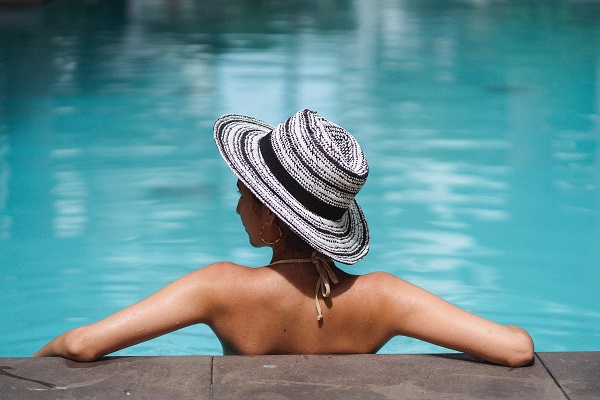 Many first-time buyers and professionals are choosing condos today. Condos have relatively low prices. They can be easy properties to sell. Their environmental footprints are modest. The amenities can be nice, and the owner doesn't have to deal with landscaping, roof issues or exterior maintenance.
Condo owners are free to paint and decorate their spaces to their liking, but know that painting and adorning the outside of the condo usually needs management's approval. And significant upgrades and repairs (generally, any changes that normally involve contractors) must be vetted in advance. Renting out a condo unit may be impossible, if the board has capped the allowable number of investor-owners. And there will be a large catalogue of rules (think: gardens, pets, visitors, parking, the hours for using the pool or doing your wash) — which the board can amend as they see fit. The monthly fees can rise, and the homeowners' association (HOA) might occasionally impose special assessments through the annual budget process. Then there's the impact residents can have on one another's day-to-day lives when they share walls and plumbing systems.
Some buyers "take the bitter with the better" and believe the pros outweigh the cons. Other buyers chafe at the HOA, which may be run by residents with no skills in property management. A lot depends on who is elected to these boards. To get a feel for how a particular condo property is doing, look deeper than their self-descriptions and gold stars. Consider attending a meeting or spending a day at the pool before buying. If the newsletter is online, read it. Speak with residents. Ask about the ordinary stuff: hygiene and safety; weather impacts; difference in construction or environment depending on a unit's location within the community; budgeting and social concerns. Online reviews often say very little about condos, as owners do not wish to cast a bad light on condos they may want to sell.
5. Title Matters: Should I Get the Owner's Title Policy?
Most first-time buyers don't consider an owner's title policy, even though they're buying title insurance for their lenders. Some people assume the lender's coverage is enough. Some will regret the assumption.
Here's what you need to know. You may buy an owner's policy for one payment of a few hundred dollars at settlement. It will cover the title as long as you own the home, and you are the named beneficiary. Should a claim related to a past owner arise out of the blue, even after your mortgage is paid off and out of the picture, your title insurance can cover the costs of title repair. Your policy can deal with a problems in the property description, access issues, improperly created documents, and many types of claims against your property.
Learn what protections are included before you buy. An extended or enhanced owner's title policy covers more items, such as survey mistakes, encroachments since the property was purchased, identity theft and scams.
☛ Prevent identity theft that can impact your ownership. Learn more about deed fraud here.
6. Situational Awareness Check: What's My Sense of the Home's Surroundings?
Last but not least among our top regret-busters? Study the surroundings before buying. Take pictures on your phone so you can go over anything you need to revisit later. Look for things like:
How your commute to work will feel, and its impact on the real cost of owning the home.
How well your internet connection will work.
Where you'll do your shopping and dining, and whether those places are nearby.
How the schools are rated. Even if you don't have children, the people who buy from you in the future might.
These days, a lot of preliminary scouting can be done online: location reviews and maps, transportation data, railroad tracks, airports and aircraft takeoff and landing paths, and flood risk rankings (which might or might not be accurate, so ask questions). Real estate sites are becoming treasure troves of facts and comparable values.
But then, physically experience the area on foot and by car. Check the local streets at rush hour, late night, and so on. Heavy traffic, loud hobbies and pets are not obvious all the time.
☛ Getting ready to buy a first home? Congrats! Don't miss our Tips for First-Time Home Buyers.
Buying the Right House Is More Important Than Ever
Often, first-time buyers focus on the process of getting a house. But there's so much more ahead. As work and home have merged in these digital, post-pandemic times, it's important to think clearly about how you'll experience living in your home.
There's a lot to be said for doing the upfront research it takes to pinpoint an attractive, desirable, well-maintained home.  We hope this anti-remorse checklist helps you find the right one!
Photo credits: SolGar and Armin Rimoldi, via Pixabay.