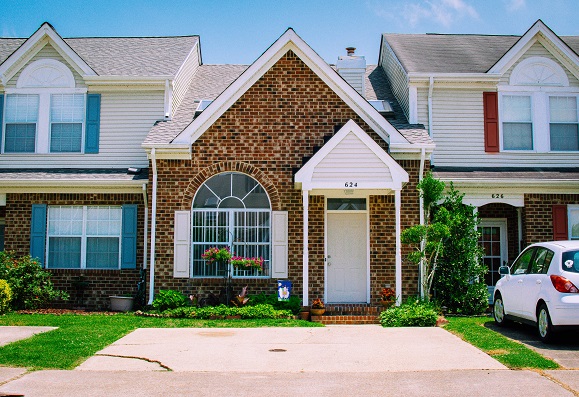 Thinking of buying a foreclosed home? The lower prices for foreclosures among the listings are certainly tempting! Even better, a lower price translates to lower property taxes. But given the potential pitfalls, will the deal be worthwhile?
Buyers' experiences vary widely. States vary, too, in laws and policies related to the way foreclosures are handled. That noted, here is a general planning guide to buying a home in foreclosure.
First, Note the Main Types of Foreclosure.
Banks open the foreclose process in two different ways, usually depending on whether the homeowner holds a mortgage or a deed of trust. To confirm, ask an official at your county courthouse which foreclosure process is followed in your area.
Nonjudicial Foreclosures
Common in states where the deed of trust is used in place of the mortgage, this type of foreclosure happens out of court. The deed of trust's power of sale clause authorizes the trustee to sell if the buyer cannot repay the loan. Rather than having to go through the courts, the lender can enlist a private company to hold the auction at the home itself or another accessible location.
In deed of trust states, the lender opens the non-judicial process by recording a Notice of Default. You have a specific time, such as California's three-month period, before the lender may publish a foreclosure sale schedule, plus the three weeks from the sale publication to the sale itself. Check the home's state law.
Judicial Foreclosures
A judicial process is a longer, costlier affair. The mortgage lender must seek a foreclosure order from a court, which authorizes an auction at the courthouse or online. With non-tax liens, the homeowner in judicial proceedings has rights. The whole process can span several months to a year or more.
If you're considering buying through a judicial sale, learn about owners' redemption rights. Depending on the law where the home is, or if the homeowner declares bankruptcy, the home can be redeemed from its owner even after your successful bid.
And be sure you know the process for resolving any liens that survive the judicial sale. Otherwise you may need to follow through with a quiet title action in the court. The court must clear title defects in order to ensure a buyer's full ownership rights.
Note: Depending on the redemption allowances set forth by state law, the deed can take months after a foreclosure to be transferred into a new buyer's name. For non-judicial foreclosures and tax liens, the transfer occurs immediately, or within a few days.
Buying an REO House Means the Bank Is the Seller.
What if no one makes the minimum bid at the auction? Then the bank buys the house back. The property now has a real estate owned (REO) title. REO properties also include those homes returned to banks that have accepted deeds in lieu of foreclosure.
REO homes appear not only on bank websites, but also on the major real estate websites. Yet there are some differences between an REO sale and a regular home sale. Having a bank as your seller instead of the person who lived in the home can cut both ways. A bank doesn't know the home like its resident did, and can't answer your questions about its history or give you important tips. Also, if the bank's broker is not highly motivated, or if the bank is inundated with foreclosures, your bid can take several months to process. That said, a bank holding onto a large REO inventory may be motivated to sell at a discount. And if you're able to offer a cash bid, you could get to closing within a month. (Often, REO buyers are experienced home flippers buying with cash.)
Generally, in an REO sale, the buyer will have the benefit of time — usually one to two weeks — to get an inspection done before signing the paperwork. And, as with most houses on the MLS, getting a mortgage is possible. Some banks even offer closing cost discounts for buyers who finance their purchases.
To prepare to bid on one or more of these homes, buyers should research the local market and the homes themselves, hire a great local agent, and obtain a lender's pre-approval. The buyer should also have a title search done, to uncover encumbrances and liens. It's vital to know if outstanding utility bills, homeowners' association fees, or various liens will be covered by the bank at closing, or if the buyer will be saddled with them.
On that note, expect transfer taxes and other obligations shift to the buyer if the home is being foreclosed by a government agency. Government agencies are exempt from taxes, as noted by Weichert. So, for example, the 2% transfer tax in Pennsylvania falls on the home's buyer. So do utility hookups, inspections, and other compliance costs. Details like this underscore the importance of hiring an experienced agent. A person planning to bid on real estate should avoid situations in which one broker has a dual role, assisting both buyer and seller.
Note: Because of the added risks in the foreclosure transaction, we recommend engaging an attorney to review and explain the offer document before you consider signing it. You also need to speak with your tax expert about the tax implications of buying a foreclosed home. And, as always, hire a real estate agent who is, by contract, working for you! A good agent can save the day by knowing what to do to get the home in shape for an appraisal. And an agent who is happy to communicate with the bank's broker may improve the deal you get.
☛ See more information from Deeds.com about a real estate agent's fiduciary duties to the buyer.
Successful Foreclosure Purchases Rely on Thorough Inspections.
Water and electricity could be shut off, so you might not be inspecting every element, but as far as possible, the home will need to be examined. If radiator heating, water, or both were shut off in the wintertime, did pipes burst? Are there a lot of old trees that could pose dangers, or tree roots in the sewer line? Any past floods in evidence? Signs of infestations? How long has it been since the HVAC system and the roof were installed? These are all serious repair items. A very good home inspector is needed to thoroughly examine the interior, and an architect and engineer should be enlisted to go over the home's structural condition.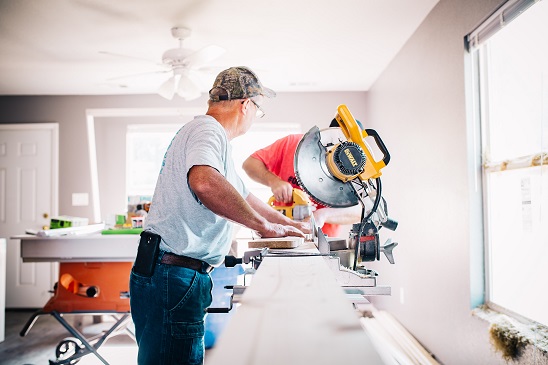 Some foreclosed homes are well maintained, and the bank may fix them up to meet local safety codes before selling them. Condos are usually in fairly good shape too. If there is a maintenance team onsite, at least the exterior should come to you in good condition. If you receive a condo without a warranty, though, be sure all major systems are up to your local code: anything connected to a gas line, the electrical systems and outlets, the heating and air conditioning units, and the plumbing.
Especially if it has weathered drawn-out judicial proceedings, a foreclosed home could need a lot of work. In the worst cases, homes are stripped of their fixtures and the inspection can even uncover vandalism. (Sometimes, no inspection is needed to see the vandalism, as in this unfortunate instance.) Serious damage found in the house could lead to a low appraisal, make the title uninsurable, and sink your loan approval.  
If you do make an offer on the house or condo, you can negotiate the price based on the condition of the home, and should. With a warranty or as-is, expect that each major repair you make will lead to another — and some might need construction permits. In other words, many foreclosures are much more resource-costly than they seem at first glance. Granted, if your efforts result in a high-value home, you can build strong equity in a relatively short time — although your property taxes will also rise.
☛ See more information from Deeds.com about how to find hidden defects and damage in a home.
Government-Backed Mortgages Are Available for Buying Foreclosed Homes.
You can get a conventional mortgage to buy a bank-owned home. Alternatively, for slightly higher interest rates, a government-backed mortgage could do the job. Here are some federal perks to know about:
Foreclosure shoppers may also hear about the 203(k) loan. In this loan model, government-backed "rehab mortgage insurance" gives private lending companies the confidence to extend mortgages to homes in need of major work. After an independent inspector verifies that the house qualifies, any necessary repairs are financed in the very same home loan. A limited 203(k) is available if no engineering or architectural plans are necessary for the renovation.
Taking the Plunge? Here Are a Few Final Words to the Wise.
If you're a first-time buyer, you're embarking on a new adventure already. A low-maintenance home probably makes the most sense. After all, when seasoned investors buy foreclosures, they can afford some built-in risk.
Moreover, as the California Courts observe, "Foreclosure law is very complicated…in part because the rules vary based on different situations." Helpfully, local and national legal aid agencies and reliable housing nonprofits exist with reliable information about the process. Inexperienced buyers are wise to seek out what they offer.
Unless you're exceptionally lucky, prepare to put substantial work and money into a foreclosed home over the first several years of ownership. That's why it's priced as it is. But at the end of the day, if you fall for the home, it might just be the perfect decision to buy it.
Photo credits: Micah Carlson and Annie Gray, via Unsplash.