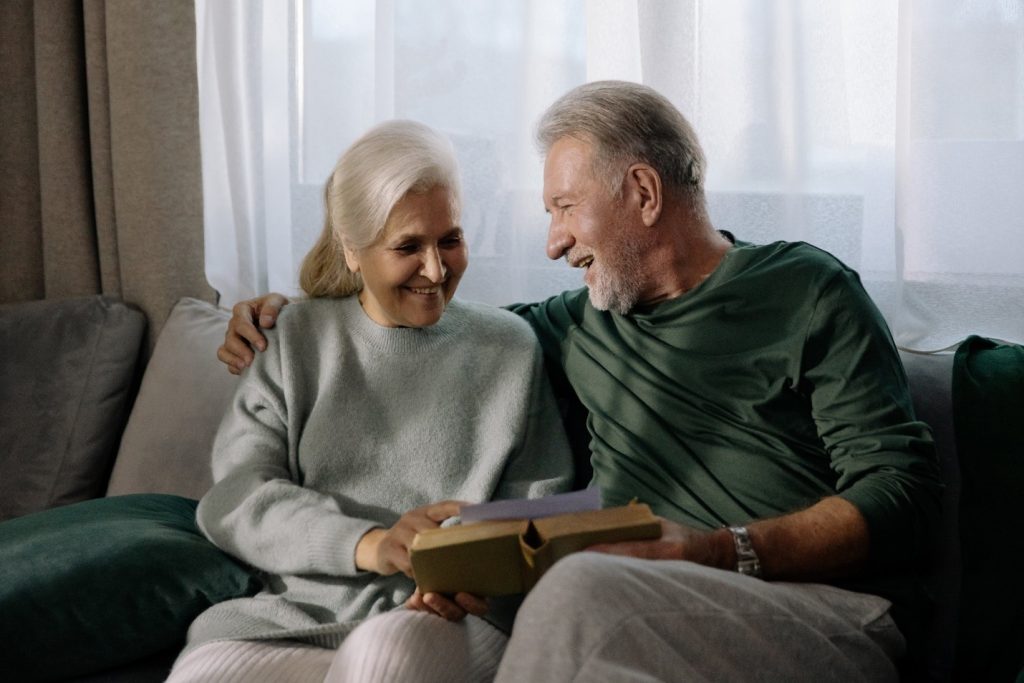 To transfer the deed or keep the deed? That is the question. And it tends to come up when retirement age approaches.
This phase of life often involves downsizing — to lower the household tax, insurance, and maintenance costs.
Paying off the home mortgage can net longtime owners enough to unlock some great options. Rent a nice space at a 55+ apartment property? Downsize? Explore life-plan properties? Or just stay home?
Let's sort out some basic issues and questions related to each of these alternatives.
The Case for Becoming a Renter at a 55+ Community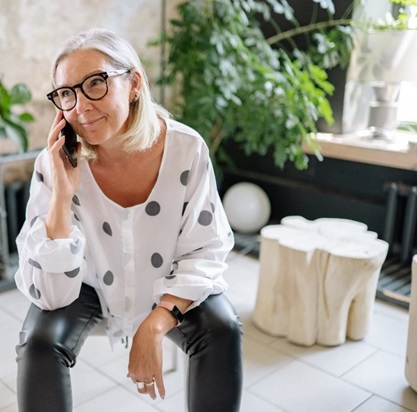 Renting in a 55+ community can make perfect sense. Especially for those keen on travel. Renting means someone else deals with plumbing and sewer issues, roof or HVAC replacements, and all other items that took up so much time, money, and attention back in those home owning days.
Can rent go up after you sign a lease? It can and usually does, once the term on the lease is up. Then again, homeowners' taxes, insurance costs, and association dues also go up. Homeownership isn't cheap! Standard maintenance subscriptions and upkeep are expensive, especially as the cost of personnel has risen so much in recent years. Given the likelihood of major appliances or systems to give out eventually, homeowners can easily be paying several thousand dollars on annual expenses.
If renting makes life simpler and more manageable, it's got quality-of-life appeal going for it. Renters need to choose carefully, though. Is there potential for the landlord to sell the property? The risk of a forced move later in life is no joke.
Some people opt to rent because they'd need a loan if they wanted to buy another home. With interest rates at a high point, buying is a non-starter for many seniors.
Finally, due diligence into the rules of renting is always a must. An over-55 community, unlike a standard condo community, obviously has age limits. Study the way the rules work to be sure they fit your lifestyle.
And if you're buying into a 55+ community, know how deed transfers and inheritances work at that property.
Check out how age-restricted communities impact your ownership.
The Case for Downsizing to a Condo or Townhome
Some people decide to steer clear of renting. Rents go up. And renting money goes to a landlord, not into home equity. Yet there are two sides to this story. It's not hard to sell a home at a profit these days, but it might be very hard to buy that next home. Across the United States, there's a shortage of modestly priced homes.
Some people just rule out renting from the get-go. Landlords, they point out, can be irresponsible and uncaring. And they can sell homes out from underneath their occupants at the least convenient times.
For the owner who downsizes, the equity coming out of the sale might be enough to pay for a condo or townhome for cash, avoiding today's high-interest home loans.
Real estate prices are in a lull in 2023. But over the long term, home values are expected to appreciate. 
But what about older adults who haven't accumulated enough equity to buy again? What if buying is out of the financial question? Some older adults pool their resources in order to co-own — vesting their ownership as tenants in common.
Buying together can be beneficial for seniors. It can create a mutual support system. New smart home technology is also helpful for older adults aiming to keep their independence for the duration if they can. Today's delivery and telehealth apps can help people live independently at home.
The introduction of ChatGPT has made smart homes smarter. Breakthroughs in artificial intelligence (AI) mean automation will be easier to run and better integrated than ever before.
The Case for Preparing for the Long-Term, With a Retirement Property
Some homeowners resolve to think well into the future, and put a deposit down on a retirement community. Perhaps they'd like to make sure they are making all their decisions for themselves, in advance. Seniors with adult children might do this to spare the kids from worrying about what might happen later on.
Note: Older homeowners need to protect their titles. They should take note of any undue pressure from other people. Once a quitclaim deed is signed over, so is the property.  
Active-adult or life-plan retirement properties charge buy-in fees and monthly dues (comparable to homeowners' association dues). maintenance fees. Everything is covered, including meals. Yet these plans, averaging nearly $4K a month across the country, are much more expensive than living at home as long as possible.
Giving up your deed to qualify for Medicaid? Read this first.
The Case for Just Staying Put
Do you like fixing things? Are you an avid gardener who enjoys outdoor work? If so, homeownership in retirement could be perfect for you.
As a homeowner, your living costs will remain relatively predictable. Especially if the home is not too old and all appliances and systems are well maintained.
Holding onto your home over time is cost-effective. Your fixed-rate mortgage is, of course, a huge advantage when the cost of borrowing money is rising. Granted, your property taxes can go up as home values rise. And yes, these taxes can weigh heavily on people with fixed incomes. But someone's paying for those taxes on a rental property too — the renter.
Property tax hikes can feel like the proverbial last straw. But there are new breaks out there – like these, geared for NJ, PA, and MD seniors.
Owners with children typically plan to stay put until they become empty-nesters. After that, they need to weigh the pros and cons of staying where they are or living in a new place. And if they move, is it best to buy immediately, or test the waters by renting? Planning to buy and hold five to seven years or more? If so, buying a home can pay off in equity.
And the Best Answer Is…It All Depends.
Whether you stay or move, buy or rent, quality-of-life factors should be top of mind. Do you have a home that's well designed for accessibility, or the ability to convert it? Is the area walkable? Is it near trains and buses? Are there arts and social events nearby?
The answer to the rent-or-buy question may depend on current mortgage rates, local markets, income available from retirement funds, and a whole host of factors that go into what makes each person happy. Wherever your decision takes you, we hope this discussion helps you develop a plan. The main thing — whether you're single or a couple — is to have a plan! Otherwise, others could have to plan for you.
Finally, please note that we offer this discussion for informational purposes only — not as financial advice. For advice on case-specific questions, set up a meeting with a financial professional.
Supporting References
Deeds.com: How Middle-Income Earners Considering Retirement Housing Get "Trapped in a Gap" (May 29, 2023).
Deeds.com: What Today's Senior Home Buyers Should Know (Aug. 26, 2022).
And as linked.
Photo credits: Cottonbro Studio and Yan Krukau, via Pexels.