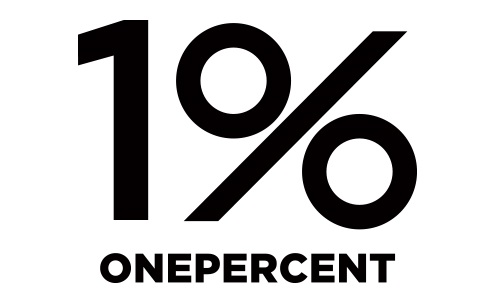 Interest on a 30-year mortgage has topped 7%, bringing rates up to levels not seen since 2002. And with the prices of homes as high as they are right now, it's harder to buy a home today than at any time in the past 40 years.
Prices will stay high because of demand for homes — that owners aren't selling. Owners don't want to jump back into today's market. No surprise there!
Meanwhile, those overwhelmed by rising rents find it hard to save enough for down payments. To draw potential buyers into a market like this, mortgage companies are creating incentives. Zillow Home Loans LLC, Rocket Mortgage®, and United Wholesale Mortgage are all advertising new, 1% down payment mortgages.
Zillow Home Loans Kicks Off a 1% Trend in Arizona
Zillow says eligible buyers can pay just 1% down on an Arizona home. Zillow will contribute 2% of the sale price to the buyer's closing costs, so the down payment becomes 3% — meeting the minimum required for loans backed by Fannie Mae and Freddie Mac.
For the buyer who can afford to put down 3%, Zillow's contribution brings the buyer's down payment up to 5%.
Zillow's mortgage revenue has fallen 17% from last year to now. The 1%-down offering is meant to rev up business. And who is the company targeting for this new option? It's looking for first-time buyers with 620+ FICO® scores, with modest incomes. To be eligible for this product, an applicant can't earn more than 80% of the median income in the home's location.
☛ Did you know? For every 15 applicants who get approved for mortgages, one gets rejected. And the reason is often the applicant's credit profile. Could there be help for people with thin credit histories? Yes… New Credit Score Models Are Coming.
These Zillow mortgage borrowers will have to take a homeownership course. And the offering is for primary residences only.
It's an effective jumpstart for eligible loan applicants. Zillow says the offer can reduce the time it takes to save up for a down payment from nearly three years (if the applicant needs to gather up the whole 3%) down to just 11 months.
So far, Zillow's 1%-down offer is only marketed to Arizona buyers. But wait! There's word of a similar offer in Florida…
1% Down Payment Mortgages Catch On in Florida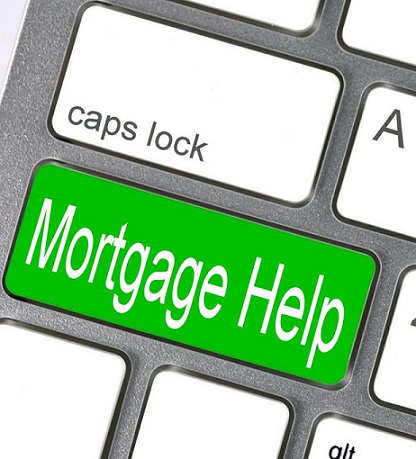 Major companies — Rocket Mortgage and United Wholesale Mortgage — have rolled out 1%-down offers for their own mortgages in Florida. Both companies will pitch in 2% of the minimum 3% down payment for a Fannie Mae HomeReady® mortgage or the Freddie Mac Home Possible® loan. Just 1% is left to the borrower to pay.
Rocket Mortgage calls its version ONE+. The ONE+ offering is not limited to first-time buyers. Even better, Rocket will also cover the customer's private mortgage insurance (PMI). This follows the unveiling of the Rocket Visa Signature Card with 5% cash rewards. Card holders can rack up $8,000 to put into a home purchase with a Rocket mortgage.
The ONE+ offering from Rocket requires the applicant to show a FICO® score of at least 620 and the property being purchased must be the borrower's primary home.
Then there's United Wholesale Mortgage, pointing Florida buyers to its Conventional 1% Down mortgage loan. When UWM kicked this off back in April, the idea was to cater to applicants who made under half of an area's median income. In light of Rocket making its version available to households earning up to 80% of the area income, United Wholesale expanded the reach of its version to match. United Wholesale caps its own contribution at $4K.
(A household is considered "low income" if it earns no more than 80% of a local median income. Learn more here about Florida housing affordability.)
So, just like the Arizona mortgages from Zillow Home Loans, these new offerings help Florida home buyers who earn no more than 80% of the area's median income get a loan backed by Fannie Mae or Freddie Mac.
Any Downsides to These Offers? Thinking About Risk Versus Reward
There is some risk involved with making a very low down payment in order to get a home. The less equity a buyer has in the home, the harder it gets for that owner to save a home from going under water in a drooping real estate market.
What a buyer needs to avoid is owing more on the home than the property value. So, risk could come if values drop in the markets where these low-down-payment loans are in play. Buyers who get in over their heads might be tempted to walk away from their homes in a serious market slump.
Lenders make an effort to head off that risk, though. They make sure borrowers jump through enough hoops to prove themselves as savers who can be expected to handle 30-year responsibilities. And most analysts don't expect serious slumps in the real estate market. U.S. housing demand is just too high.
Individual loan applicants should know that there are risks, discuss these risks with their mortgage specialists, and be clear on how they'll continue their earnings throughout the terms of their mortgages.
Wrapping It Up: Is Getting a 1% Down Payment Worth It?
Today's buyer can find conventional mortgages while gathering as little as 1% for a down payment. This is because mortgage companies need to attract more borrowers from the sidelines. This opens up new opportunities for today's renter who struggles to save up enough to buy.
We are not financial advisers and cannot give personalized financial advice. Yet we can point out that buying a home can be worth the struggle at 7% rates — given a certain mathematical fact. History tells us that homes appreciate at a rate (not guaranteed) of 7% a year. The ability to get a low-down-payment loan is a powerful way to get onto the homeowning ladder, for buyers who handle the opportunity with diligence and care. Because the market fluctuates in the short term, buyers should be prepared to own their homes for several years in order to reap the reward of equity-building.
We've reported here on just one incentive the big mortgage companies are floating. Offerings may change. Interest rates, too, are moving targets, subject to change. Hopeful buyers should be on the alert for updated loan products and offers.
Supporting References
News 4 Tucson: Zillow Home Loans Rolls Out New Down Payment for First-Time Buyers, via YouTube.com. 
Anna Bahney for the Cable News Network via CNN.com: Zillow to Offer a 1% Down Payment Loan Program (updated Aug. 25, 2023).
Phil Ganz for Make Florida Your Home (Coral Springs, Florida) via MakeFloridaYourHome.com: 1% Down Payment Mortgages in Florida – How it Works (Sep. 5, 2023).
Aarthi Swaminathan for Dow Jones Newswires via MarketWatch.com (operated by Dow Jones & Company, Inc.: The 1% Down Payment Is Here. Is It a Win-Win — Or Should Cash-Strapped Homebuyers Avoid It? (Sep. 12, 2023).
Deeds.com: Five Ways to Clear the Down Payment Hurdle (Feb 9, 2022).
And as linked.
Image credits: Wikimedia 1% logo, CC BY-SA 4.0; and Nick Youngson for AlphaStockImages.com, CC BY-SA 3.0, Picpedia.