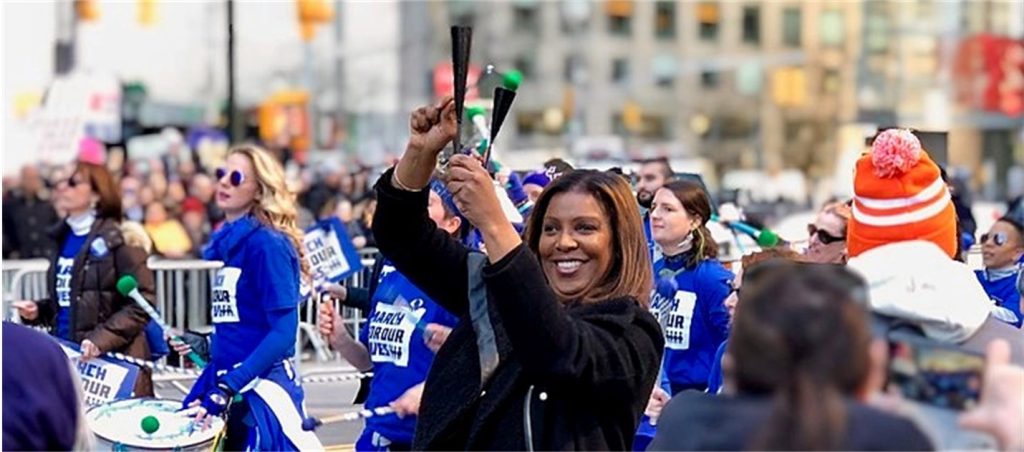 New York State Attorney General Letitia James is championing a cause near and dear to our hearts: safe and secure deeds.
On the last day of July 2023, the A.G. announced an indictment of a Long Island resident for deed theft. Joseph Makhani faces two counts of criminal possession of stolen property and one count of fraud.
Makhani allegedly filed forged deeds and related documents in order to take two Harlem brownstones. Makhani's state tax returns indicate that he got these homes for $10 a piece. The actual, combined value of the two buildings? More than $4.7 million.
This isn't just about property value. Lives were upended. As A.G. James declared, "The fear and confusion unleashed on New Yorkers when they learn their homes have been stolen out from under them is something no one should have to endure…"
Shell Game: Using Companies to Hold Ill-Gotten Deeds
Over the past decade, New York City residents have reported hundreds of fake deeds each year, mostly in Brooklyn and Queens. These "bad deeds" are notoriously difficult to undo. One reason? Quick resales to third parties. Another, related complication is the way swindlers use shell companies to take ownership of the properties.
Makhani faces charges of stealing the two brownstones more than a decade ago, using shell companies to shield his ill-gotten gains.
Brownstone #1: 107 W. 118th Street
Makhani has managed to take out multiple loans on this brownstone. He converted it into rentals, and has rented four units out — at $3K+ monthly per unit — for the past seven years. Makhani has assertively defended his position in court, saying his company has controlled this building continuously for more than a decade.
Before that, the deed belonged to Veronica Palmer, a former New York police officer who bought the property for $85,000 in 1985. After losing the deed, an elderly Veronica Palmer was seen collecting cans in the streets and wound up in a homeless shelter, The New York Post reported.
You'll recall that Makhani claimed for tax purposes to have bought this building for $10. In a mortgage application, though, Makhani falsely claimed to have bought it for $975,000.
Brownstone #2: 135 W. 131st Street
Here again, the alleged thief set up a shell company. This building was occupied. The renters received eviction notices from one of Makhani's shell companies. And when Makhani's rights to the building were challenged, he allegedly filed a forged deed to move the property into his company — a deed supposedly conveyed by the heirs of the building's last owner of record.
Eventually, Makhani faced a court judgment for neglecting the property. When Makhani walked away from the building, New York City foreclosed on it.
Makhani has pleaded not guilty to the stolen property and fraud charges. If convicted, he could be imprisoned in New York State for up to 25 years. Makhani, like all other defendants, is presumed innocent until found guilty in court.
Bad Deeds Won't Go Unpunished, the A.G. Signals
Deed theft happens whenever someone transfers a real estate deed to someone else without the voluntary and knowing consent from a home's legitimate owner. Attorney General James is stepping up efforts to confront the deed swindlers who do it. Here's a brief timeline so far:
January 2019: A.G. James obtains a conviction and sentencing in a Central Brooklyn deed theft case involving two homes.
January 2020: The A.G. opens the Homeowner Protection Program (HOPP). The program deals specifically with deed fraud.
February 2021: A.G. James announces an $800,000 grant to educate homeowners about deed theft.
December 2022: The A.G. indicts a group of co-defendants for allegedly taking three New York City homes out from under seniors and vulnerable families.
April 2023: A new bill is introduced to create the crime of deed theft. The goal? To facilitate prosecutions and remedies for the targets of real estate crimes. (Until this year, deed theft was not a specifically named crime in New York State.)
June 2023: The state legislature passes the bill to create the crime of deed theft. The new law gives the A.G. authority to prosecute the crime directly, without a referral.
Another change to look out for in New York involves the amount of time victims will get to discover a "bad deed" and deal with the perpetrator. The legislature is modifying the New York statute of limitations on these cases, so it will run eight years, not five.
New York Lawmakers Stand Up for Deed Theft Victims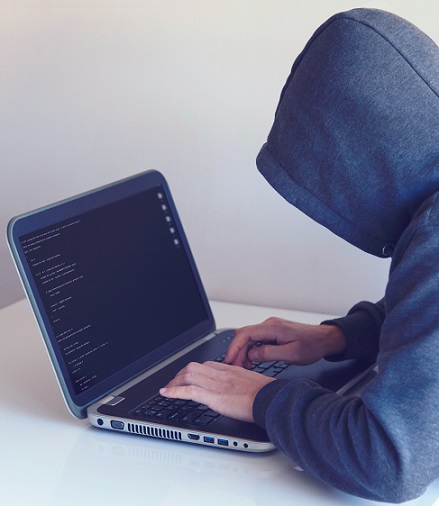 Two state lawmakers, NYC-based Brian Kavanagh and Helene Weinstein, worked with A.G. James to write new provisions to fortify New Yorkers who've lost their deeds to swindlers. Additional victim support measures include:
Placing "flags" on the records of properties that prosecutors suspect of being transferred by deed thieves — so that lenders, buyers, and insurers will all know that the deed is in dispute.
Breaching the good faith purchaser shield that has long protected parties who acquire properties from forgers and fraudsters. A deed theft victim should be able to recover the home — even if the perpetrator has conveyed the deed to a third party.
Pausing evictions for people like Veronica Palmer — people who can demonstrate that they might be victims of deed theft.
Expanding the Homeowner Equity Theft Prevention Act to allow cancellation of the sales of homes with active utility liens, not just homes in foreclosure or city tax lien sale proceedings. This could shield more homes from predatory investors and deed scammers.
Housing advocacy groups, such as the Center for NYC Neighborhoods and the Homeowner Stability Project at the City Bar Justice Center, are staunch supporters of the new anti-fraud provisions.
Deed Thieves of New York, Your Time Is Up
New York is one of the states playing a leadership role in creating modern protections for deed holders. Without these protections, especially in the internet era, it can be far too easy to take a deed, and far too difficult to make a victim whole again.
New York Attorney General Letitia James has made measurable strides in naming the specific crime: deed theft. And she is clearly following through.
"Shameless deed thieves like Joseph Makhani target vulnerable homeowners and steal their most valuable and personal asset," states the A.G. And she vows to continue leading the state's efforts to hold these people accountable.
Supporting References
Office of the New York State Attorney General Letitia James via AG.NY.gov: Press Release – Attorney General James Announces Indictment of Long Island Man For Deed Theft (Jul. 31, 2023).
Jesse O'Neill for the New York Post via NYPost.com: Real Estate Developer Indicted for Allegedly Stealing Multi-Million NYC Brownstones (NYP Holdings, Inc.; Aug. 1, 2023).
Samantha Maldonado and George Joseph for The City: Backed by State AG Letitia James, Lawmakers Introduce Bills to Combat Deed Theft (Apr. 27, 2023).
Deeds.com: "Deed Theft" Is a Crime, Says New York Legislature (Jul. 5, 2023).
Deeds.com: New York's Attorney General Gets Tougher on Deed Thieves (May 17, 2023).
Deeds.com: In the News: Struggling and Elderly Homeowners Targeted by Deed Fakery (Mar. 13, 2023).
And as linked.
Photo credits: Er-nay via Wikimedia Commons (CC BY-SA 4.0 Int'l), and Nikita Belokhonov, via Pexels.