Shooting the Rapids of Change
Machine learning, notably encompassing artificial intelligence (AI), is rapidly changing the mortgage process. For many people whose credit ratings have prevented them from buying in the past, AI will be life-changing. And the change is coming soon.
A New Credit Assessment Tool — And It's Already Going Mainstream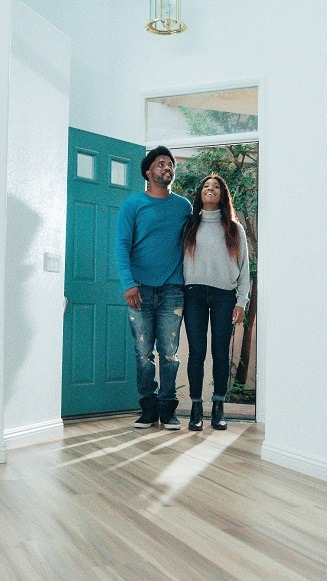 Check Freddie Mac's career postings, and you'll see that it's looking for expertise in machine learning, to help assess mortgage applicants' credit profiles. Meanwhile, United Wholesale Mortgage seeks "a highly motivated and passionate innovator to join our machine learning team."
Why is machine learning a pressing need for these mortgage groups? It will allow them to approve more people, thereby issuing more loan products.
The surer they are that a borrower will pay back the borrowed funds, the more easily underwriters can approve loans. A person might be an excellent candidate for a loan, yet be hard for the traditional underwriting system to accept, simply because of a nontraditional employment or income profile. Machine learning offers proven ways to find excellent candidates based on a better understanding of their whole financial picture. This is great news for the self-employed, for renters who faithfully pay their rent every month, for gig workers, and for lower-income mortgage applicants. AI models, in the words of Pete Carroll at CoreLogic, "are more subtle, responsive and accurate for low-to-moderate income, or LMI, people."
This means more applicants who are able and willing to borrow responsibly will qualify for mortgages they can afford — loans at fair and reasonable interest rates. Artificial intelligence recognizes these responsible applicants, and the software gives lenders an efficient way to recognize them too.
As it accounts for many variables — not just debt-to-income ratios and three-digit scores — AI can chip away at racial and gender-based barriers to loans.
In October 2021, the National Housing Conference hosted a panel discussion on how machine learning might safely make underwriting more inclusive. Participants from the National Fair Housing Alliance, Rocket Mortgage, VantageScore Solutions and the Fair Isaac Corporation (FICO) and others noted that minorities will actually form the majority of new households over the next two decades. And they agreed on the need for fairer risk assessment to increase racial and gender equity in mortgage lending.
Plus, emerging AI models will no longer be a mystery to the applicants who have to rely on their results. Applicants will be able to understand the inputs and how they can expand their opportunities.
☛ Thinking of buying a house? See our guide to the Facts on Credit Scores—and How to Improve Yours.
Upstart Update: New Hope for the "Missing Million" Mortgage Applicants
David Girouard, CEO of the lending tech company Upstart®, observes that home loans make up the biggest lending category for ordinary people. This is why transforming the mortgage industry can transform lives.
Why is mortgage access so challenging? The 2008 U.S. financial crisis resulted from the risks created by lenders offering subprime loans. After the crisis, lending rules were tightened up. In 2012, a million fewer mortgage loans were issued than in 2001.
Girouard talks about this as the case of the "missing million" because responsible people were locked out of homeownership by the rigid criteria that threw up barriers to affordable mortgages. Girouard's company plans to attract new borrowers by introducing a home loan product in late 2022.
Girouard's point is compelling. Moreover, a "missing million" could be quite a conservative count. Phil Bracken, managing director for VantageScore Solutions, says AI can provide credit scores for 37 million people nationwide who cannot be conventionally scored. As many as 13 million could receive 620+ scores, so a large number of people could potentially get on track for home loans.
Upstart partners with credit unions and banks. It works with its own AI system, and does not rely on FICO® or the VantageScore® to screen eligible borrowers. Most of the current (personal loan) borrowers Upstart green-lights for lenders' approval are from underserved communities, and the company says it's working on the development of ever-more inclusive systems.
Making the Application Process Easier, Faster, and More Accurate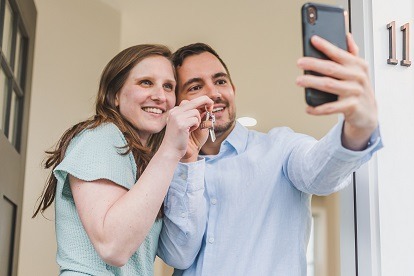 Machine learning can do more mundane things too — everyday things that can help speed a home buyer's journey to the closing table. Take Roostify's new Document Intelligence Service, for example.
San Francisco-based Roostify, a lending tech company, has designed a method for processing all the information required for loan applications. The service scans and sorts pay stubs, W2s, proof of income and assets, tax forms, and so forth. It pulls out the key data. Then it connects the submitted information with the underwriting requirements and flags any issues.
Notably, Roostify earned the Google Cloud Technology Partner of the Year Award for 2020, for applying machine learning to mortgage underwriting and speeding up the whole lending process. The service was developed on Google Cloud so any mortgage financing group can use it, whether or not they have a partnership with Roostify. According to Google, machine learning offers ways to reduce the costs of the underwriting phase, helping lenders and borrowers alike.
☛ Interested in how AI can help us know more property? Explore 6 Life-Changing Ways AI Is Changing Real Estate.
Expanding the Pool of Mortgage Borrowers — Fairly and Responsibly
Machine learning, including the analyses done through artificial intelligence, can expand the pool of homeowners responsibly. It shows potential to deal with the stubborn problem of racial and gender bias in the credit world.
In the mid-term future, machine learning tools are poised to empower a large class of renters to become buyers if they so choose. It's an important option to have, given that homeownership is a key wealth-building strategy in our society.
Please note that Deeds.com has no connection to any individual, agency or company discussed in this article, and receives no form of payment for links. We are happy to provide our readers information and updates that may enhance everyone's understanding of policy, evolving practices, and practical options in the world of property ownership. Thank you for reading!
Supporting References
FreddieMac.com: Quantitative Analytics Senior Quantitative Analytics & Data Job Id JR4468 (Nov. 1, 2021).
LinkedIn.com: United Wholesale Mortgage Hiring Machine Learning Developer (listing number 2779997272; dated Oct. 30, 2021).
Relman Colfax: Fair Lending Monitorship of Upstart Network's Lending Model, Second Report (PDF; Nov. 10, 2021), under agreement by the NAACP Legal Defense and Educational Fund, the Student Borrower Protection Center, and Upstart Network, Inc.
Upstart Network, Inc.: Third Quarter 2021 Earnings Conference Call (Nov. 9, 2021).
Alissa Coram for Investor's Business Daily: Upstart CEO Talks Outlook, Growth Drivers in AI Lending as UPST Stock Takes Hit (Nov. 10, 2021).
U.S. Department of Housing and Urban Development, Office of Policy Development and Research: Using Artificial Intelligence to Promote Equity in Home Mortgage Access (Nov. 9, 2021).  
BusinessWire.com: Roostify Launches AI-Enabled Mortgage Document Intelligence Service (Oct. 18, 2021).
Peter Carroll for CoreLogic.com: How Do Technology Innovations Play a Role in Closing the Affordable Lending Gap? (Nov. 11, 2021).
Roostify, via PR Newswire: Roostify Named 2020 Google Cloud Technology Partner of the Year for AI and Machine Learning (Jul. 20, 2021).
Photo credits: This Is Engineering, RODNAE Productions, and Kindel Media, via Pexels.