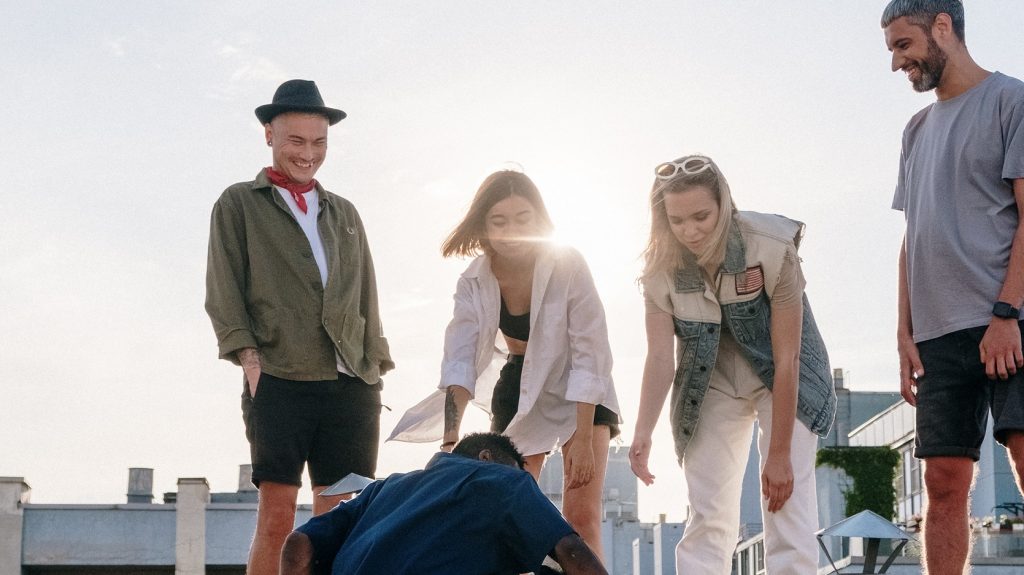 Can developers take a property with a shuttered restaurant, or a school, and turn it into housing for people who need it? Of course they can. Here are two projects going on right now that could inspire affordability in the priciest of U.S. cities.
California Dreaming, But How Much Is It?
If any place needs affordable housing, it's Southern California. Check out the numbers:
The Bay Area
People need to prove they're earning a quarter of a million dollars annually to make a home purchase in the Bay Area: in and around San Francisco, Oakland, and Berkeley. That's double what the median household earns. So, why would the income threshold for most mortgages be so high? Because the median freestanding house costs $1.4 million. The average cost of owning a house with a mortgage in the Bay Area is a whopping $5,800 a month.
The Santa Clara Valley
Then there's the real estate market in San José, where development is influenced by the likes of Google. It's the most expensive real estate in the country. In and around San José and the rest of the Santa Clara Valley, buyers had better earn well over $300K annually to get the typical freestanding house, which now goes for close to $2 million. Owners will need to budget $7,700 monthly for their housing costs. Again, that's at least double what the typical local household can afford.
San José Planners Get Creative to Produce Housing
Do you know the way to San José? There's a more pressing question today. If you got there, could you afford to stay? Priced out of opportunities, people in this area have lately been forced to find their way elsewhere.
People who earn $115,000 can afford a freestanding home in Austin. In Portland, Oregon, they can swing it if they make just over $100K. A buyer with an $84K income can get a mortgage in Las Vegas. But what about ordinary workers who are the core of a city's economy? What about, say, someone who works in a restaurant?
Funny we should ask. In place of a shuttered San José restaurant, 270 affordable homes should soon be built.
Pandemic-related setbacks closed the once-popular restaurant in 2020. Developers bought the property on Blossom Hill Road in July 2022, according to documents filed with the recorder of deeds in Santa Clara County.
The county records also show that developers have borrowed more than $9 million from Century Housing of Culver City, California. The nonprofit approves loans for affordable housing.
The proposed development? Seven floors of deed-restricted apartments. The result will be 270 forever-affordable homes. It's a major milestone for San José.
☛ In San José, 94% of residential real estate is zoned as single-unit only. California's Senate Bill 9 will change this. The new law lets property owners increase high-density housing to help ease the shortage.
Denver: Sky-High Market Falls to Earth
In Denver, home prices are tumbling from their mountain highs. The Denver Post, citing the latest statistics from the Denver Metro Association of Realtors, says the number of homes sold is down about 32% year-over-year, while the housing inventory is rising.
Real estate prices are cooling in Denver and other popular markets. But that doesn't magically make housing affordable. Mortgage rates for 30-year loans have gone up significantly, year-over-year. Incomes are rising, but nowhere near as fast as real estate and interest rates have gone up. Yes, prices are starting to come down in Denver and elsewhere — but they're still higher than last year's prices.
The median purchase price in the Denver area for a freestanding home is $650K. Condos and townhouses sell for just over $400K. And even though inventory has increased this summer, it's under half of what the market could offer pre-pandemic.
In short, while the market is easing up in Denver, affordability is hard to come by. One of the questions this raises is how students can possibly afford to live in Denver.
Urban Land Conservancy Takes Over College Campus in Denver
The Urban Land Conservancy (ULC) buys real estate to convert to property that works for the public good. Recently, in collaboration with Denver Public Schools and the Denver Housing Authority, ULC bought the former Denver campus of Johnson & Wales University.
It has a new name: Mosaic Community Campus.
The new name was chosen from dozens of submissions reviewed by a committee of students and representatives from local nonprofits. Advice came from historic preservation groups and librarians.
So, what is Mosaic Community Campus? It's now an exciting space for "quality education, economic development, and affordable living opportunities." It's home to playgrounds, a food kitchen network, and a small business hub. Denver School of the Arts is hosting students on the Mosaic Campus, meeting the educational needs of previously underserved communities.
And six college dorms are becoming affordable housing units, with some dedicated to households eligible for low-income housing tax credits. ULC calls tax credits "tried-and-true critical resources for creating affordable housing."
Affordable Housing Is Top of Mind in Colorado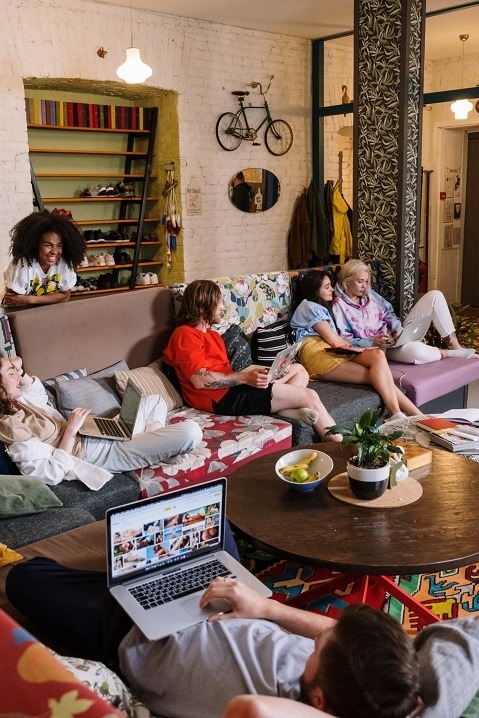 Numerous affordable housing bills became Colorado laws in 2022. The state is working on the "missing middle"— people with average incomes who can't afford to buy. Colorado offers grants and loans to small businesses involved in the development of manufactured homes. The state is also helping real estate buyers who establish mobile home parks.
☛ Here is some information to help you start your journey if you are interested in buying a mobile home.
Additionally, the state has allocated $40 million for its Infrastructure and Strong Communities Grant initiative. This rewards local governments for upzoning, specifically to build affordable housing units.
So far, Colorado stands as a successful model for funding and growing affordable housing communities. Since 2014, ULC reports, the state has benefited its residents with more than 8,000 affordable homes.
More Inspiration Needed!
More work has yet to be done. About a quarter of Colorado households are having to pay more than half their monthly incomes on rent. This suggests a need for innovative and varied ideas. ULC is recommending a State Housing Plan to guide Colorado's ongoing progress.
Economic interruptions related to the pandemic hurt people with modest incomes most. In Colorado and nationwide, people's need to buy homes is more urgent than ever. We can all help by supporting pro-affordability measures at the local level.
Supporting References
George Avalos for the Bay Area News Group, via MercuryNews.com: San Jose Restaurant Replacement Project Moves Forward With Realty Deal (Jul. 28, 2022).
George Avalos for the Bay Area News Group, via SiliconValley.com: Google Makes Headway to Resolve Lawsuit Over Downtown San José Village (Aug. 10, 2022).
Ethan Varian for Bay Area News Group, via MercuryNews.com: Here's How Much You Need to Earn to Buy a Home in the Bay Area (Aug. 9, 2022).
Aldo Svaldi for The Denver Post: Metro Denver's Housing Market Starting Second Half of Year on a Cold Note (Aug. 3, 2022).
Amelia Wiygul for the Urban Land Conservancy: Former Johnson & Wales University Is Officially Renamed "Mosaic Community Campus" (Jul. 5, 2022).
Amelia Wiygul for the Urban Land Conservancy: Policy Corner – 2022 Was a Big Legislative Year for Affordable Housing. What's Next? (Jul. 6, 2022).
And as linked.
Photo credits: cottonbro, via Pexels.