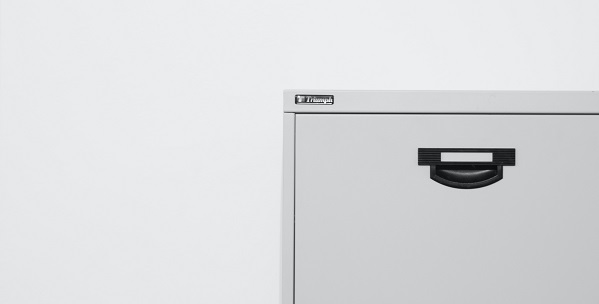 The notary seal and signature make the transfer of a home official. A notary readies the property deed for recording with the county for all the world to see.
Notarizing a document means witnessing a signature, and verifying that the right person signed a document, knowingly and voluntarily. Yet bad actors can, and often do, turn up at the recorder's office with bad deeds, wrecking the rightful homeowners' lives. The notary system is vulnerable. Is it obsolete?
Consider a squatter in San Antonio who, in 2019, faked a notary seal to "verify" the signatures of a long-dead couple. The point of this was to file a fraudulent general warranty deed and thereby sell the property to an investor. The squatter botched not just one but both of the deceased owners' names — but also got away with filing a corrective deed for the property.
Sometimes, abuse happens right under the notaries' noses. In a September 2019 article in The National Notary magazine titled Loose Notary Seals Sink Deals, Michael Closen writes about the ease with which a notary's tools, if not properly kept in locked drawers or filing cabinets, are deliberately misused in office settings. Lawyers or co-workers can just grab and use notaries' seals and journals. Seals that have expired sometimes show in thrift shops, or in online marketplaces. An expired seal is attractive to a fraudster who knows how to fake signatures and backdate documents.
Moreover, notaries themselves are only human. They can fail to fail to detect fakes when checking document signers' ID cards.
Three Technologies: eRecording, eNotarization, and Remote Online Notarization
Today's electronic notarization and recording technology deters fraud. Someone trying to manipulate the technology would leave a digital footprint that was never a factor in the traditional method. If some aspect of the document authentication process is challenged later, every facet of the verification and recording can now be digitally traced.
The coronavirus pandemic served as a catalyst for a quick shift to three remote technologies in many states, counties, and cities. The immediate pain point was the inconvenience of doing business during health-related shutdowns. In March 2020, people were having trouble contacting deed recorders and completing transactions. And they asked: Why can't the signing and recording of paperwork be done from anywhere?
They can be, where electronic and remote notarizations become accepted practices. And they will become accepted, when they are understood as safe and secure.
Popping Up Everywhere: eRecording
As we've reported previously, Cook County, Illinois led the pack, proving the feasibility of remote deed recording. In March 2020, it issued an announcement that deed recording would continue despite physical office closures. Settlement agents could file legal instruments that follow the county guidelines by way of eRecording. Taking a similar tack, Sarasota County deployed eRecording for deeds and other real estate documents. And so on. Very soon, this will be standard. In 2020, Kentucky joined 48 other states and adopted eRecording for real estate documents. (Vermont was the last holdout.)
A More Gradual Entrance: eNotarization and Remote Online Notarization
Recording is one thing; notarization is another. There are two types of electronic notarization:
Electronic notarization: Jurisdictions are adopting the eSigning feature, by which deeds or other real estate documents are signed on an electronic device, with the notary present in person to attach an electronic seal. Tamper-resistant eNotarization seals digitally flag attempts at fraud.
Remote online notarization: Notarization from a distance, using a webcam to record the notarial act, is now a reality, although it's taking longer to catch on. Traditionally, notaries have believed that face-to-face meetings are essential to an authentic verification of the signer's identity. With remote notarization platforms, a document's signers will be asked to undergo credential analysis and other processes, such as fielding a series of personal questions to prove who they are, using the remote identification process known as Knowledge Based Authentication, or KBA. To be verified, the signer could have to choose one out of five possible balances that matches their mortgage debt, or a former address.
The industry has many questions. Can remote online notarization (RON) take the place of face-to-face meetings? Will the platforms be fraud-resistant? Will underwriters who today demand ink signatures and physical notary stamps be assured of the safety and security of remote notarizations?
There is also the matter of uniformity. Will all states accept these authentications? One of the major concerns underwriters and title companies have had is the different approaches that various states have taken when regulating RON at the state level. These questions are now finally being answered at the federal level.
How State and Federal Law Are Updating the Notary System
Guided by the belief that technology could better serve people conveying their homes, New Jersey and Pennsylvania lawmakers want their states to adopt a new norm, in which the counties and cities use RON — as well as eRecording and eNotarization — so that fully remote closings can happen. A growing number of states facilitate remote online notarizations using audio-visual conferencing technology; and now, Fannie Mae and Freddie Mac are creating standards for the use of RON. We can expect lawyers, title companies, and their customers across the country to follow suit.
In March 2020, the Securing and Enabling Commerce Using Remote and Electronic Notarization Act (Senate Bill 3533 / House Bill 6364, the "SECURE Act") was introduced to standardize both eNotarizations and audio-visual RON for documents affecting interstate commerce.
Assuming this federal law is enacted, all U.S. notaries will be able to accept remote notarizations using tamper-resistant technology. With a federal law, the industry will finally have uniform rules and standards to ensure authenticity of documents and prevent deed fraud. The Mortgage Industry Standards Maintenance Organization is ready. The group has issued a directory of remote notarization providers, calling RON "one important tool" to support convenience and security alike.
Remote Notarization as a Key Aspect of Tomorrow's Digital Real Estate Market
Will tomorrow's buyers and sellers handle their full real estate transactions from the comfort of their homes? The signs are here: the day is coming. The benefits in convenience and control over the process appeal to the new generations of homebuyer.
Meanwhile, the industry and lawmakers are working on the standards we need to have confidence in a modernized system. Can they do it? Inevitably, they will, and the notary system will be much better for it. Think back to those notary tools left out of the locked file cabinet, sitting in the open on the notary's desk. Now, consider the scenario in states where RON is already standard practice. Here's what happens in the modernized system. Some of these details are explained in the National Notary Bulletin:
The notary must permanently keep both the journal and the webcam recording in a tamper-resistant file.
The notaries must also keep a backup file for these materials.
The materials must be held securely by the notary in a password-protected format, using automatic sign-off feature in idle time.
The notary has to use an encrypted system, and open files after using multi-factor authentication.
There is no way to alter the entries made in the notary's journal.
Interested in knowing more about the status of electronic recording and notarizations where your home is? Helpfully, the National Notary Association is keeping track.
Photo credit: Adam Birkett, via Unsplash.