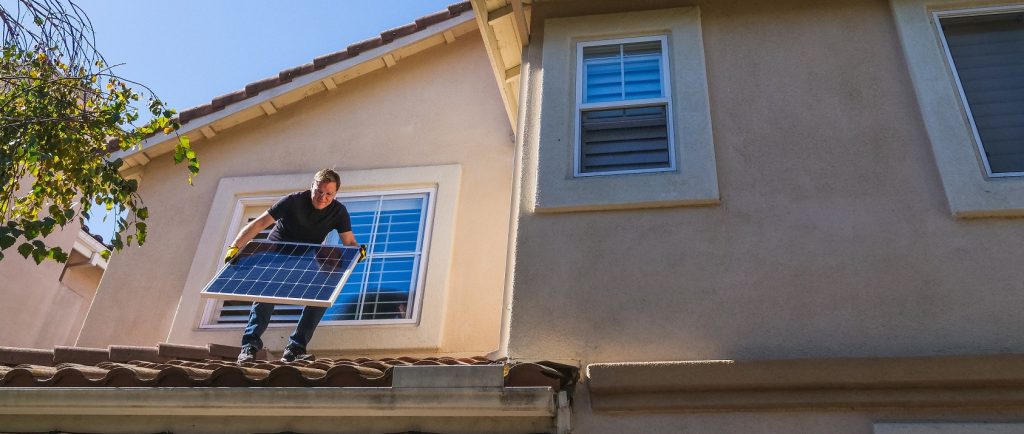 You have big plans for your home. You might have a native garden in mind. Or your plans might involve putting a little cottage in back of the main house. Maybe it's a solar system you want. Or maybe it's a simple, rustic fence. Perhaps you're keen to start a home-based business, or offer space to college students.
But what happens if your best-laid plans collide with your town's zoning rules?
That doesn't mean you've hit a wall. A deviation from the rules might be OK — with permission. Often, this means requesting a variance. Without further ado, here are a few practical things to know about variances.
The Nuts and Bolts of Variances
Zoning helps keep property useful, well-ordered, and valuable. It promotes safety, by setting back buildings from roadways. It can also be an obstacle for homeowners, and an encumbrance on property rights.
Your local zoning authority has a procedure to allow variances for homeowners whose plans deviate from local zoning. If you decide to request a waiver of the rules, you might be starting off with a variance letter. An attorney can write it on your behalf. It should explain:
The zoning rule at issue.
What you hope to do on your property.
The benefit of your plans (this could mean a rise in the property value, a lower environmental impact, etc.)
As an example, imagine something you want to install or build is ruled out by local setback standards. (Each town has its own rules that declare how far any improvement must be from the neighboring properties, or from the road.) So, you'll need a variance for the relevant side of your property.
In your request, you'll explain what you might tear down, and what you want to install. You'll state the setback rule and precisely how much your plans need to vary from the rule.
Getting to Yes: The Approval Process
Zoning is a community affair. The local zoning officials have notification procedures, so that others who live near you will know what they could need to expect. Public notice typically takes several forms:
The publication of an official announcement in the newspaper that prints legal notices.
Signs on the property at issue.
Notification on a local government website.
Then comes the hearing. A property owner must lay out the rationale for requesting exceptions from the zoning ordinances. In rezoning hearings:
The homeowners set forth the needs for rezoning. A case for rezoning includes the benefits of the requested variance, and the hardship imposed on the homeowner by the current rules.
People with an interest in the outcome can raise objections against requested zoning variances.
The board weighs all the pros and cons, and the homeowners' stated needs and rationales, against factors that support the zoning rules. The board often looks for past cases in which similar requests have been approved or denied.
Then a planning commission votes on the request, and will either approve or reject the homeowners' applications. Homeowners whose requests are turned down receive the board's written response. They might be able to submit an appeal.
Does a Variance Change the Title?
If a variance is approved and the owner uses it, it is vested. From that point on, yes: it changes the rights for any future owner who takes title. Regardless of how the community's zoning rules evolve, the home keeps its variance.
And if it's not vested? Different story!
If the owner winds up not making the applied-for changes, the variance doesn't vest.
The approval document states how much time the applicant has until the vesting has to occur. In other words, once the approval is granted, construction has to start in the 90- or 120-day window or whatever amount of time the approval gives the homeowner to act.
☛ Zoning rules and variances are not the same as deed restrictions. Learn more about how deed restrictions affect homeowners.
How Variances Can Develop Into Norms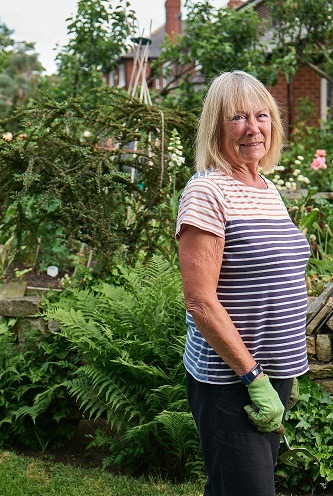 Variances to turn tidy lawns into native gardens have become so desirable that the concept is changing mainstream zoning. Several cities have adopted natural landscape provisions in their zoning rules, to encourage native plants in residential landscaping. As Schaumburg, Illinois describes it, it's all about the "recognition of the ecological, economic, and aesthetic benefits that native plant species provide."
Another popular trend, and one that's here for the long term, is the allowance for home-sharing (think Airbnb and similar platforms), or the operation of home-based bed-and-breakfast inns. And there's a growing contingent of homeowners building cottages on their properties.
☛ In the "upzoning" trend, homeowners can build extra housing units on their formerly single-unit parcels. This trend will continue — especially as the Biden administration promotes rezoning to allow backyard cottages and basement apartments.
Then there is student housing. Just as with a condo or apartment, a single-unit house has to follow zoning rules that cap the number of unrelated occupants. To let people share a house, the property owner must apply for a variance and a special use permit. The property owner might have to install additional bathrooms or kitchens to make it legit.
Rezoning for Solar Access Rights: The Nationwide Shift
Today's homeowners may wish to place equipment on their roofs to save energy and claim tax credits. But installation depends on local permitting and setback requirements.
Increasingly, states accept home solar as inherently beneficial. Some states bar local zoning limits on solar equipment without good cause to reject certain applications. In Massachusetts, for example, the zoning act declares:
No zoning ordinance or bylaw shall prohibit or unreasonably regulate the installation of solar energy systems or the building of structures that facilitate the collection of solar energy, except where necessary to protect the public health, safety, or welfare.
New case law in Massachusetts further states that road access for solar power can override traditional zoning limitations. These are examples of the ways zoning is evolving to accommodate renewable energy.
When a homeowner gets solar access rights, is the title affected? Sometimes it is — not only in the form of a vested variance, but perhaps in the form of a solar easement for unobstructed sunlight, too.
☛ See more in this guide: Going Solar: Does It Impact My Title?
Putting a Variance to Work for You
If you are up against resistance and need a variance in order to reach your goals, look around. Have other properties in your area been granted permission to do what you'd like to do? Government agencies have to afford residents equal protection under the law. They can't use arbitrary reasons or methods to grant variances to some folks and not others.
That said, what counts as arbitrary is hashed out case-by-case. And each state, township, and county has specific rules and laws to follow. Those legal norms do evolve, according to real needs. Therefore, this article is for general knowledge only. Each homeowner will need to do local research, and obtain situation-specific legal guidance.
Best wishes ahead as you make the most of your home.
Supporting References
Brad Neumann for Michigan State University Extension: Zoning Runs With the Land, Except When It Doesn't (Jan. 19, 2014).
Victoria Araj for QuickenLoans.com: What's a Variance in Real Estate and How Can I Get One? (Jul. 27, 2020).
PhiladelphiaZoning.com: 5 Bedroom Use Variance in Single Family at Temple University.
Mass. Gen. Laws ch. 40A, § 3.
And as linked. Photo credits: Kindel Media and Centre for Ageing Better, via Pexels.