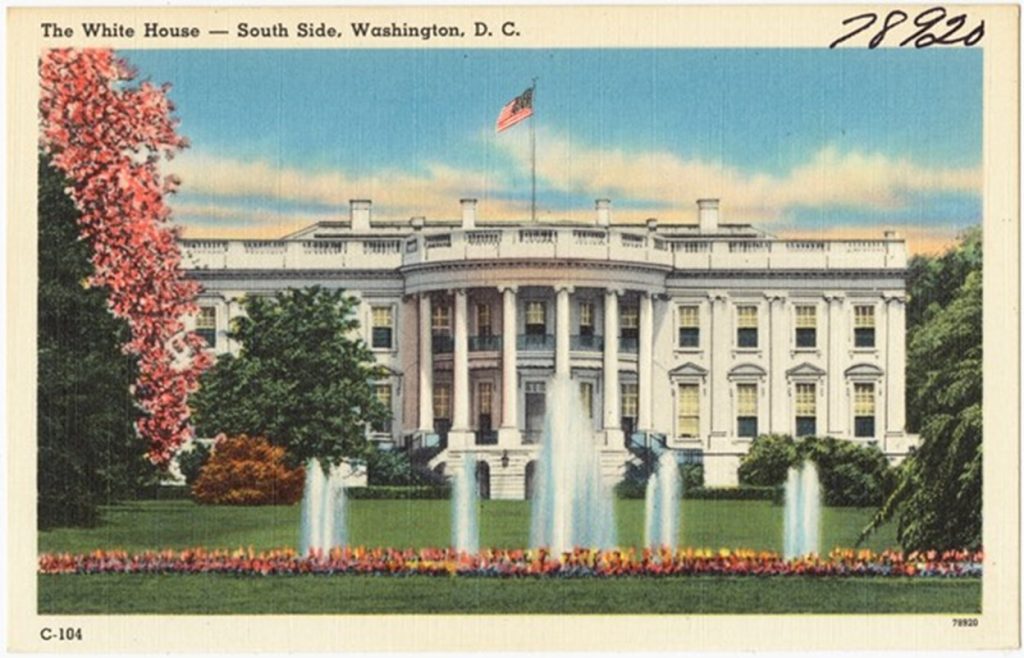 "For millions of Americans homeownership is a foundation for so many parts of their lives," says the White House. "And for many it is also their primary source of wealth." With this statement, the Biden administration has announced new actions to support homeownership.
Last year, the administration called its Housing Supply Action Plan "the most comprehensive all-of-government effort to close the housing supply shortfall in history." An effort, yes. But is "all" the government in?
A year since the White House announced that plan, the typical listed home is now a luxury that most people can't afford. We want to see real movement to increase homeownership — and, of course, that means more deeds. So we're watching what the administration is doing. Here's what we know.
What's New? Easier FHA Loans for Home Buyers Willing to Built Extra Units
The Federal Housing Administration (FHA) has issued a new policy to boost the number of accessory dwelling units (ADUs) across the country. Now, mortgage applicants can count a percentage of rental payments from extra housing units on the property as income — to strengthen their qualifications for FHA-backed home loans.
And they don't even have to have already started collecting rents. Even future rent payments from properties they want to buy can count.
Making ADUs more attractive to create will certainly increase housing. It will also help people buy affordable homes. That's why the FHA wants to issue affordable mortgage loans to people who want to buy homes with ADUs, and to people who'd like to add ADUs to properties that don't yet have them.
Of course, the focus on building cottages and garage apartments upon properties with existing homes also supports the goals of intergenerational families. Support from the FHA will help them build equity, and give a boost to relationships and communities.
But will the neighborhood allow it? A home buyer has to be sure there are no zoning rules or deed restrictions that prevent homeowners from creating or renting out additional structures on their properties.
Learn more about accessory dwelling units (ADUs) with Deeds.com.  
What Else Is New in the Latest Federal Affordability Push? The USDA Makes Headway
The U.S. Department of Agriculture will do multiple things:
Grant $9 million in loan capital to Native Community Development Financial Institutions (NCDFIs). The institutions will then be able to make more loans to financially struggling tribe members who want to buy affordable, single unit homes on tribal lands.
Make new changes affecting Community Land Trust Organizations with USDA direct mortgages. The agency will test out a possible broadening of access to affordable homeownership. A community land trust is a a private nonprofit housing organization that owns and leases affordable properties. These are overseen by state and local agencies. The effect this will have has yet to be seen, as the pilot program is just beginning.
These steps are noted in the newest White House announcements.
"Investing in America": $12 Billion in Ongoing Homeowner Assistance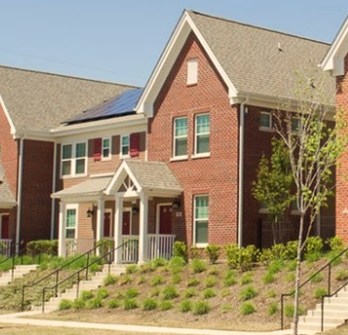 According to Treasury Department data:
The administration's "Investing in America" agenda is allocating $12 billion to boost homeownership opportunities.
State and local "fiscal recovery funds" have unlocked $6.6 billion for 17,000+ affordable homes.
The American Rescue Plan has helped hundreds of thousands of mortgage debtors keep their homes, using Homeowner Assistance Fund money. States, territories, and Tribal governments are all involved in distributing these funds.
Imagine what the U.S. housing market would look like without those boosts…
The Numbers for Federally Insured Mortgages Look Pretty Good
The White House also points to federal housing agency numbers that show some welcome facts.
For a few examples:
The Federal Housing Administration (FHA) first-time homebuyer rate is now the highest it's been in more than two decades.
This year, the Department of Veterans Affairs (VA) helped more than 145,000 struggling veterans hold onto their homes.
The Consumer Financial Protection Bureau is producing mortgage default reforms. Why? To make sure homeowners at risk of foreclosure have access to help without too much red tape in the way.
Seven thousand USDA home loans came out in the past year. This means more USDA mortgages were issued than in any time since 2020. Successful applicants' average income was about $43K. More than a fifth of the borrowers were Black. More than half were women. The USDA-subsidized loans made interest rates as low as 1% possible for some of these borrowers.
And here is one more piece of welcome news. First-time homebuyers can more easily qualify for FHA-backed loans. That's because, finally, lenders are allowed to factor in rent payments in people's credit histories.
Family Money Shouldn't Control Individual Opportunity. Can Congress Give Renters a Break?
Joe Biden is also pressing for:
Funding for down payment assistance to help buyers whose parents aren't homeowners, and thus have no access to family equity.
Funding for down payment assistance to help first-time buyers with modest incomes.
Biden is urging Congress to support the building or renovation of 400,000+ homes. The government would need to funnel $16 billion to the Neighborhood Homes Tax Credit to do it. The credit is for businesses that restore housing in run-down areas.
On a related note, the FHA may be about to refresh its loan products for people who intend to buy fixer-uppers. Which a lot of people do when they don't have access to a pile of money.
FHA rehab loans help people make major repairs and upgrades. Possible tweaks to federal policy could expand the funds available to borrowers making repairs. The White House points out that this would boost renovations — putting more existing homes into use, adding to the housing supply. Great. Let's get it on!
Important updates to the 203(k) Rehabilitation Mortgage Insurance Program would let buyers and refinancers have more time to carry out the work. Read about the current 203(k) rehabilitation loan's details on Deeds.com.
Our Takeaway
High mortgage rates could be here for a while. This is a serious challenge for hopeful home buyers. Plus, the short supply of homes is keeping prices high. Given that the federal government is creating some of these conditions, it's only fair that it come to people's assistance, and make sure social mobility isn't off the table for many.
To some extent, the federal government is heeding the call. But Congress needs to release funds to optimize the White House initiatives. And our current Congress doesn't seem focused, let alone unified, around what'll help the ordinary person buy a home.
Supporting References
The White House Briefing Room, via WhiteHouse.gov: White House Announces New Actions on Homeownership  (Oct. 16, 2023).
The White House Briefing Room, via WhiteHouse.gov: New Biden-Harris Administration Housing Supply Action Plan To Help Close the Housing Supply Gap in Five Years (May 16, 2022).
Omar Mohammed for Newsweek.com: White House Announces Homebuyer Assistance: Who Qualifies? (Oct. 16, 2023).
Deeds.com: What You Need to Know About Home Improvement Loans (Jun. 19, 2023).
And as linked.
Photo credits: Boston Public Library  (CC BY-2.0 Deed), via Flickr.com; and the U.S. Department of Housing and Urban Development (HUD; Public Domain) via Flickr.com / Wikimedia.org.