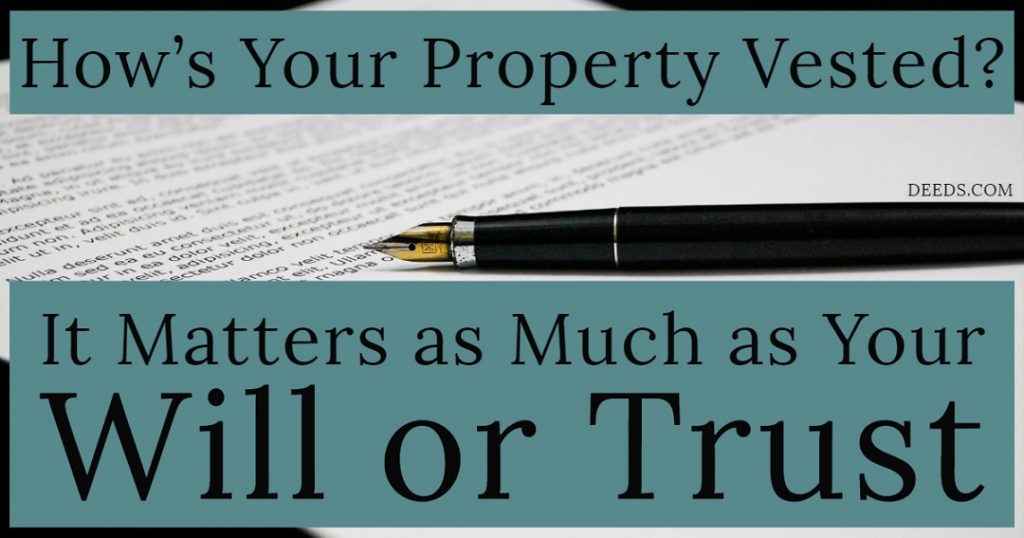 In estate planning, wills and trusts aren't everything.
Homeowners who want to be sure the home passes to the desired beneficiary must be sure the property is correctly vested.
Consider a common example. If you co-own property with a right of survivorship, your interest cannot be willed to any other party. The person who survives automatically acquires rights in your interest.
Here, we review this and other consequences of the vesting of real estate.
Continue reading

"How's Your Property Vested? It Matters as Much as Your Will or Trust"