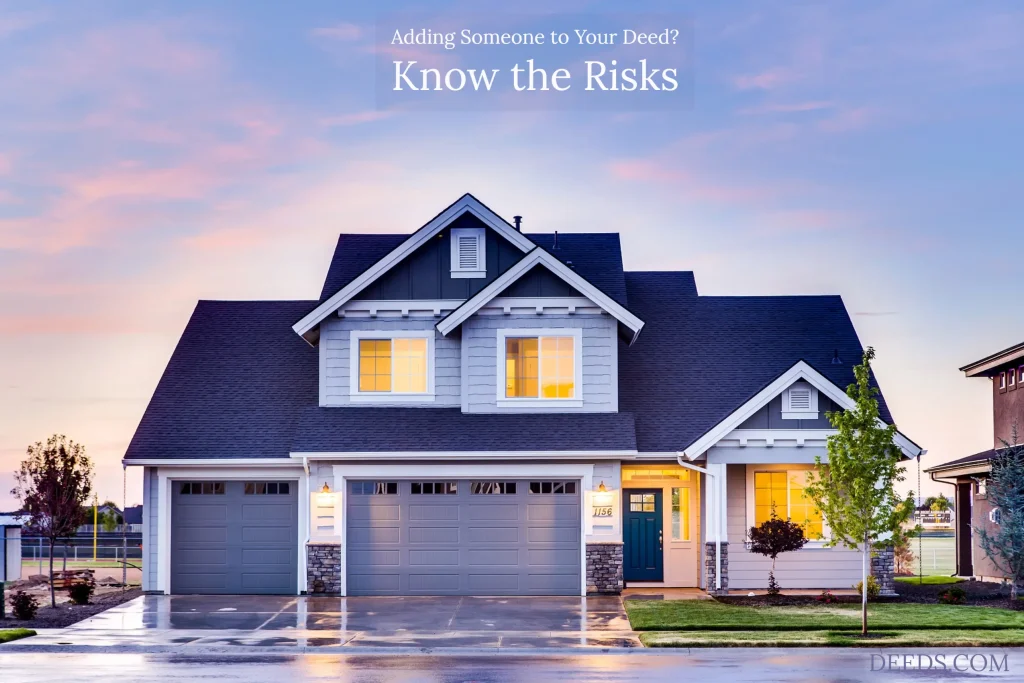 It's your home. You might wish to adding another person—perhaps an intimate friend or a family member. Doing this is a relatively simple action. And you have the right to do it.
Still, be sure to consider the unintended consequences. However well-intended your desire to bring a loved one onto your real estate deed, the conveyance is fraught with risks and potential frustrations. Be aware that:
A deed that conveys an interest in your real estate ownership ("adds someone on") has the legal effect of giving that additional person the same bundle of rights to which you are entitled.
Once the conveyance happens, it cannot be undone except with that other additional owner's consent.
Consider the following aspects carefully.
Continue reading

"Adding Someone to Your Real Estate Deed? Know the Risks."