Alabama Durable Power of Attorney
Durable Power of Attorney for Real Estate Located in Alabama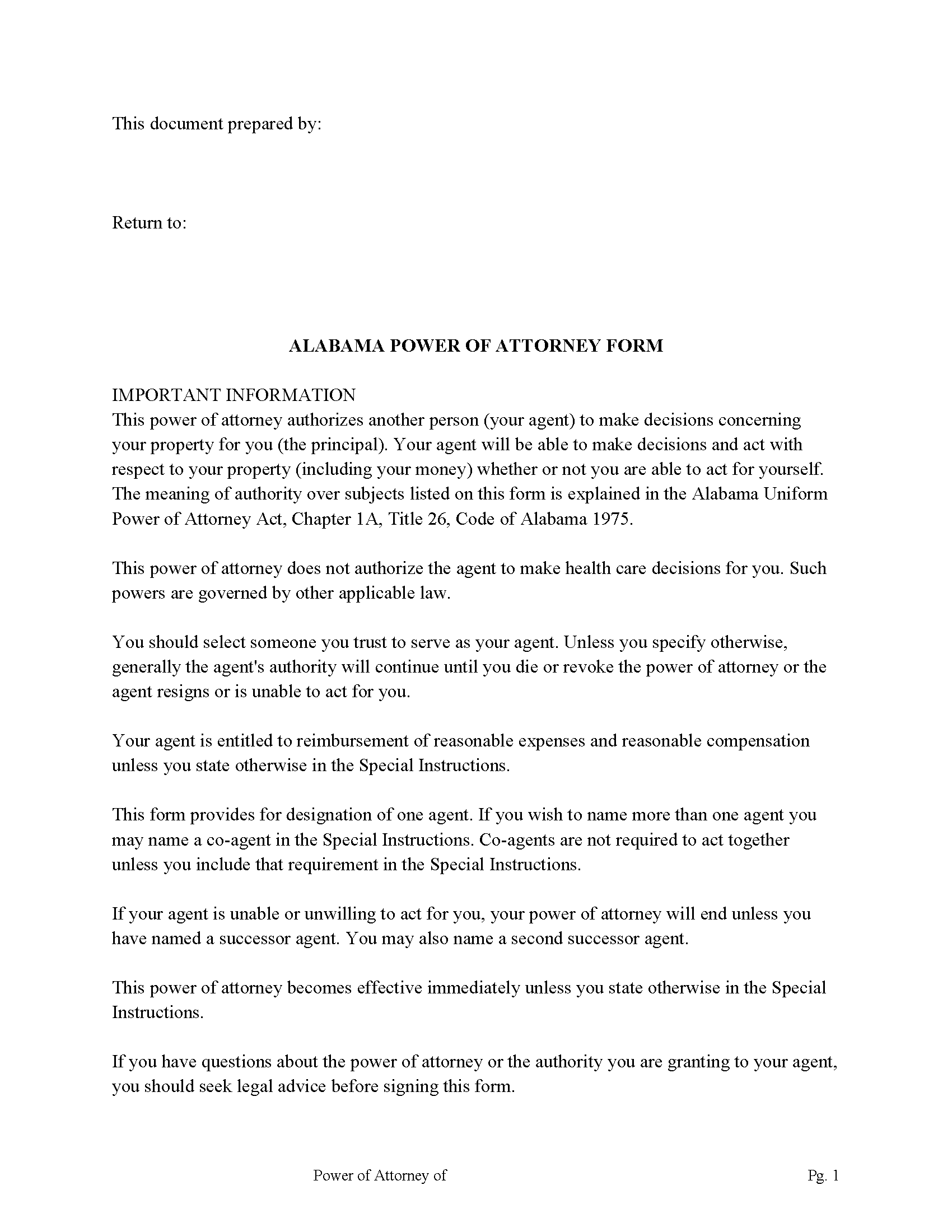 This is a general statutory power of attorney guided by the Alabama Uniform Power of Attorney Act, Chapter 1A, Title 26, that becomes (effective when executed unless the principal provides in the power of attorney that it becomes effective at a future date or upon the occurrence of a future event or contingency.) (26-1A-109)

Unless otherwise stated this power of attorney is Durable meaning (not terminated by the principal's incapacity.) (26-1A-102(2))

(A principal may designate one or more successor agents to act if an agent resigns, dies, becomes incapacitated, is not qualified to serve, or declines to serve. A principal may grant authority to designate one or more successor agents to an agent or other person designated by name, office, or function. Unless the power of attorney otherwise provides, a successor agent: (1) has the same authority as that granted to the original agent; and (2) may not act until all predecessor agents have resigned, died, become incapacitated, are no longer qualified to serve, or have declined to serve.) (26-1A-111(b)

Every power given is defined by an Alabama Statute, real property can be listed, the form can be recorded in the County Probate Office.

Back to Alabama