California Assignment of Deed of Trust
Assignment of Deed of Trust for Real Estate Located in California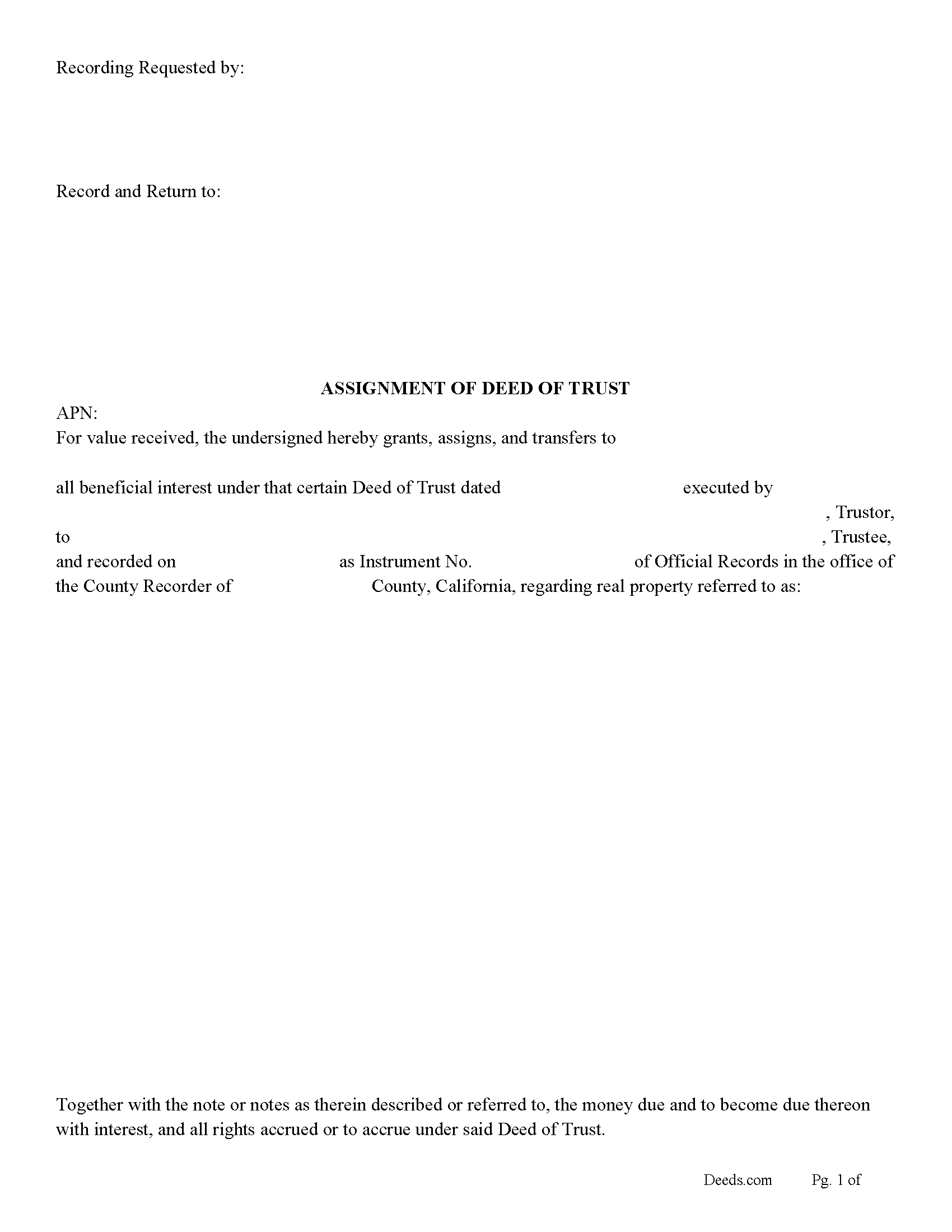 The current Lender/Beneficiary uses this form to assign a Deed of Trust to another lender. This is often done when a Deed of Trust has been sold. This allows the new Lender the right to collect payments of the debt. A typical Deed of Trust contains a Power of Sale clause, allowing a non-judicial foreclosure. (The power of sale may be exercised by the assignee if the assignment is duly acknowledged and recorded.) (California Code 2932.5)

Current Borrowers must be notified of the assignment. Notification consists of contact information of the new creditor, recording dates, recording instrument numbers, changes in loan, etc. Included are "Notice of Assignment of Deed of Trust" forms.

The Truth and lending act requires that borrowers be notified when their deed of trust debt has been sold, transferred, or assigned to a new creditor. Generally, within 30 days to avoid up to $2,000.00 in statutory damages, plus reasonable attorney's fees. Systematic violations can reach up $500,000.00.

For use in California only.

Back to California