Mississippi General Durable Power of Attorney
General Durable Power of Attorney for Real Estate Located in Mississippi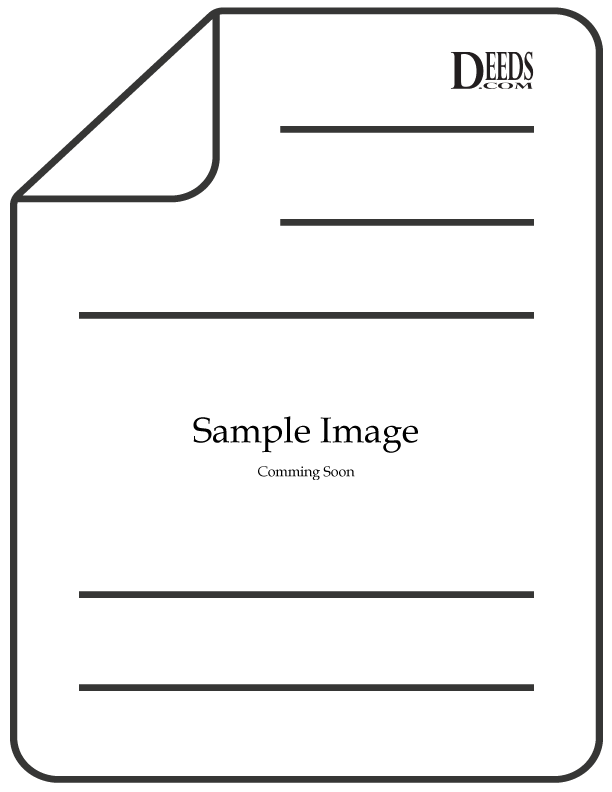 This is a Durable General Power of Attorney (by which a principal
designates another his attorney in fact in writing and the writing contains the
words "This power of attorney shall not be affected by subsequent disability or
incapacity of the principal, or lapse of time,") ( 873105. Definition)

The powers granted are general and broad, a short synopsis of each power.

1. General Grant of Power. To exercise or perform any act, power, duty, right or obligation whatsoever that I now have or may hereafter acquire.

2. Collection Powers. To forgive, request, demand, sue for, give, recover, collect, receive, hold all such sums of money debts, etc.

3. Real Property Powers. To bargain, contract, agree for, option, purchase, acquire, receive, give, improve, maintain, repair, insure, etc

4. Personal Property Powers. To bargain, contract, agree for, purchase, option, acquire, give, receive, improve, maintain, repair, insure, etc.

5. Contract Powers. To make, do, and transact every kind of business of whatever nature, and also for me and in my name, and as my act and deed, to sign, seal, execute, give, deliver and acknowledge, etc

6. Banking Powers. To make, draw, give, sign in my name, deliver and accept checks, drafts, receipts for moneys, notes or other orders for the payment of money, etc

7. Tax Returns. To prepare, execute and file reports, returns, declaration, forms and statements for any and all tax purposes, etc.

8. Safe Deposit Box. To have access to any safe deposit box of which I am a tenant or co-tenant, etc.

9. Employ Agents. To employ and compensate agents, accountants, attorneys, real estate brokers and other professional assistants, etc

10. Motor Vehicles. To apply for a Certificate of Title upon, and endorse and transfer title thereto, for any automobile, or other motor vehicle, etc

11. Settlement Powers. To adjust, settle, compromise, give, or submit to arbitration any accounts, debts, claims, demands, disputes, etc.

12. Legal Actions. To commence, prosecute, enforce or abandon, or to defend, answer, oppose, confess, compromise or settle all claims, suits, actions, etc.

13. Dividends. To receive all dividends which are or shall be payable on any and all shares of stock in any corporation which may stand in my name, etc.

14. Vote Stock. To vote at all stockholder meetings or corporation meetings, etc.

15. Transfer Stock. To sell, assign, transfer, give, and deliver all and any shares of stock standing in my name on the books of any corporation, etc.

16. Insurance and Employee Benefit Plans. To redeem, surrender, borrow, extend, cancel, amend, pledge, give, alter or change, including change of beneficiary of any insurance policies in which I may have an interest, etc.

17. Social Security and Government Benefits. To make application to any governmental agency for any benefit or government obligation to which I may be entitled; to endorse any checks, etc.

18. Business Interests. To continue to conduct or participate in any business in which I may be engaged, etc.

19. Borrow: To borrow from time to time such sums of money and upon such terms as my said Agent may think expedient, etc.

20. Debts and Expenses. To pay, compromise, forgive and settle any and all bills, loans, notes or other forms of indebtedness owed by me, etc

21. Investments. To invest and reinvest in loans, stocks, bonds, including United States Bonds, etc.

22. Interpretation and Governing Law. This instrument is to be construed and interpreted as a Durable Power of Attorney. This instrument is executed and delivered in the State of Mississippi, and the laws of the State of Mississippi shall govern all questions as to the validity of this power and the construction of its provision.

23. Third-Party Reliance. Third parties may rely upon the representation of my Agent as to all matters relating to any power granted to my Agent, and no person who may act in reliance upon the representations of my Agent or the authority granted to my Agent shall incur any liability to me or my estate as a result of permitting my Agent to exercise any power, etc.

24. Disability of Principal. This Power of Attorney shall not be affected by my disability, incapacity, or lapse of time, etc

25. Photographic Copies. Photographic copies or other facsimile reproductions of this executed Power of Attorney may be made and delivered by my Agent and may be relied upon by any person, etc.

26. Oil, Gas and Mineral Leases. My Agent is authorized to let, lease, and grant oil, gas, and mineral leases, etc.

Section 110. Termination of power of attorney or agent's authority.
(a) A power of attorney terminates when:
(1) The principal dies;
(2) The principal becomes incapacitated, if the power of attorney is not durable; (Note: This POA form is Durable)
(3) The principal revokes the power of attorney;
(4) The power of attorney provides that it terminates;
(5) The purpose of the power of attorney is accomplished; or
(6) The principal revokes the agent's authority or the agent dies, becomes incapacitated, or resigns, and the power of attorney does not provide for another agent to act under the power of attorney. (Note: This form allows you to include alternate agents, in the event the active agent can't or won't act)

This is a notarized document that is formatted for recording in Mississippi, if you choose to do so.

Back to Mississippi