Mississippi Correction Deed
Correction Deed for Real Estate Located in Mississippi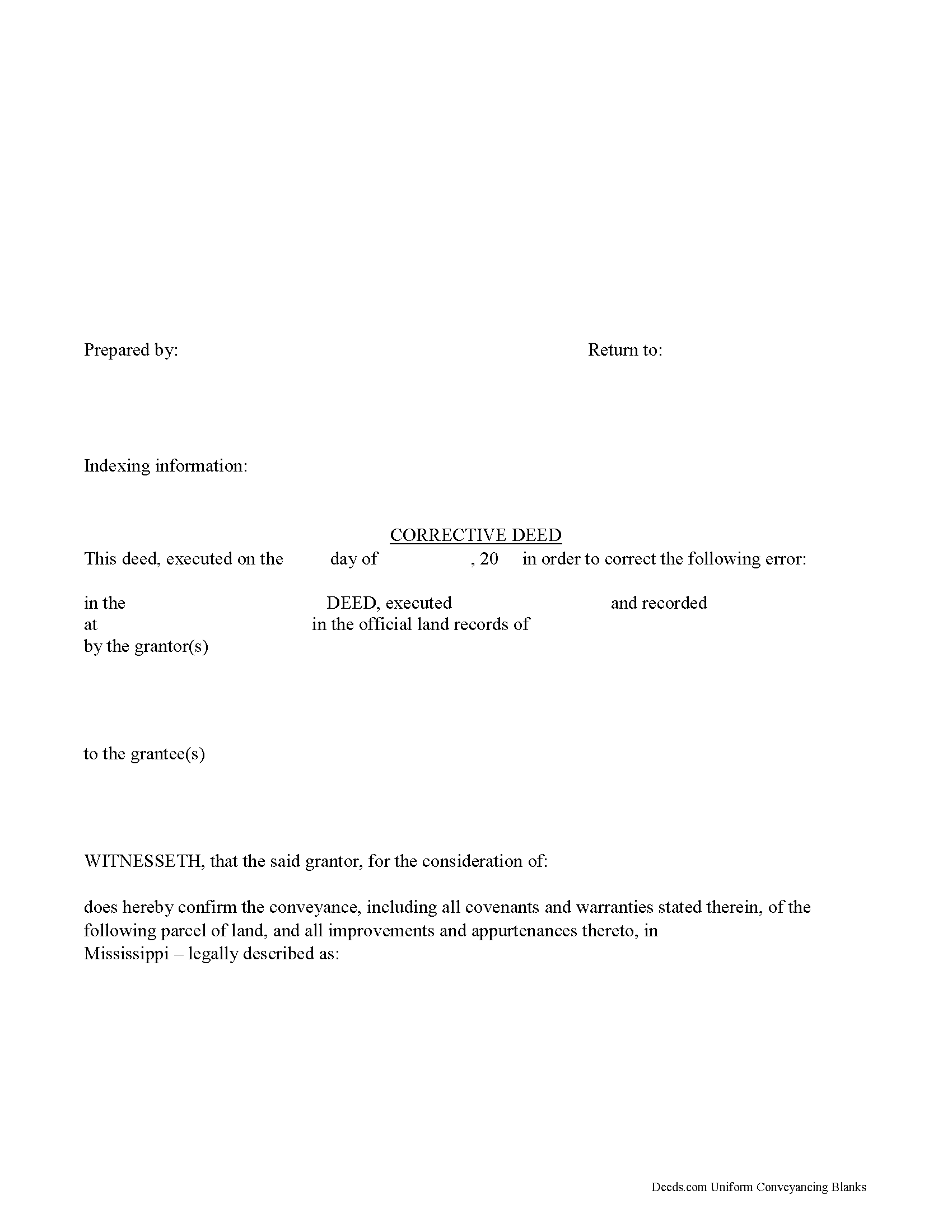 Use the corrective deed to amend a previously recorded warranty, special warranty, or quitclaim deed with an error that could affect future title transfer.

A corrective deed is, in effect, an explanation and correction of an error in a prior instrument. As such, it passes no title, but only reiterates and confirms the prior conveyance. It should be executed from the original grantor to the original grantee, and it needs to be recorded in order to be legally valid.

The corrective deed must reference the original conveyance it is correcting by type of error, date of execution and recording, and recording number and location. Beyond that, it restates the information given in the prior deed, thus serving as its de facto replacement. The prior deed, which constitutes the actual conveyance of title, remains on record and will receive a marginal cross-reference to the subsequent recording of a corrective deed.

Deeds of correction are most appropriate for minor errors and omissions in the original deed, such as misspelled names, omission of marital status, or typos in the legal description. More substantial changes, such as adding a name to the title or adding/subtracting a portion of land to the legal description of the property, usually require a new deed of conveyance instead of a mere corrective deed. When in doubt, seek legal counsel to determine the most appropriate instrument for a case that involves such a material change.
Back to Mississippi