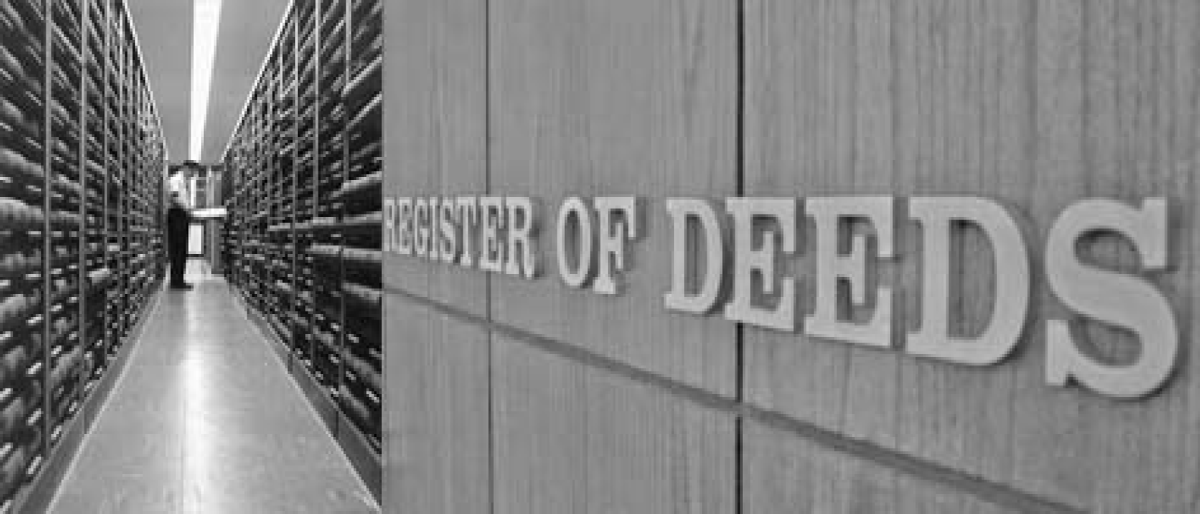 You are NOT on the Hodgeman County official website, you are on Deeds.com, a private website that is not affiliated with any government agency.
The Register of Deeds is responsible for recording and maintaining real property records in Hodgeman County.
Recording Fees
Deeds, mortgages, or other instruments of writing:
first page (not to exceed legal size page 8.5" x 14") - $21.00
second page and each additional page or fraction thereof - $17.00

Release or assignment of real estate mortgage:
first page - $20.00
second page and each additional page - $4.00

Certificate, certifying any instrument of record: $13.00

Acknowledgment of signature: $12.50

Town plats, per page: $32.00

Office requests a self-addressed stamped envelope for any document that is to be mailed out.
Document Formatting Requirements
* The document must be signed and notarized and have original signatures of the grantor and notary. The grantor's name must be typed or printed beneath his/her signature. The notary must use a stamp or seal. If a raised seal is used, then the notary's name must be printed or typed below the signature. A proper notary statement should include the state, county, signature, seal, expiration date, and the names of those who appeared before the notary.

* All schedules and exhibits accompanying the deed should be clearly identified and labeled.

* Original or certified copies may be accepted. Certified copies are only accepted if they have been certified by another recording office. Photocopies are not accepted.

* The document must be of sufficient legibility to produce a clear reproduction.

* Use paper measuring 8.5 x 11 inches or 8.5 x 14 inches. A font size of 12 point and black ink will help to ensure legibility.

* On the first page, provide the name and address of the person who prepared the document.

* The grantor, grantee, or any other person conveying or receiving real property or other interest in real property shall give the grantee's last known mailing address to the Register of Deeds upon recording. The Register of Deeds will forward this address to the county clerk, who will make necessary changes in the address records for mailing tax statements.

* Sufficient space must be provided for necessary recording information and certification on the first page. Generally, recording information and certification is placed at the top of the first page. Providing a 3-inch top margin that extends the width of the page should offer sufficient space; however, it is best to check with the Register of Deeds for precise instructions. Other margins should be at least 1 inch.

* Immediately below the top margin on the first page, provide a document title.

* For documents pertaining to land records, a complete legal description is required. The abbreviated property description from tax statements cannot be used. This can be in the document or included as an exhibit. City descriptions include a lot, block, and addition or subdivision name. Boundaries indicated by a metes and bounds description should include section, township, and range. If a previously recorded instrument is referenced, the reference book and page should be included.

* The grantor and grantee connected with the real property must be identified in the deed.

* Deeds must list the marital status of grantors involved in the conveyance.

* A tax address must be provided on the deed if a sales validation questionnaire is not provided.

SALES VALIDATION QUESTIONNAIRE
A completed Sales Validation Questionnaire should be included with deeds presented for recording. The grantor or grantee (or either's agent) should complete this form.

If the questionnaire is not included, an exemption must be noted on the deed. If no sales validation questionnaire is included, a tax address must be provided on the deed.