Alabama Notice of Unpaid Balance Lien
Notice of Unpaid Balance Lien for Real Estate Located in Alabama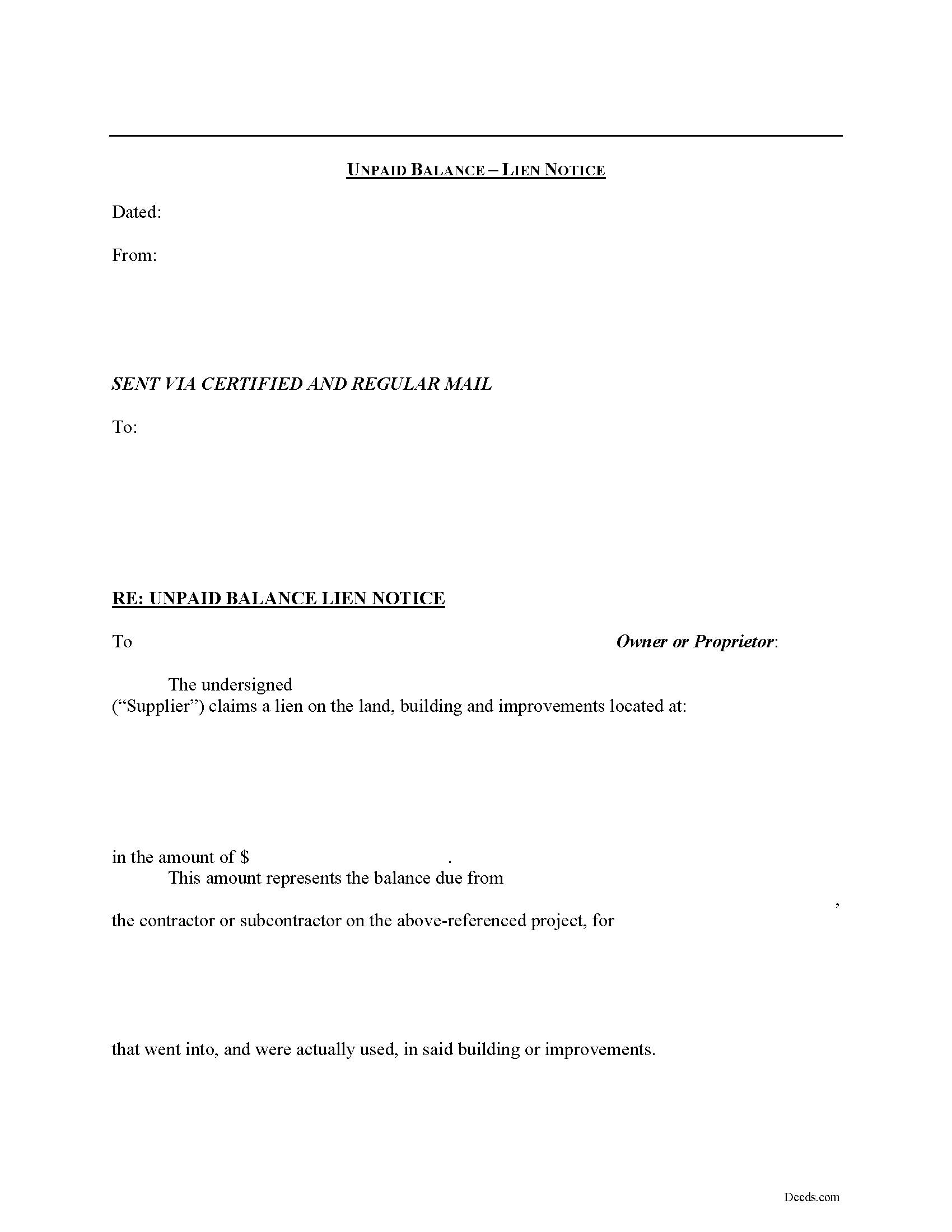 Declaring an Unpaid Balance Lien in Alabama

Unpaid balance liens are used by material suppliers on a construction job. The term "material suppliers" refers to those parties who furnish materials incorporated in the building or improvement on the subject property.

Employees of the contractor or persons furnishing material to him or her, shall have a lien that extends only to the amount of any unpaid balance due to the contractor by the owner or proprietor, and the employees and materialmen shall also have a lien on the unpaid balance. See Ala. Code Ann. 35-11-210.

The unpaid balance lien notice contains the names of the lien claimant and property owner, as well as a description of the owner's property and of the materials furnished, and the claimed price amount. The notice should be sent to the owner of the property and any other interested party by both regular and certified mail to ensure delivery.

This article is provided for informational purposes only and should not be relied upon as a substitute for the advice from a licensed attorney. Please contact an Alabama attorney for any questions regarding mechanic's liens.
Back to Alabama