Alabama Acknowledgment of Satisfaction
Acknowledgment of Satisfaction for Real Estate Located in Alabama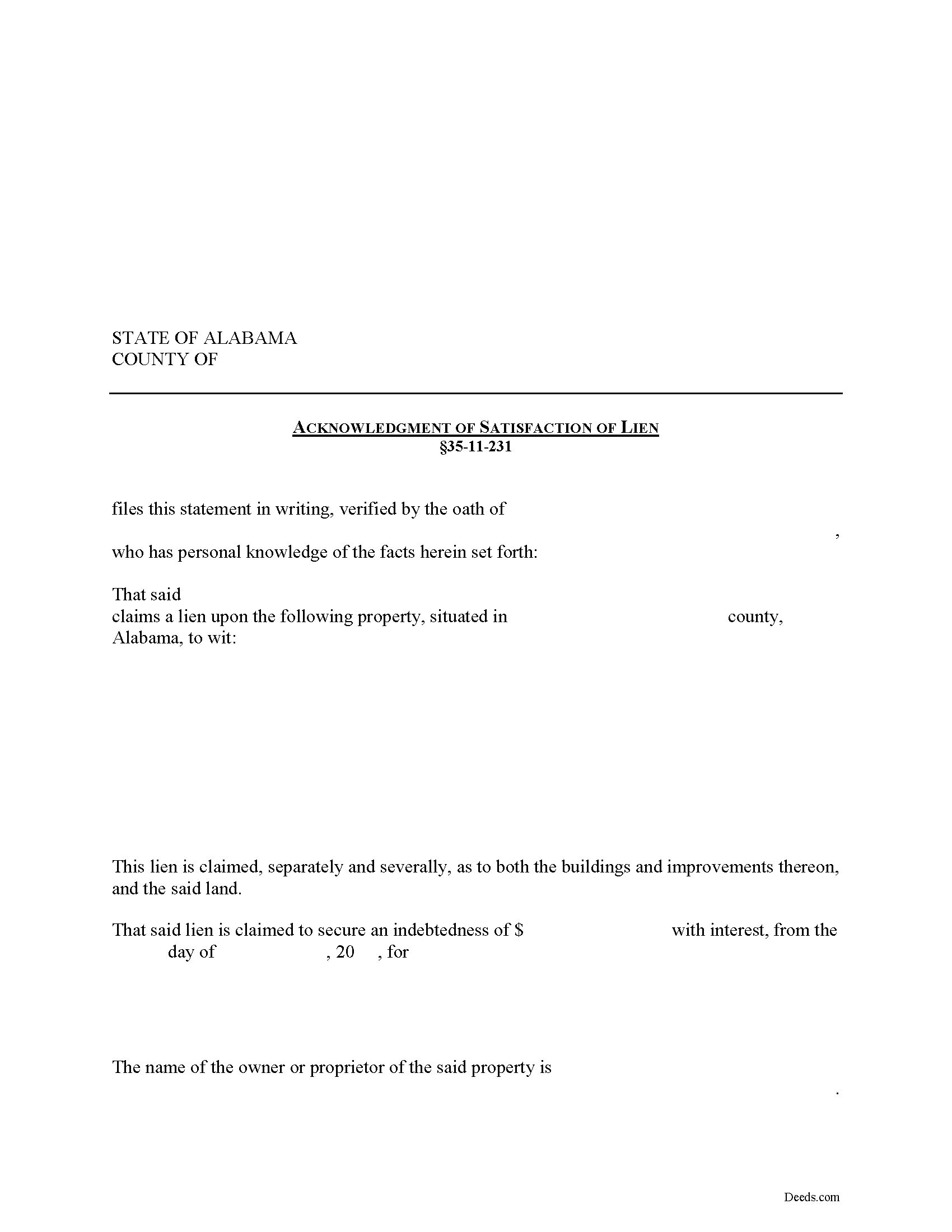 Releasing a Lien with an Alabama Acknowledgment of Satisfaction

When a previously filed lien has been paid off in full or must be released for any other reason, the lien claimant needs to file a document called an "Acknowledgment of Satisfaction. Whenever any such lien has been fully satisfied, the holder thereof must acknowledge satisfaction of the same on the margin of the record in the office of the judge of probate. Ala. Code Ann. 35-11-231(a).

Under the state's lien code, a lien holder is required to file this form or can face penalty for failure to timely file upon the owner's demand. Any holder of such lien, who, after having been fully paid fails for thirty (30) days after demand in writing to so acknowledge satisfaction thereof, shall be liable to any person thereby injured to the amount of such injury, which shall not be less than $200.00. Ala. Code Ann. 35-11-231(b).

An acknowledgment of satisfaction identifies the parties, the property where the improvement or work took place, relevant dates and expenses, and a description of the completed work. File the completed document in the records for the county where the property is situated.

This article is provided for informational purposes only and should not be relied upon as a substitute for the advice from a licensed attorney. Please contact an attorney for questions regarding acknowledgments of satisfaction or any other issues related to liens in Alabama.
Back to Alabama