Lis Pendens for Real Estate Located in Wisconsin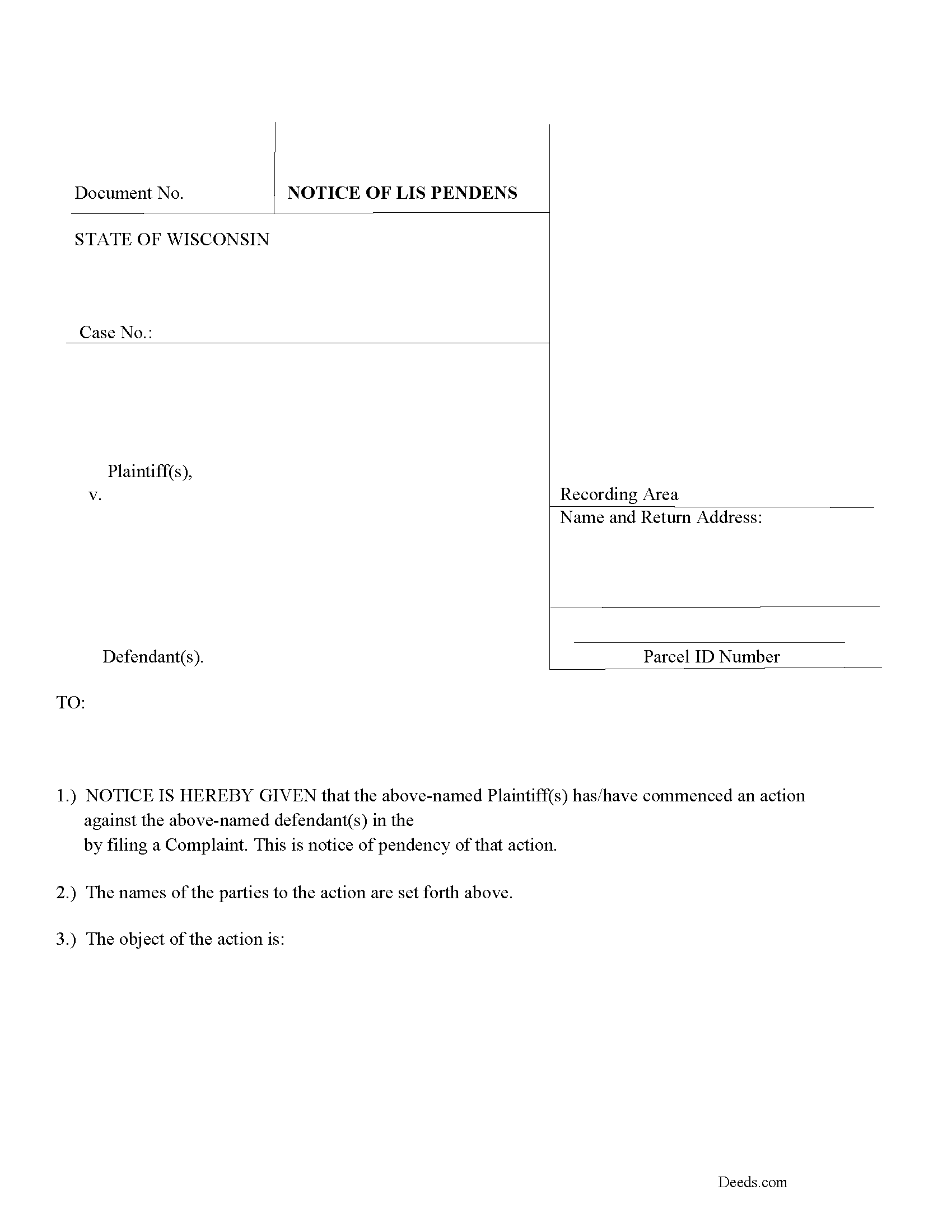 After a complaint is filed that (might confirm or change interests in the real property) the Plaintiff shall record a Lis Pendens in the county or (each county where any part) of the property lies. The Lis Pendens will be recorded with the Registry of Deeds of said county.
The Lis Pendens will contain:
The names of the parties involved
The object of the legal action taken
A legal description of the affected property.
Once recorded the Lis Pendens becomes constructive notice to would be (purchasers and encumbrancers.) After the Lis Pendens is filed any subsequent purchaser or encumbrancer will be bound by the proceedings as if they were a party to the action. Statute 840.10

For use in Wisconsin only.

Back to Wisconsin