Alabama Special Warranty Deed
Special Warranty Deed for Real Estate Located in Alabama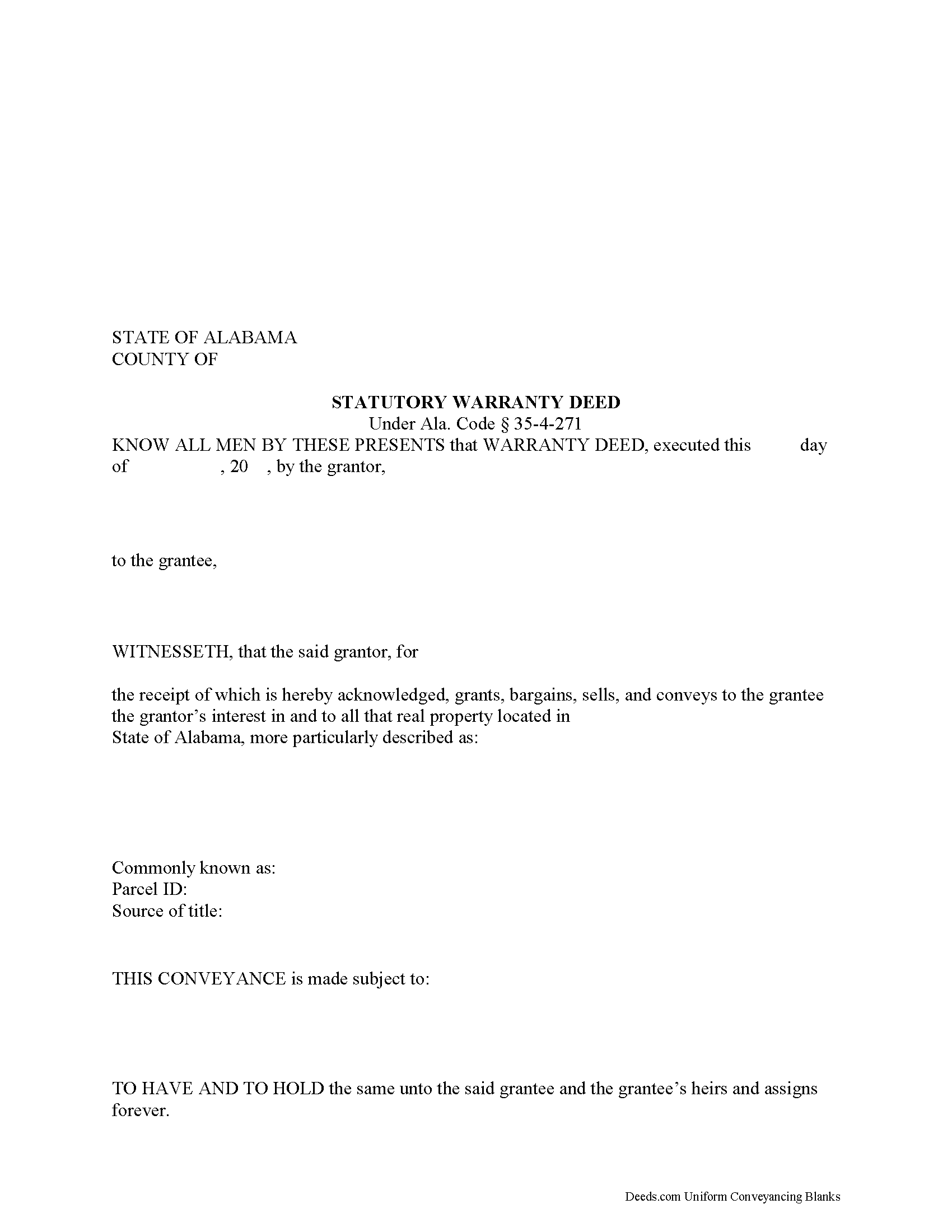 Special warranty deeds transfer title to real estate from the grantor (owner) to the grantee (buyer), with a guarantee that the grantor will defend the grantee against any outside claims to the title that originate from the time she owned the property, and that all restrictions, limitations, and/or obligations associated with the property are disclosed on the deed. They offer a compromise between a full warranty deed, which requires the grantor to defend the title against ANY claims from before the grantee took ownership, and a quitclaim deed, which offers no protections whatsoever.

Valid special warranty deeds identify the parties by full name, marital status, and address, the property's legal description, physical address, the signatures of all grantors and spouses, and a notary acknowledgment. They must also meet all state requirements as set out in Section 35-4 of the Code of Alabama, and any local standards for form and content.

Alabama law demands that all deeds must be recorded (35-4-50). This provides notice of the change in ownership to the public. Record the signed and notarized deed at the office of the probate judge for the county where the property is located.

Please contact an attorney with questions about special warranty deeds, or any other issues related to real property in Alabama.

Back to Alabama